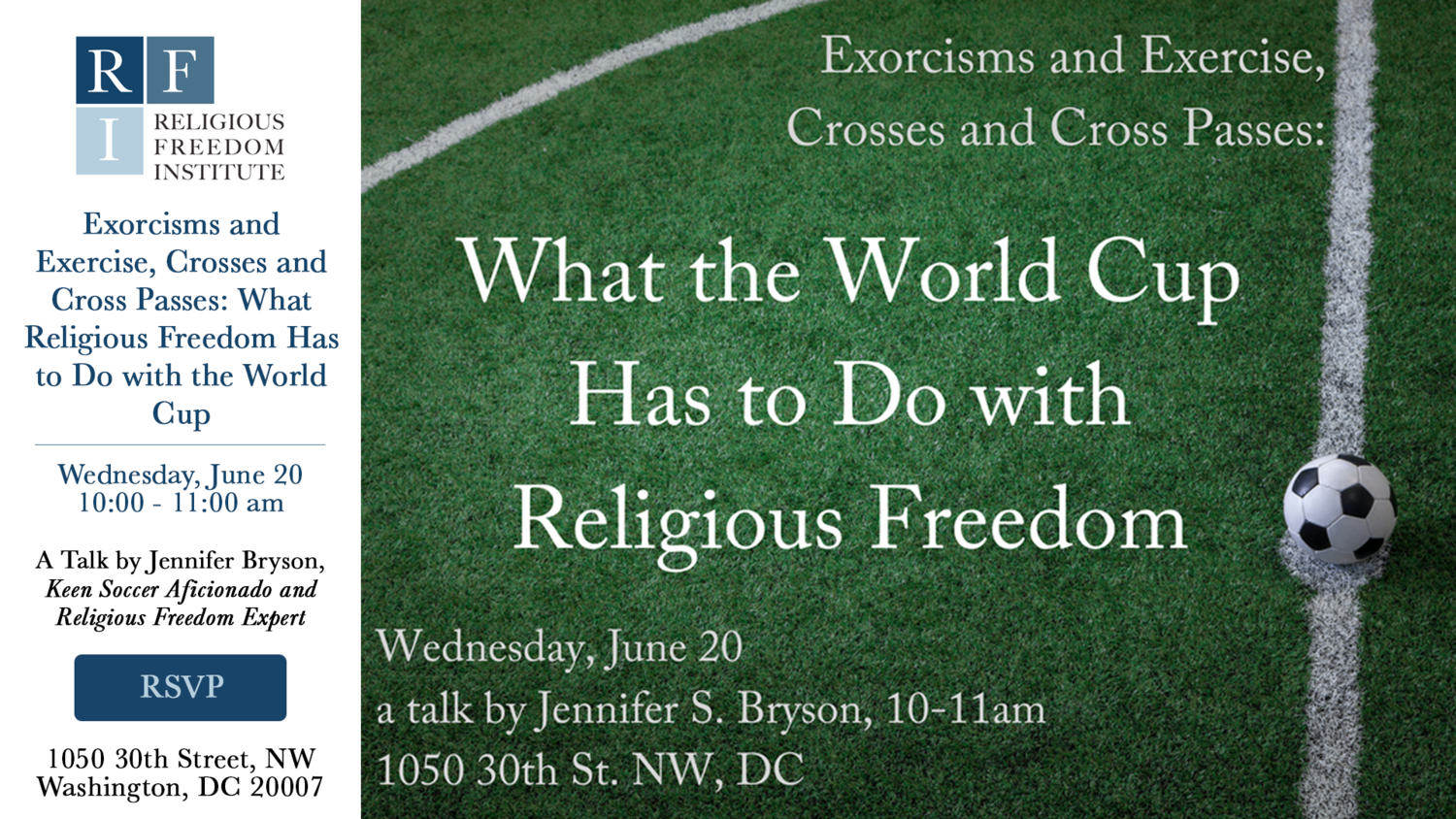 NextGen Summer Speaker Series: Exorcisms and Exercise, Crosses andCross Passes: What Religious Freedom Has to Do with the World Cup
"Exorcisms and Exercise, Crosses and Cross Passes: What Religious Freedom Has to Do with the World Cup"
Jennifer Bryson, Director of the RFI's Islam and Religious Freedom Action Team
Sports play a vital role in society as shared public spaces for all to come participate together. Come learn about the (sometimes peculiar) challenges, as well as the opportunities, for protecting freedom of religion or belief on the field and assuring full and fair access to sports and games for all. Jennifer Bryson is the Director of the RFI's Islam and Religious Freedom Action Team. She is also an avid follower of sports and religious freedom issues, and she volunteers with a professional soccer team on the weekends.
On June 20, we will have a watch party for the Morocco vs. Portugal World Cup match at 8:00 AM.
This will be followed by a presentation from 10:00-11:00 by Dr. Bryson on the intersection of religious freedom and soccer.
To learn more about this series, visit https://religiousfreedominstitute.org/2018summerseries