303 Creative LLC v. Elenis
---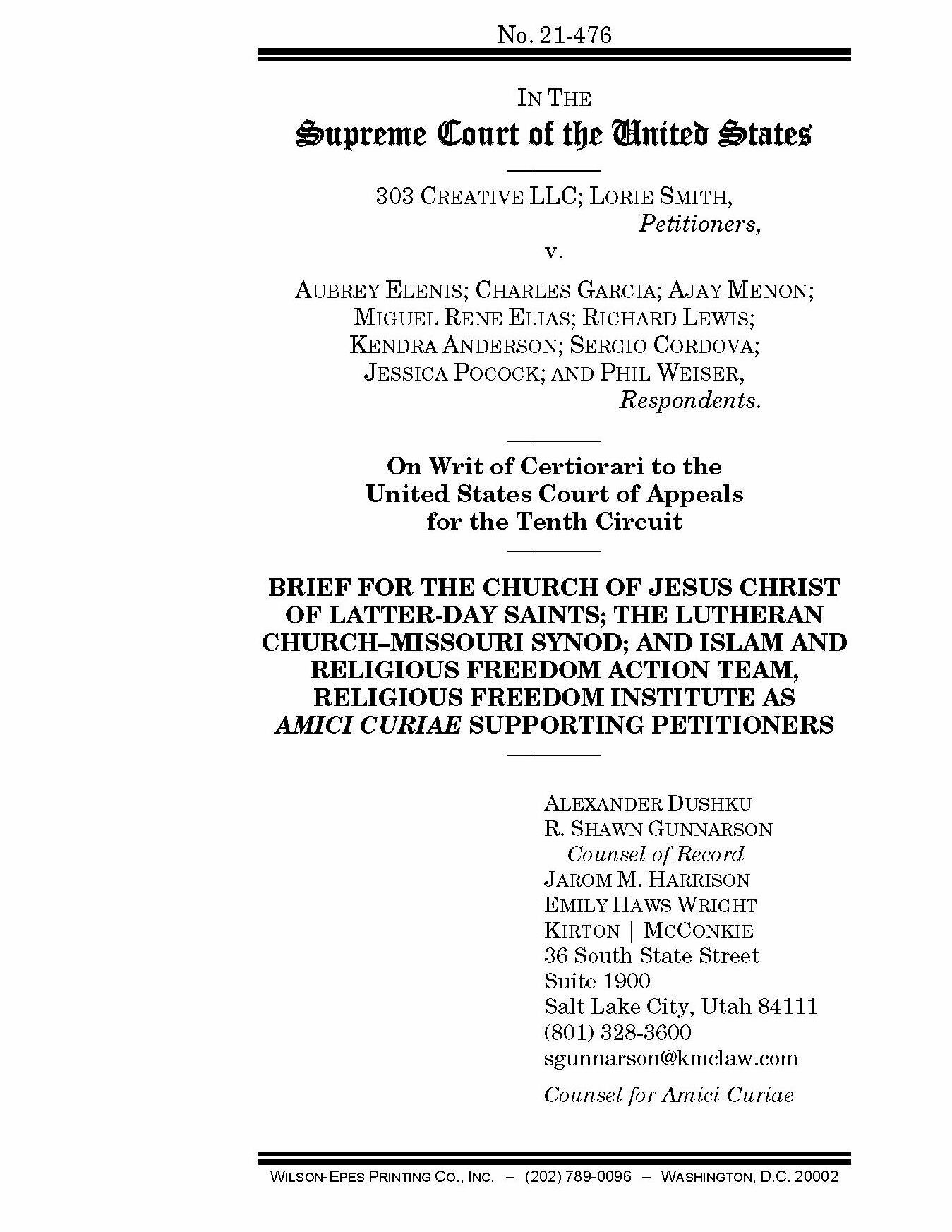 A Colorado graphic design firm declines to design websites for same-sex weddings because the owner opposes them on religious grounds. The 10th Circuit Court of Appeals held this violates a state law prohibiting businesses from discriminating on the basis of "sexual orientation." The US Supreme Court agreed to hear the case under the free speech clause of the First Amendment.
RFI position: The lower court's holding that a faith-based business must endorse same-sex marriage violates the Supreme Court's assurances in Obergefell that religious freedom, including vigorous protection for religious speech, would not be threatened by its finding of a constitutional right to same-sex marriage.
Read the amicus brief here.
---