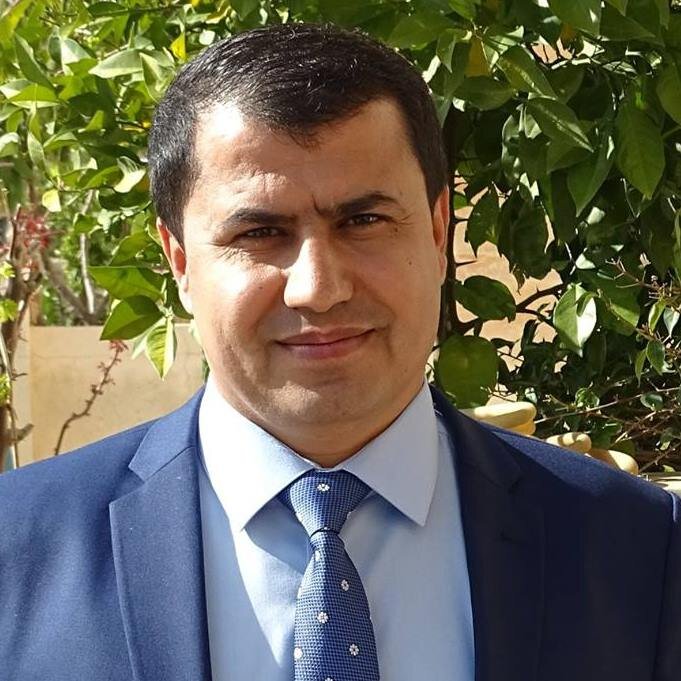 ---
Fellow, Middle East Action Team
---
Salah Ali is General Coordinator of the Iraq Religious Freedom and Anti-discrimination Roundtable, and Fellow with the Middle East Action Team of the Religious Freedom Institute. He has extensive experience in projects of peacebuilding, social cohesion, and protection. He holds a BA in International Studies (The Open University UK), a MA in Peace and Development Studies (Leeds Beckett University), a certificate in politics (University of Oxford) and is a PhD researcher in Politics and International Relations at Leeds Beckett University.
---
---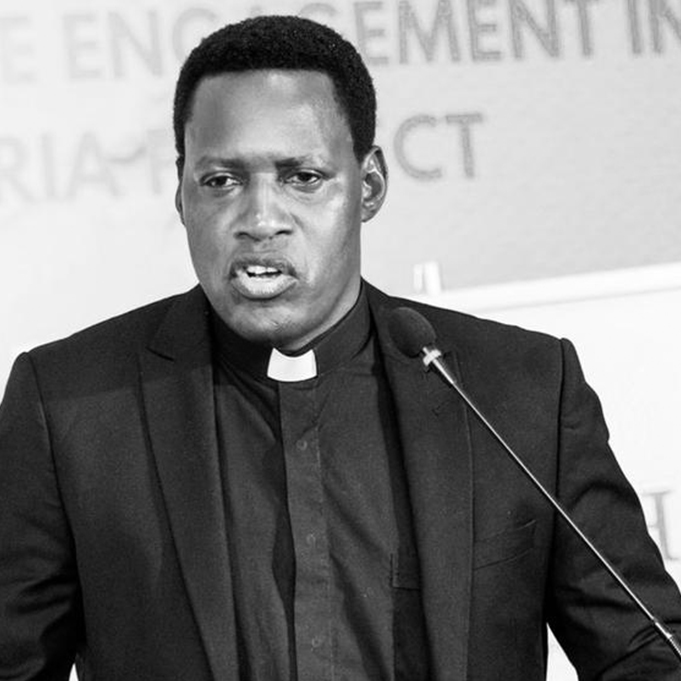 ---
Senior Fellow, International Religious Freedom Policy
---
Fr. Atta Barkindo is the Executive Director of The Kukah Centre for Faith, Leadership and Public Policy in Abuja, Nigeria. In January 2018, he was appointed the Executive Director of The Kukah Centre, and in August of the same year was made the Head of Secretariat for the National Peace Committee. He works directly with General Abdulsalami A. Abubakar and Most Rev. Dr. Matthew Hassan Kukah, Chairman and Convener of the Peace Committee, respectively, to facilitate peaceful elections and transition in Nigeria.
Fr. Barkindo is a priest of the Catholic Diocese of Yola. In August 2007, he proceeded to the Dar Comboni Institute for Arabic and Islamic studies in Zamalek, Egypt, where he obtained his B.A. in Arabic and Islamic studies. In 2009, Fr. Barkindo was accepted at the Pontifical PISAI University for Arabic and Islamic studies in Rome, Italy where he graduated with a Licentiate Degree in Political Islam and Inter-Religious Dialogue in 2011. He enrolled for his MSc in African Politics in 2012 at the SOAS University of London, where he also completed his PhD in 2016. His PhD research project, titled ''History, Memory and Resistance in Northern Nigeria: The Transformation of Boko Haram,'' was awarded the Horowitz Foundation for Social Policy grant. Fr. Barkindo specialized in Deradicalisation, Rehabilitation and Reintegration of Violent Extremists in 2015 at the International Centre for Political Violence and Terrorism Research in Singapore.
In November 2014, Fr. Barkindo became a part of the European Union Technical Assistance Team that worked with the Office of the National Security Adviser to establish the Disarmament, Demobilization, and Reintegration (DDR) program in Nigeria. Part of his job was to conduct classification of Boko Haram to highlight the level of ideological commitment of each member and to determine the type of intervention needed.  As recently as August 2020, he led a team of researchers from the United Nations Development Programme (UNDP) Africa Borderlands Centre in Nairobi, Kenya to provide up-to-date actor mapping of the activities of Boko Haram factions around the Lake Chad Basin. This included threat assessment, mapping of recent violent incidents (January - August 2020), and accounting for seasonal dynamics relating to conflict. Central to this assignment was assessing the impact of the COVID-19 pandemic on the conflict dynamics, including cross-border responses.
---
---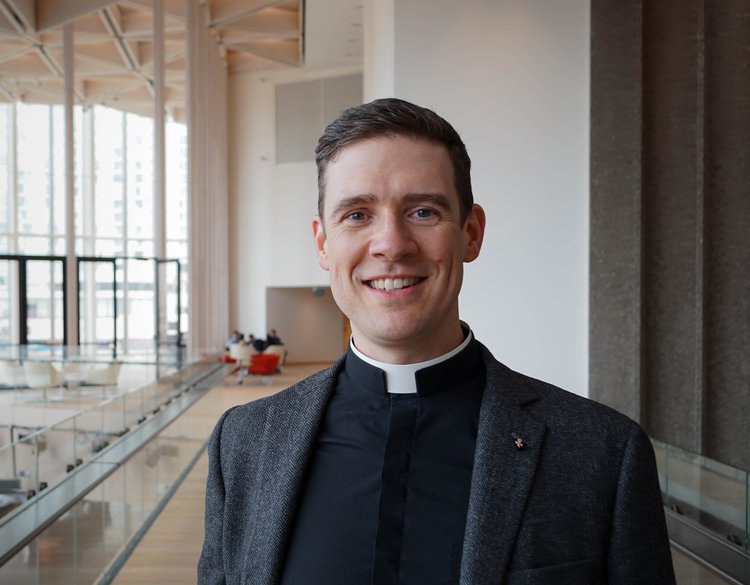 ---
Senior Fellow, International Religious Freedom Policy and North America Action Teams
---
The Rev. Dr. Andrew P.W. Bennett is a Ukrainian Greek-Catholic deacon of the Eparchy of Toronto and Eastern Canada. Fr. Deacon Andrew also serves as Senior Fellow at Cardus, Canada's faith-based think-tank, where he is Programme Director of Cardus Law which looks at the role of law in society with a particular focus on religious freedom in Canada. Fr. Deacon And­­rew previously served in the Canadian foreign service as Canada's first Ambassador for Religious Freedom and Head of the Office of Religious Freedom from 2013 to 2016 during which time he led in defending and championing religious freedom internationally as a core element of Canada's principled foreign policy. He remains a regular and active commentator on religious freedom in Canada and abroad. Fr. Deacon Andrew's ambassadorial appointment was the culmination of a 14-year career in the Canadian civil service. He holds a B.A. Hons. in History (Dalhousie), an M.A. in History (McGill), and a Ph.D. in Politics (Edinburgh).
---
---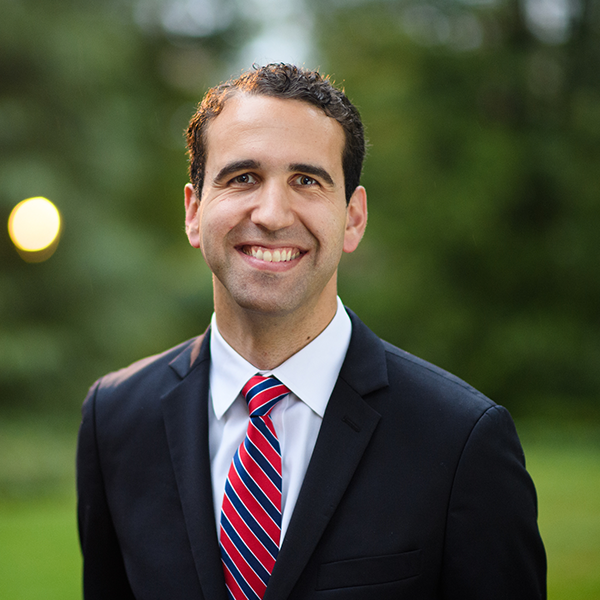 ---
Research Fellow, North America Action Team
---
Brian Bird is Assistant Professor at the Peter A. Allard School of Law at the University of British Columbia. He was a 2019-2020 John and Daria Barry Postdoctoral Research Fellow in the James Madison Program at Princeton University. His research focuses on constitutional law, constitutional theory, and human rights. His writing on these topics has appeared in several academic journals and media outlets. A lawyer by training, Brian clerked for judges of the Supreme Court of British Columbia and for Justice Andromache Karakatsanis of the Supreme Court of Canada. He completed his doctorate in law at McGill University on the topic of freedom of conscience. He also holds a B.C.L. from the University of Oxford, a J.D. from the University of Victoria, and a B.A. from Simon Fraser University.
---
---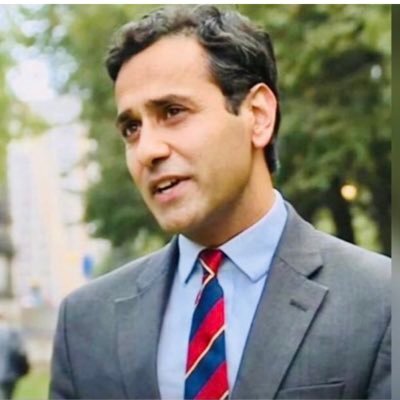 ---
Former Senior Fellow, International Religious Freedom Policy
---
Rehman Chishti previously served as RFI Senior Fellow for International Religious Freedom Policy. Chishti stepped down from this position on July 8, 2022, upon his appointment to serve as UK Parliamentary Under Secretary of State at the Foreign, Commonwealth, and Development Office.
Rehman Chishti MP was the British Prime Minister's Special Envoy for Freedom of Religion or Belief from September 2019 to September 2020. During this time, Rehman took forward 17 of the 22 recommendations of the Bishop of Truro's Independent Review for the Foreign Secretary of FCO Support for Persecuted Christians and in February 2020, he advised the British Government to join the 31-member state International Religious Freedom Alliance (IRFA) as a founding member. In August 2020, Chishti was appointed as co-Vice Chair of IFRA.
Chishti has been the Member of Parliament (MP) for Gillingham and Rainham since May 2010. During his time as an MP, Chishti has been the recipient of seven national awards and in 2015 was listed by the BBC as one of the highest contributing MPs in Parliament. He has also submitted numerous Private Members Bill on a range of issues including mental health and animal welfare. Chishti campaigned passionately on the Asia Bibi blasphemy case and in November 2018 wrote a letter to the British Government calling for her to be granted asylum which was eventually co-signed by over 120 parliamentarians.
Before entering Parliament, Chishti practiced as a Barrister, specializing in criminal law. From 1999 to 2007, he served as a Political Adviser to Benazir Bhutto.
---
---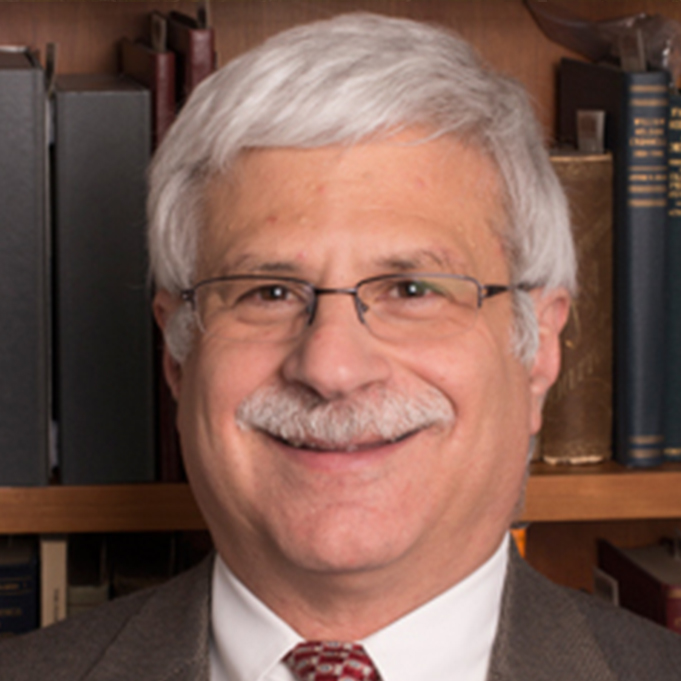 ---
Senior Fellow, International Religious Freedom Policy and North America Action Teams
---
Robert A. Destro is Professor of Law at The Catholic University of America's Columbus School of Law in Washington, D.C. He has been a member of the CUA Law faculty since 1982, served as Interim Dean from 1999-2001, and as Director of the University's Institute for Policy Research and Catholic Studies from 2017-2019. President Donald J. Trump nominated him to serve as Assistant Secretary of State for Democracy, Human Rights, and Labor and the U.S. Senate confirmed his appointment on September 18, 2019.
As Assistant Secretary, he led the State Department's worldwide policy and foreign assistance programs on human rights and democracy issues such as free and fair elections, Internet freedom, and the growth of the surveillance state. His work on labor issues focused on State Department and inter-agency efforts to ensure that business supply chains do not include goods or services produced by slave or forced labor. He also served as the State Department's Special Representative for Tibetan Issues.
In the domestic sphere, Destro has been an advisor to churches and religious organizations from a variety of religious traditions, and is regularly involved in cases raising civil rights issues from free speech and free exercise, to employment law and tax policy. From 2004-2006, he served as Special Counsel to then-Ohio Secretary of State, Ken Blackwell, on voting rights and election security issues. From 1983 to 1989, he served as a Commissioner on the United States Commission on Civil Rights, where he led the Commission's discussions in the areas of discrimination on the basis of disability, national origin and religion. From 1977-1982, he served as General Counsel to the Catholic League for Religious and Civil Rights, and from 1975-1977, was an associate at Squire, Sanders & Dempsey in Cleveland. With Michael S. Ariens, he was co-author of RELIGIOUS LIBERTY IN A PLURALISTIC SOCIETY (2d ed. 2001), and is a prolific writer on legal issues.
Destro received his Bachelor of Arts Degree in 1972 from Miami University in Oxford, Ohio, and his law degree (J.D.) in 1975 from the University of California, Berkeley. He is an active member of the Bar in Ohio and an inactive member of the Bar in California.
---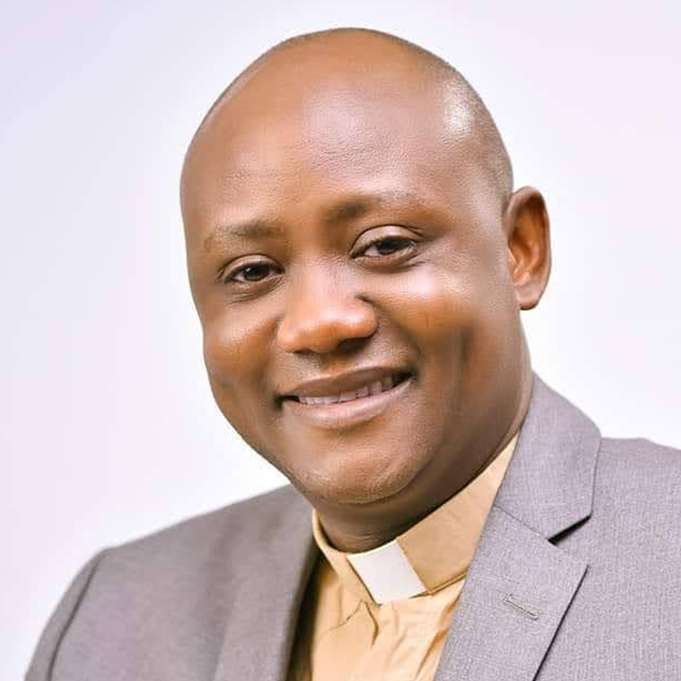 ---
Senior Fellow, International Religious Freedom Policy
---
Fr. Justine John Dyikuk is a Lecturer of Mass Communication at the University of Jos in Nigeria where he is involved in teaching, research, and community service. He holds an M.A. in Pastoral/Communication Studies from Catholic Institute of West Africa in Port Harcourt (2013) and from the University of Calabar in Nigeria (2015). Fr. Dyikuk earned a B.A. in Philosophy and Theology from both the Pontifical Urbaniana University in Rome (2003) and the University of Jos (2008). He has contributed more than 50 articles in both local and international peer-reviewed journals, and authored three books. His research areas include political communication, media and society, and investigative reporting. He is the editor of Bauchi Caritas and Director of Communications for Bauchi Diocese.
Fr. Dyikuk works with the youth as Chaplain for Young Catholic Students of Jos Province, which covers the Archdiocese of Jos and the Diocese of Bauchi, Pankshin, Shendam, Jalingo, Yola, and Maiduguri. His articles have appeared in Nigeria's leading investigative online newspaper, Premium Times, as well as  Union of Catholic Asian News, La Croix International, and the U.S.-based Crisis Magazine, and a range of diocesan newspapers. An accomplished journalist, Fr. Dyikuk is the convener of Media Team Network Initiative, a faith-based non-profit that prioritizes mass literacy and promoting peaceful co-existence across Nigeria. He works with The Kukah Centre in Abuja, Nigeria as a trainer, researcher, and facilitator. He was ordained a Catholic priest for the Bauchi Diocese on June 13, 2009. Fr. Dyikuk is currently the Dean of Wuntin Dada Deanery and a Consultor in the Diocese.
---
---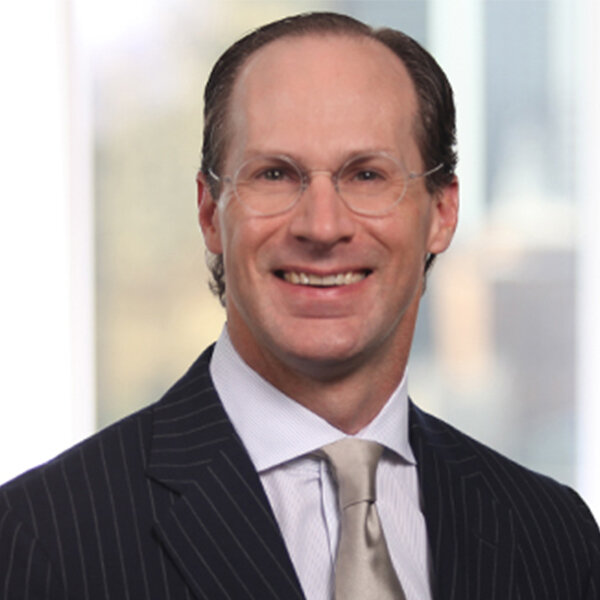 ---
Senior Fellow, Religious Freedom Education
---
Andrew D. Graham serves as senior counsel for academic and professional affairs at Alliance Defending Freedom. In his role, he designs ADF's academic initiatives and professional-development programs, including the Blackstone Legal Fellowship; engages with thought leaders around the world; and speaks at academic gatherings, universities, and think tanks on law, politics, and culture.

Additionally, Graham is an elected member and trustee of The Philadelphia Society; an elected member of The Mont Pelerin Society; a member of The Federalist Society, where he serves on the executive committee for the Professional Responsibility & Legal Education Practice Group; a member of the board of governors of the John Jay Institute; and a member of the advisory council for the Dallas Forum on Law, Politics, and Culture.

He also serves, by appointment of the Supreme Court of Texas, on the Board of Disciplinary Appeals (BODA), a statewide independent adjudicatory body of 12 lawyers concerned with legal ethics, disciplinary enforcement, and lawyer professionalism.

Previously, Graham was a partner at Jackson Walker LLP, a 135-year-old Texas law firm with more than 400 lawyers, where he achieved an extensive record of success in high-stakes litigation in both trial and appellate courts and was named a "Super Lawyers—Rising Star" multiple times.
He earned his bachelor's degree summa cum laude at Southern Methodist University (SMU), where he was inducted into Phi Beta Kappa and the Hyer Society. He then earned master's degrees at Oxford University, where he was a member of Oriel College, and The University of Chicago before returning home to Texas to earn his law degree at The University of Texas School of Law.

Graham is the first person in his family to go to college and is a first-generation American who holds dual American–Australian citizenship. He and his wife Molly (a classical Christian school educator) have three children and live in Dallas, Texas.
---
---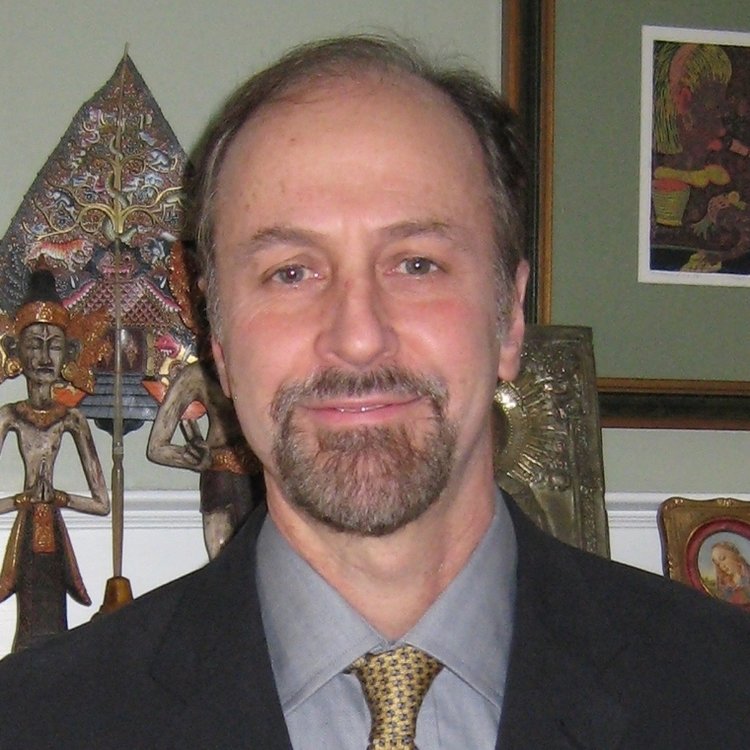 ---
Senior Fellow, South and Southeast Asia Action Team
---
Robert Hefner is a professor of Anthropology and director of the Institute on Culture, Religion, and World Affairs (CURA) at Boston University. At CURA, he has directed the program on Islam and civil society since 1991; coordinated interdisciplinary educational programs on religion and world affairs; and is currently involved in research projects comparing Muslim, Christian, and secularist approaches to citizenship, plurality, and modernity. Hefner has conducted research on Muslim culture, politics, and education since the mid-1980s, and on comparative sociology and anthropology of world religions for the past 30 years. He has directed some 19 major research projects, and organized 18 international conferences. From 2009 to 2010, Hefner served as the elected president of the Association for Asian Studies, the largest professional association for Asian studies in the world. From 2008 to 2009, he was invited by Stanford University and the National University of Singapore to be the first Lee Kong Chian Fellow in Southeast Asian Studies. Hefner has conducted research on persecuted Christian communities in Indonesia.
---
---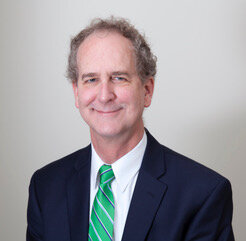 ---
---
Todd Huizinga is the president and executive director of the Center for Transatlantic Renewal.

A U.S. diplomat from 1992-2012, Huizinga served as deputy chief of mission at the U.S. embassy in Luxembourg, political counselor at the U.S. Mission to the European Union in Brussels, consul for political and economic affairs at the U.S. consulates in Hamburg and Munich, and consul for public affairs at the U.S. consulate in Monterrey, Mexico. He has also served in Dublin, Frankfurt, and Costa Rica, and on the European Union Desk in the State Department in Washington, D.C.

Huizinga is the author of The New Totalitarian Temptation: Global Governance and the Crisis of Democracy in Europe (New York/London: Encounter Books, 2016). The book identifies the root of the European Union's crisis of democracy in its utopian commitment to a form of supranational governance that is insufficiently accountable to European citizens. Huizinga has been a keynote speaker for Hillsdale College, the Hudson Institute, the Heritage Foundation, the Acton Institute, the IPADE Business School (Mexico City), the Konrad Adenauer Foundation, and the One of Us Federation of European Pro-Life Groups (Brussels and Budapest).

From 2013-2017, Huizinga served as a senior research fellow at the Henry Institute for the Study of Christianity and Politics, Calvin College (Grand Rapids, Michigan). From 2014-2016, he was the director of international outreach for the Acton Institute. He holds a B.A. in Music and German from Calvin College and an M.A. in German Studies from the University of Wisconsin-Madison.
---
---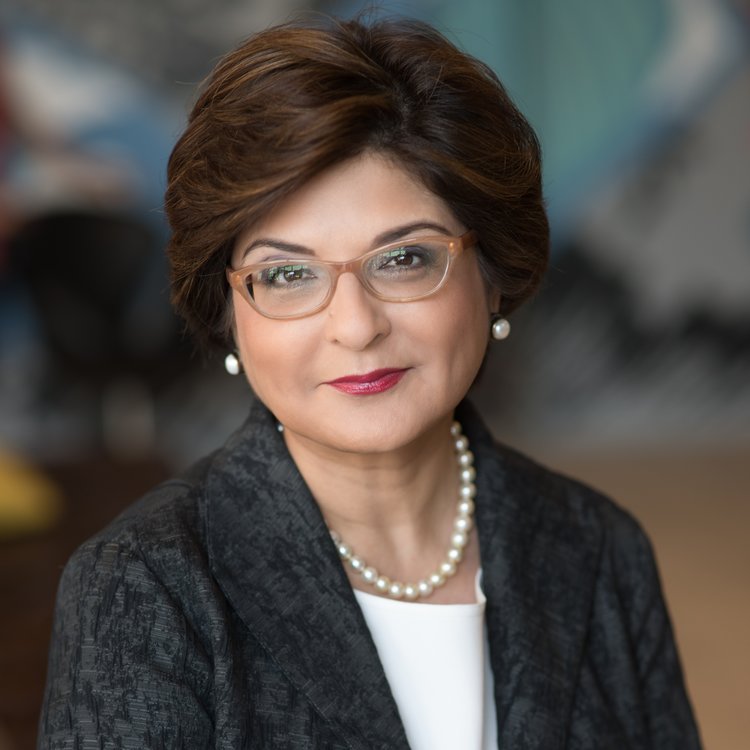 ---
Senior Fellow, South and Southeast Asia and Middle East Action Teams
---
Farahnaz Ispahani is the author of the (OXFORD, USA 2017) book Purifying The Land of The Pure: A History of Pakistan's Religious Minorities.

In 2015, she was a Reagan-Fascell Scholar at the National Endowment for Democracy in Washington, D.C. where she worked on Women and Extremist groups with a particular focus on the women of ISIS. Ispahani was a Public Policy Scholar at the Woodrow Wilson Center from 2013-2014.

A Pakistani politician, Ispahani served as a Member of Parliament and Media Advisor to the President of Pakistan from 2008-2012. She returned to Pakistan with Former Prime Minister Benazir Bhutto in 2007 after opposing the Musharraf dictatorship in the preceding years. In Parliament she focused on the issues of terrorism, human rights, gender-based violence, minority rights and US-Pakistan relations. The most notable pieces of legislation enacted with her active support include those relating to Women's Harassment in the Workplace and Acid Crimes and Control, which made disfiguring of women by throwing acid at them a major crime. She was also a member of the Women's caucus in the 13th National Assembly. The caucus, which straddled political divides, was instrumental in introducing more legislation on women's issues than has ever been done before during a single parliamentary term. 

Ms. Ispahani spent the formative years of her career as a print and television journalist. Her last journalistic position was as Executive Producer and Managing Editor of Voice of America's Urdu TV. She has also worked at ABC News, CNN, and MSNBC.

She has contributed opinion pieces to the Wall Street Journal, Foreign Policy, The National Review, The Hindu, India, The News, Pakistan, and The Huffington Post.
---
---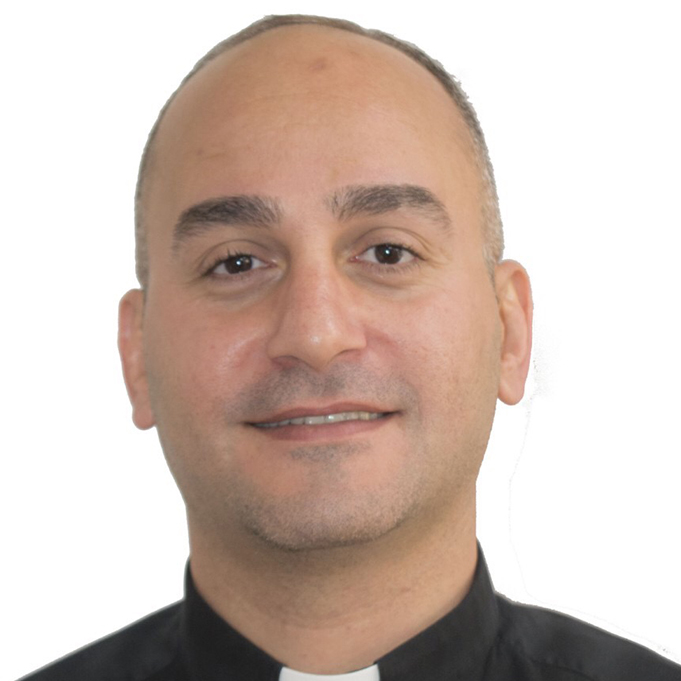 ---
Senior Fellow, International Religious Freedom Policy
---
Father Salar Kajo is a Chaldean Catholic priest and a Doctor of Canon Law from the Diocese of Alqosh, in Nineveh Province, Northern Iraq.  During the years of the ISIS conflict and the turbulent rebuilding of Nineveh that followed, Fr. Kajo became internationally recognized as a leading spokesman of the displaced and marginalized in Northern Iraq, often putting himself directly in harm's way in protection of his people.  He is credited with leading the successful reconstruction efforts of several of the Christian towns of Northern Nineveh.
Fr. Kajo studied Theology at the Babel College in Baghdad, and received his Licentiate in Oriental Catholic Canon Law from the Pontifical Oriental Institute in Rome.  He also went on to obtain his Doctorate in Canon Law from the Oriental Institute, which he received Magna Cum Laude.  His dissertation was an analysis of the Iraqi Personal Status Law.  In 2015, he was appointed by the Synod of the Chaldean Church as a Judge in the Patriarchal Ecclesiastical Court in Baghdad.  He was subsequently appointed by his bishop as General Vicar for Canonical Affairs and Ecclesiastical Courts in the Diocese of Alqosh.
Fr. Kajo speaks his native language of Neo-Aramaic, along with Syriac, Italian and English. He has studied Koine Greek and Latin.
---
---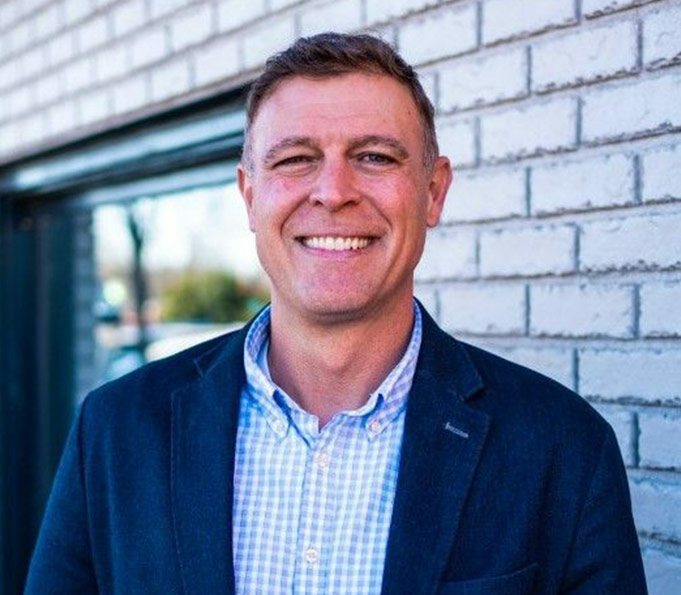 ---
Senior Business Fellow, North America Action Team
---
Mike Kuckel is CEO and co-founder of Sovereign Financial, a fiduciary firm that advises individuals and families, nonprofits, and businesses on values-based investing (VBI). Kuckel is a leader and a pioneer in VBI, which is a philosophy that focuses on investing according to personal values and what leads to human flourishing. He is also a pastor at Greenville Community Church in downtown Greenville, South Carolina.
Kuckel co-founded the firm in 2017 after working with Merrill Lynch as a financial advisor. His previous experience includes working as the administrator and stewardship pastor of a large church in South Carolina, where he handled the business functions of the church along with his pastoral duties. He also worked as a Vice President of Stewardship Partners Investment Counsel and as Regional Director of Broker Relations at the Timothy Plan mutual funds. Both firms specialized in VBI, also known as Biblically Responsible Investing, which helped him to develop the foundational principles for "The Sovereign Way."
Kuckel studied at Central Michigan University, where he graduated cum laude with a BS in Business Administration and Finance, and a concentration in Investments. After continuing his education at Central Michigan in the MBA program, he went to Southeastern Baptist Theological Seminary where he graduated with a Master of Divinity in biblical languages. He concurrently pursued the Chartered Financial Analyst (CFA) designation, which he earned in 2006. Kuckel is also a Certified Kingdom Advisor (CKA®). In 2019, he became a Colson Fellow of the Colson Center for Christian Worldview. Kuckel's educational pursuits have been focused on the theological and practical foundations of biblical stewardship, which also influenced him in the founding of Sovereign Financial.
He additionally serves on the boards of several local ministries and teaches Personal Financial Management as an adjunct professor to students at North Greenville University.
---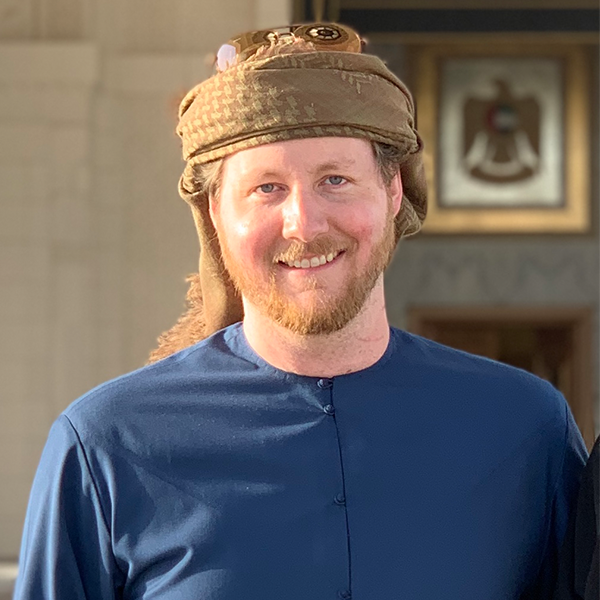 ---
Research Fellow, Islam and Religious Freedom Action Team
---
Yusuf Lenfest serves as Research Fellow at the Religious Freedom Institute, focusing on topics concerning political theory, history, and civil society in the Islamic religious tradition. He completed advanced training in Islamic theology, jurisprudence, and legal theory with leading scholars in Damascus, Tarim, the Hijaz, Abu Dhabi, and Mauritania. His academic work examines how, historically, notions of a just society have been advanced through the framework of legal theory (usul al-fiqh) as well as through concepts of human nature derived from theological principles about the origin of ethics and moral thought. He has advised think tanks, policy makers, and government officials on issues of education, conflict resolution, and peace building in the MENA region. He studied literature and philosophy at the University of Vermont. Yusuf also holds a Master of Theological Studies from Harvard University and a Master of Science in Comparative Politics from the London School of Economics and Political Science
---
---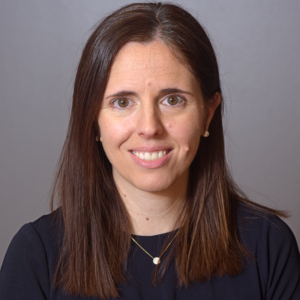 ---
Senior Legal Fellow, North America Action Team
---
Jennie Bradley Lichter serves as Deputy General Counsel at The Catholic University of America. She has wide-ranging legal and policy experience in the public, private, and nonprofit sectors, including at the highest levels of the federal government.

She previously served in the White House as a Deputy Assistant to the President and Deputy Director of the White House Domestic Policy Council (DPC). In that role, she supervised DPC's broad policy portfolio across the federal government including the Departments of Education, Labor, Health & Human Services, Justice, Housing & Urban Development, and Interior. Jennie led efforts across the White House and the federal government to protect the rights of faith-based institutions and religious believers, encourage faith-based partnerships, and defend the dignity of life. She also coordinated DPC's work on regulatory and administrative state reform.

Prior to her White House service, Jennie served as Counsel in the Office of Legal Policy at the U.S. Department of Justice.

Jennie was previously in-house counsel for the Archdiocese of Washington, where she handled a broad portfolio including public policy issues, education, nonprofit tax, employment, trusts and estates, property, contracts, religious immigration, and other matters for archdiocesan departments, parishes, and schools. She began her legal career at the international law firm Jones Day, where she had the privilege of representing Catholic University.

Jennie clerked for then-Chief Judge David B. Sentelle on the U.S. Court of Appeals for the D.C. Circuit and for Judge Steven M. Colloton on the U.S. Court of Appeals for the Eighth Circuit. Prior to law school she was a research assistant in Bioethics at a D.C. think tank, and earned a graduate degree in Theology & Religious Studies.
---
---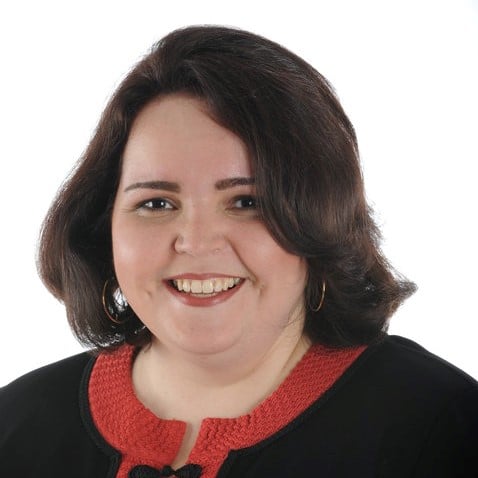 ---
Senior Media Fellow, North America Action Team
---
---
Kathryn Jean Lopez is a senior fellow at the National Review Institute where she directs the Center for Religion, Culture, and Civil Society. She is also editor-at-large of National Review magazine (where she has been on the editorial staff, including as editor of National Review Online, since 1997). She is published widely in Catholic and secular publications and is also a nationally syndicated columnist with Andrews McMeel Universal. Lopez is author of A Year with the Mystics: Visionary Wisdom for Daily Living. She speaks frequently on faith in public life, virtue, and prayer.

She is also a fortnightly columnist for Our Sunday Visitor's Newsweekly and on the editorial advisory board of Angelus, and is co-author of the book How to Defend the Faith without Raising Your Voice. She wrote the afterward to Cardinal Timothy M. Dolan's COVID-19 book I Am with You: Lessons of Hope and Courage in Times of Crisis. She is a contributor to recent books which include Women Who Pray: Eleven Catholic Women on the Power of Prayer, Mind, Heart, and Soul: Intellectuals, the Path to Rome, and St. Patrick's Cathedral: The Legacy of America's Parish Church. Her "Caught My Eye" feature can be heard weekdays on The Catholic Channel on Sirius XM, Channel 129.

Lopez writes frequently about religious freedom and persecution and serves on the board of the Shrine of the North American Martyrs in Auriesville, N.Y. She has long put a priority on pro-life issues, including foster care and adoption and family life. She is on the board of Witness to Love, a marriage mentoring program. She is an adviser to the Sheen Center for Thought & Culture and on the spiritual advisory board of Hard as Nails Ministry. She also serves on the Board of Regents at the University of Mary in Bismarck, N.D. She is also a certified spiritual director and trained abortion-clinic sidewalk counselor.

Lopez currently serves as chair of Cardinal Dolan's Pro-Life Commission in New York. She frequently hosts forums and other conversations on life – including foster care and adoption. 

Among other honors, she was inducted into the National Council for Adoption's Adoption Hall of Fame in Nov. 2021 for Media Excellence and was awarded the annual Washington Women in Journalism Award for Outstanding Journalism in the Periodic Press from CQ Roll Call in 2016 for writing about genocide against Christians in the Middle East and religious persecution. 

At the opening Mass of the Year of Faith in Rome in October 2012, Pope Benedict XVI presented her with a message to women throughout the world.
---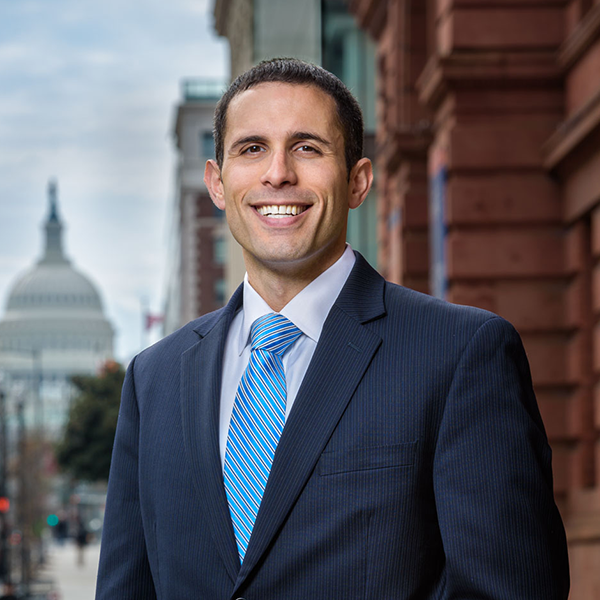 ---
Senior Fellow, North America Action Team
---
Dr. Daniel Mark is an assistant professor of political science at Villanova University, where he has taught since 2013. Appointed by successive speakers of the US House of Representatives, he served for four years on the nine-member, bipartisan US Commission on International Religious Freedom, most recently as chairman. At Villanova, Dr. Mark is a faculty associate of the Matthew J. Ryan Center for the Study of Free Institutions and the Public Good, and he holds the rank of battalion professor in Villanova's Navy Reserve Officers' Training Corps unit. He has held visiting fellowships at Princeton University and the University of Notre Dame. Dr. Mark is a fellow of the Witherspoon Institute and works with the Tikvah Fund. He is an affiliated scholar of the James Wilson Institute on Natural Rights and the American Founding and of the American Bible Society's Faith and Discovery Learning Center. He is also a member of the board of directors of the Jewish Coalition for Religious Liberty; of the advisory council of CanaVox; and of the board of advisors of the Blackstone and Burke Center for Law and Liberty at Faulker University's Thomas Goode Jones School of Law. Dr. Mark holds a BA (magna cum laude), MA, and PhD from the Department of Politics at Princeton University. Before graduate school, Dr. Mark spent four years as a high school teacher in New York City, and he received the New Jersey Department of Education Commissioner's Distinguished Teacher Candidate Award while earning his teaching certification.
---
---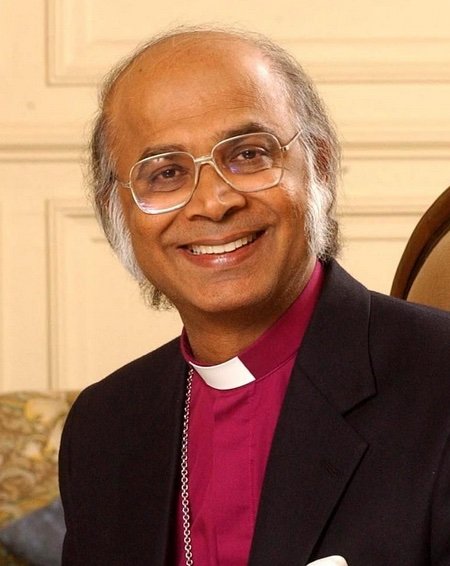 ---
Senior Fellow, International Religious Freedom Policy
---
Dr. Michael Nazir-Ali is a priest of the Ordinariate for former Anglicans within the Catholic Church and the President of the Oxford Centre for Training, Research, Advocacy and Dialogue (OXTRAD). Originally from Southwest Asia and from a both Christian and Muslim family background, he was the 106th Bishop of Rochester from 1994-2009, and the first Diocesan Bishop in the Church of England born abroad. From 1989-1994 he served as the General Secretary of the Church Mission Society (CMS), and prior to that was the Bishop of Raiwind in Pakistan. A citizen of both Pakistan and Britain, Nazir-Ali also served as a member of the House of Lords, where he was active in a number of areas of national and international concerns. He was received into the Catholic Church and ordained to the priesthood in October 2021, and in April 2022 Pope Francis made Monsignor Nazir-Ali a Prelate of Honor to His Holiness.

His interests have led him to research and study in several fields, including comparative literature, comparative philosophy of religion, and theology at the Universities of Cambridge, Oxford, and elsewhere. Nazir-Ali has taught at colleges and universities in the United Kingdom, the United States, Middle East and Pakistan, including at the Universities of Oxford, Cambridge, Middlesex and Greenwich, the London School of Theology (LST), the Oxford Centre for Mission Studies, Forman Christian University, the Alexandria School of Theology, and the Lahore College of Theology. He is an Honorary Fellow of St. Edmund Hall, Oxford and Fitzwilliam College, Cambridge; and Senior Fellow of Wycliffe Hall, Oxford.

Nazir-Ali has been a visiting lecturer at a number of universities and colleges in the UK, Canada, United States, and Australia. He is the author of thirteen books and of numerous articles on Mission, Ecumenism, the Anglican Communion, and relations with people of other faiths (particularly Islam).

His secondary education was in Pakistan, where he read Economics, Sociology, and Islamic History at the University of Karachi, and Theology at Fitzwilliam College and Ridley Hall, Cambridge.
---
---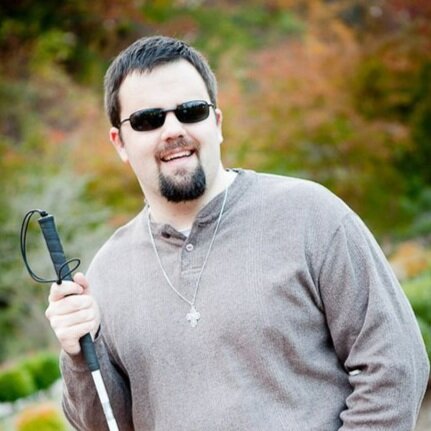 ---
Research Fellow, Middle East Action Team
---
J. Nolte is an Assistant Professor of Politics at Regent University's Robertson School of Government and Chair of Regent's Masters in Government and Masters in International Development program. Previously, he worked for the Religious Freedom Project at Georgetown University and the Center For Complex Operations at National Defense University, served as an Adjunct Professor of politics at Messiah College, and taught at George Washington University, Catholic University, and National Defense University. Nolte's research interests include religion and politics with a focus on comparative institutions; Christian and Islamic political thought; international religious freedom's relationship to international development; and religion's impact on geopolitics.

In 2018, he earned a PhD from Catholic University of America, with dissertation research focused on the relationship between Islam and the state in Turkey and Indonesia. In June 2019, Dr. Nolte was ordained a Transitional Deacon in the Anglican Church in North America's Special Jurisdiction of the Armed Forces and Chaplaincy. He was appointed as Canon for Governmental Affairs in the Jurisdiction in February 2020. He lives in Virginia Beach with his wife Tisa, daughter Reagan, and son Jude.
---
---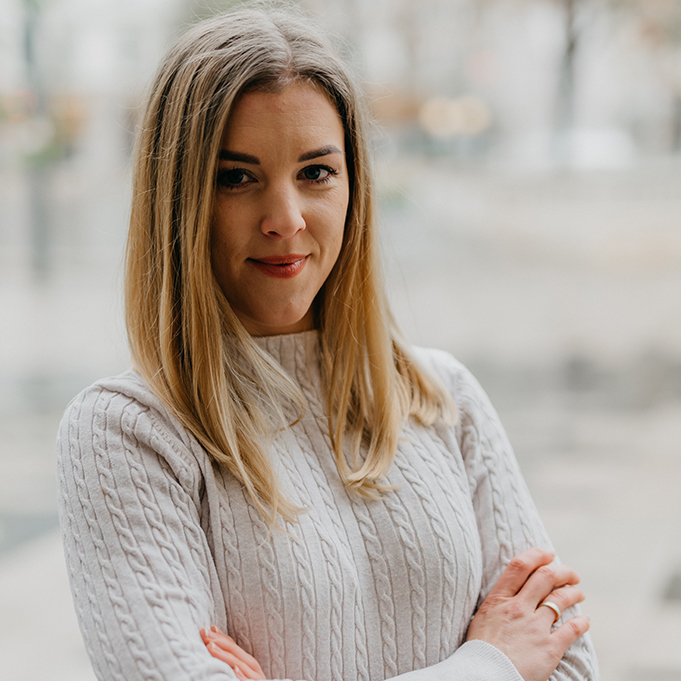 ---
Research Fellow, Middle East Action Team
---
Lidia Papp is a Researcher at the Danube Institute, a Budapest-based think tank. In her role at the Institute, her main field of interest is the Middle East, with a focus on Christian persecution and the protection of religious freedom. Her research also covers anti-Semitism and European domestic and foreign policy. Previously, Papp worked as a researcher at the Hungarian Ministry of Defense, where she conducted research on alternative humanitarian aid models in the Middle East. She is the executive editor of the book Anti-Semitism in Hungary: Appearance and Reality (Helena History Press LLC, 2022).

Papp holds a B.A. in Economics from the Budapest Business School, and an M.A. in International Relations from the Corvinus University of Budapest. She has also studied Arabic at the University of Haifa, and Humanitarian Response Management at the University of Óbuda.
---
---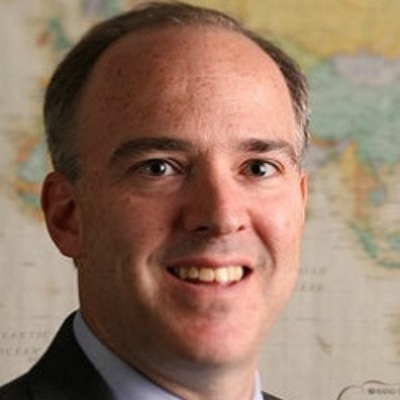 ---
Senior Associate Scholar, Religious Freedom Institute
---
Daniel Philpott is a professor of Political Science at the University of Notre Dame. He specializes in the relationship between religion and politics and Catholicism's contributions to freedom and democracy. He has also participated in faith-inspired reconciliation efforts in some of the world's worst conflict zones, including Kashmir and the Great Lakes region of Africa. Philpott is the author or editor of several books, including Just and Unjust Peace: An Ethic of Political Reconciliation (2012); God's Century: Resurgent Religion and Global Politics (2011, co-authored with Monica Toft and Timothy Shah); Strategies of Peace: Transforming Conflict in a Violent Word (2010, edited with Gerard F. Powers). He holds a Ph.D. from Harvard University.
---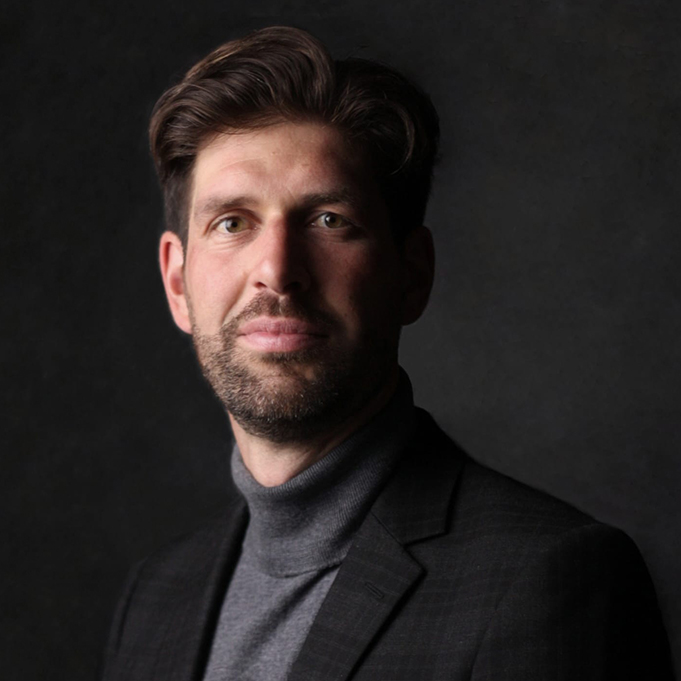 ---
---
Dr. Simon Polinder is a postdoctoral researcher at the Department of History of International Relations at Utrecht University, where he is part of the Reimagining Religion, Security and Social Transformation project. His research is on the role of religious leaders in addressing violent extremism in Nigeria and Kenya.
Previously, Polinder was associate professor of Christian Profession at the Christian University of Applied Sciences Ede (CHE) for eight years. He also served as a lecturer in the Department of International Organization and International Relations at the University of Groningen for four years. Additionally, he worked as a researcher at Prisma, an association of Christian organizations for development cooperation, and was a visiting researcher at the Berkley Center for Religion, Peace and World Affairs at Georgetown University.
Polinder studied History (BA) and International Relations in Historical Perspective (MA) at the University of Utrecht, as well as Christian Studies and Sciences (MA) at the Vrije Universiteit Amsterdam. He started as a PhD student at the Faculty of Theology and Religious Studies at the University of Groningen, and completed his PhD at the Vrije Universiteit Amsterdam.
He is the co-editor of the volume Christian Faith, Philosophy and International Relations: the Lamb and the Wolf(Leiden, Boston: Brill, 2019). He also edited the book Christian Care: Profession, Practice and Organization (Groen: Heerenveen, 2019). Polinder wrote a dissertation entitled Towards a New Christian Political Realism? The Amsterdam School of Philosophy and the Role of Religion in International Relations. He has also published on Reinhold Niebuhr, Christian faith and international politics, religion and conflict, development cooperation, Christian identity in organizations and professions.
---
---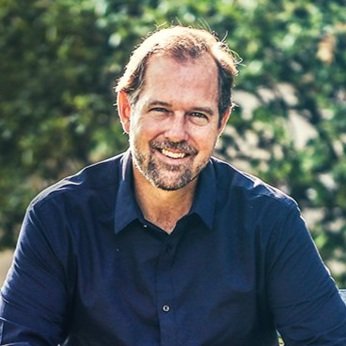 ---
Senior Fellow, South and Southeast Asia and Middle East Action Teams
---
Charles M. Ramsey is a Resident Scholar at the Baylor University Institute for the Studies of Religion, a part-time lecturer in the Department of History and an Associate Chaplain. Prior to joining Baylor University, Ramsey was Assistant Professor of Religion and Public Policy at Forman Christian College (Lahore, Pakistan) with dual appointments in the Department of Religion and the Center for Public Policy and Governance (Peace Studies).

His research interests include 19th Century South Asia, Islam, Sufism, Kashmir, and conflict transformation. He is the author or editor of numerous books and articles including South Asian Sufis: Devotion, Deviation, and Destiny (London: Continuum, 2012), Accepting Difference: Uncovering a Culture of Diversity Emel, 2015), and "Blessed Boundaries: The Limits of Sunnah to Legitimize Violence" in Islamic Peace Ethics: Legitimate and Illegitimate Violence in Contemporary Islamic Thought, Eds. Heydar Shadi and Gerhard Beestermöller (Nomos, 2017). He has won numerous research and programmatic grants, including from the British Library, the United States Institute of Peace, and the American Institute of Pakistan Studies.

He holds a Ph.D. in Islamic Studies from the University of Birmingham (UK), MA in the History of Religion from Baylor University, PGC in Poverty Reduction from the Centre for Development, Environment, and Policy at University of London (SOAS), and BA from Baylor University (University Scholar, Phi Beta Kappa).
---
---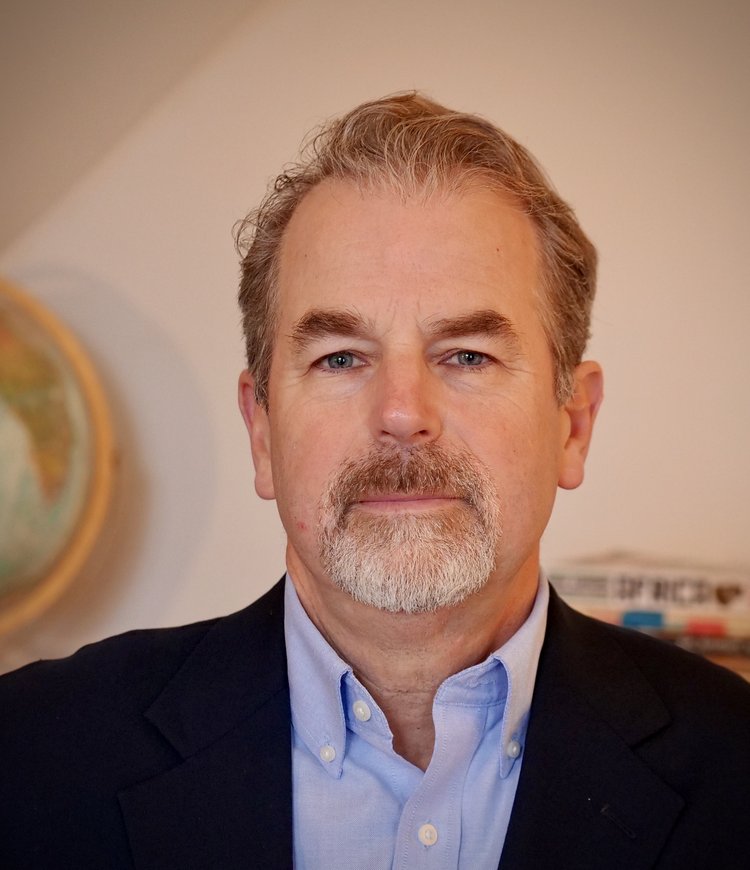 ---
Senior Fellow, International Religious Freedom in Conflict Regions
---
As Senior Fellow for International Religious Freedom in Conflict Regions, Mr. Rasche brings over 35 years of experience in international business and humanitarian aid projects, with much of it in high-risk locales, including extensive work in the Middle East, Africa, Asia, and Latin America. 

Drawing upon his experience in the Middle East, in 2014 Mr. Rasche left his commercial practice and entered full-time service with the Chaldean Archdiocese of Erbil in response to the humanitarian crisis in Northern Iraq created by the ISIS conflict.  His specific work involved the care of over 150,000 internally displaced Christians, recognized by the U.S. State Department as victims of genocide.  Due to complex realities on the ground, these displaced Christians remained almost exclusively in the care of the Eastern Catholic churches for the duration of the war. In his work, Mr. Rasche lived for extended periods in Iraq, held direct responsibility for the Church's humanitarian and resettlement programs, and served as international representative for their plight, testifying frequently before the U.S. Congress, E.U. Parliament, U.K. House of Lords, and United Nations. In this period his efforts were central in raising and implementing over $50 million in private and government humanitarian aid funding.

In support of the displaced university students from Northern Iraq, Mr. Rasche was a founding officer of the Catholic University in Erbil in 2014, where he currently sits on the Board of Directors.  He has served as an official representative to the Vatican Dicastery on Refugees and Migrants and is an official member of the Historical Commission to the Vatican Postulator in the cause of Fr. Ragheed Ganni and three murdered Iraqi Deacons.  He is the principal international liaison on behalf of the Catholic University in Erbil and continues as counsel to the Chaldean Archdiocese of Erbil.

Beginning in 2019, Mr. Rasche took on additional work in Africa for the purpose of bringing best practices from the Iraq experience to the ongoing humanitarian crisis in Nigeria.  He is presently a visiting scholar at the Kukah Centre in Abuja, Nigeria, where his work is focused on the plight of internally displaced persons.

He is the author of numerous articles on Iraq and religious minorities and has been interviewed and quoted in leading media outlets worldwide, including the Economist, the Wall Street Journal, National Review, and USA Today. Additionally, his extensive photographs and videos from Iraq and Africa have been widely praised and used in international publications. He is the author of the critically acclaimed book The Disappearing People: The Tragic Fate of Christians in the Middle East, which has been called "the best book ever written about the genocide of Christians and Yazidis in Iraq." 

Mr. Rasche holds a B.A. in International Relations from Boston University, and a J.D. from the University of San Diego. He is a member of the State Bar of New Hampshire in addition to numerous Federal Courts, including the U.S. Court of International Trade and the U.S. Tax Court.
---
---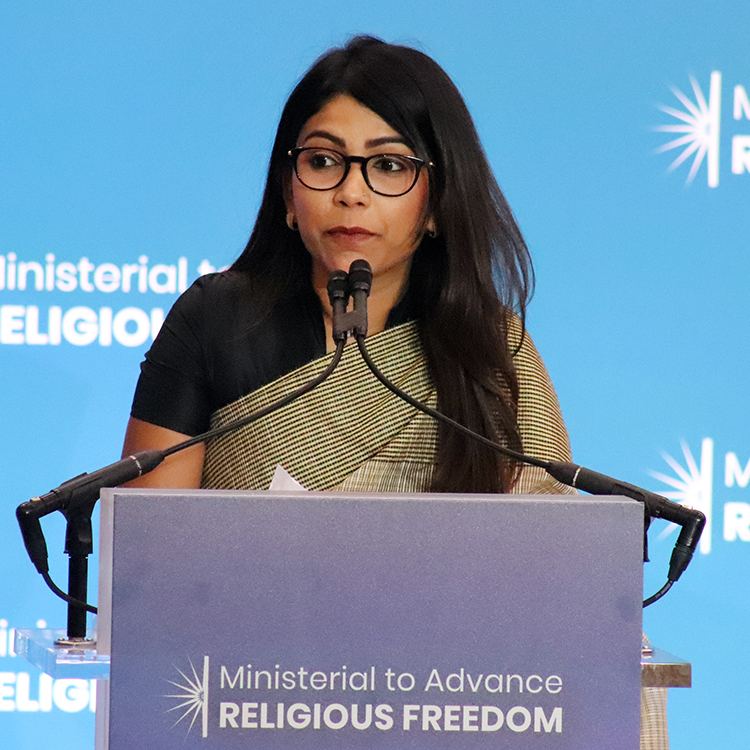 ---
Fellow, South and Southeast Asia Action Team
---
Yamini Ravindran is an Attorney-at-Law with an L.LB from the University of London, and is currently working on an MA in Human Rights. She is the Director of the Legal and Advocacy for the Religious Liberty Commission at the National Christian Evangelical Alliance of Sri Lanka (NCEASL). Ravindran also serves as the Director for the Asia Evangelical Alliance (AEA), Religious Liberty Commission, which is a regional network monitoring the religious liberty situation in 17 countries. In her AEA role, she trains and equips vulnerable communities in restricted countries and advocates for greater freedoms for religious minorities in Asia. Yamini also conducts training with the Religious Liberty Commission of the World Evangelical Alliance, teaching human rights and religious freedom advocacy to persecuted communities in restricted countries across Asia.
---
---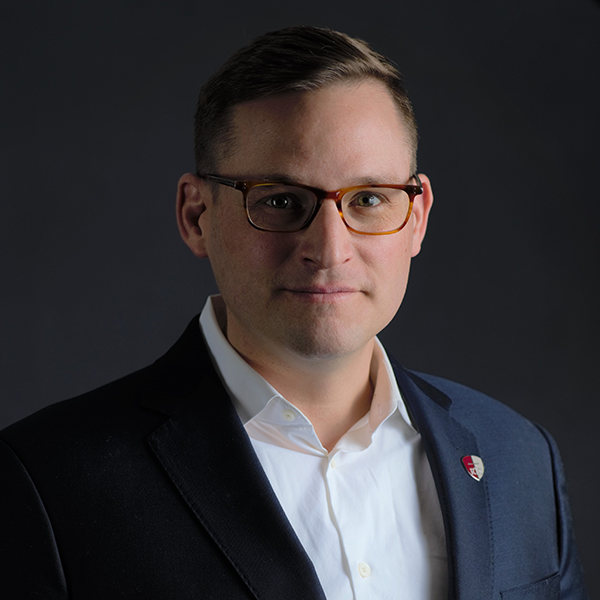 ---
Senior Fellow, North America Action Team
---
Dr. John Scott Redd is the president and associate professor of Old Testament at Reformed Theological Seminary (RTS) in Washington, D.C., as well as an ordained minister in the Evangelical Presbyterian Church. He began his career in media consultation but left the business world to pursue a Master of Divinity at RTS Orlando. Afterwards, Redd completed his doctoral dissertation in the Department of Semitic Language and Egyptian Languages and Literatures at the Catholic University of America. During that time, he taught at Fourth Presbyterian Church in Bethesda, MD, and ministered at Christ the King Presbyterian Church in Raleigh, NC. Redd has also taught at Catholic University of America, the Augustine Theological Institute in Malta, the International Training Institute in the Mediterranean basin, and for Third Millennium Ministries. He is currently a board member of the Washington Theological Consortium. Dr. Redd's interests include literary approaches to the Bible, linguistics and biblical languages, Old Testament theology, and the application of biblical theology in the public square.
---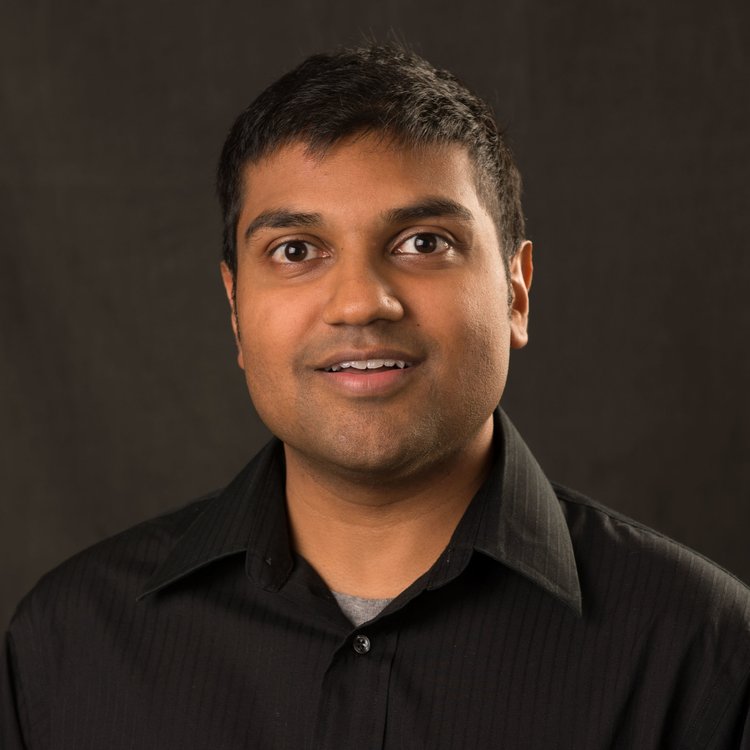 ---
Senior Fellow, Middle East Action Team
---
Nilay Saiya is an assistant professor of political science and Director of International Studies at the State University of New York, Brockport. His research concerns religion and global politics, international security, and American foreign policy. His scholarship has appeared or is forthcoming in several academic journals including Conflict Management and Peace Science, International Politics, Political Research Quarterly, Social Science Computer Review, and Terrorism and Political Violence. Nilay is currently working on a project examining the relationship between religious repression and terrorism. In 2016, he directed the State University of New York's Muslim Voices Project—an initiative aimed at opening up dialogue between Muslim intellectuals and activists and the community at large. He earned his Ph.D. from the University of Notre Dame in 2013.
---
---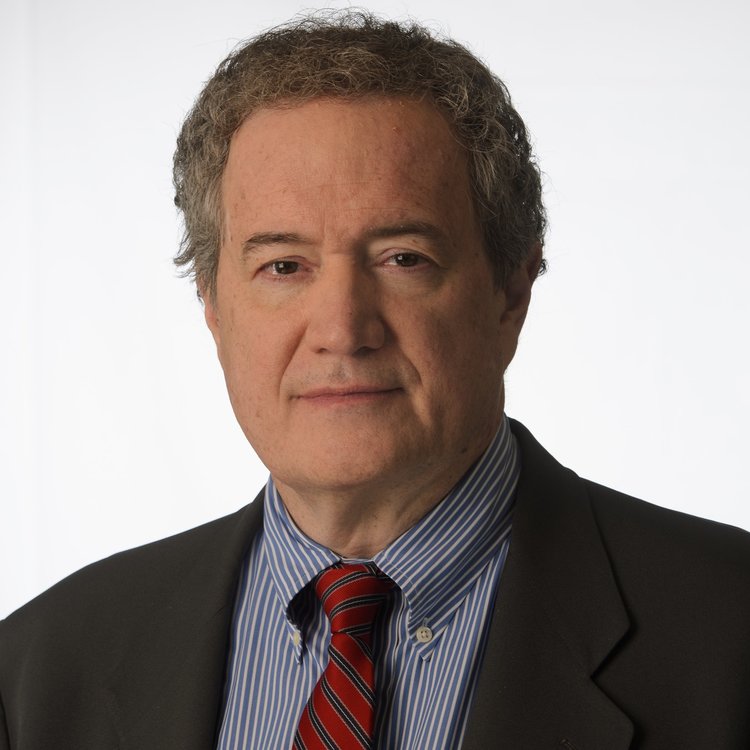 ---
Senior Fellow, International Religious Freedom Policy Action Team
---
William Saunders is Law Fellow and Director of the program in human rights of the Institute for Human Ecology, and Co-Director of the center for Religious Liberty at the Columbus School of Law at the Catholic University of America. His expertise centers on issues of religious liberty, human rights, life, and bioethics. He is Senior Counsel at Americans United for Life and Chairman for Religious Liberty at the Federalist Society. A member of the bar of the Supreme Court and Federal Bar of the D.C. circuit, he has authored numerous legal briefs in state, federal, foreign, and international courts. He is a graduate of Harvard Law School and the University of North Carolina.
---
---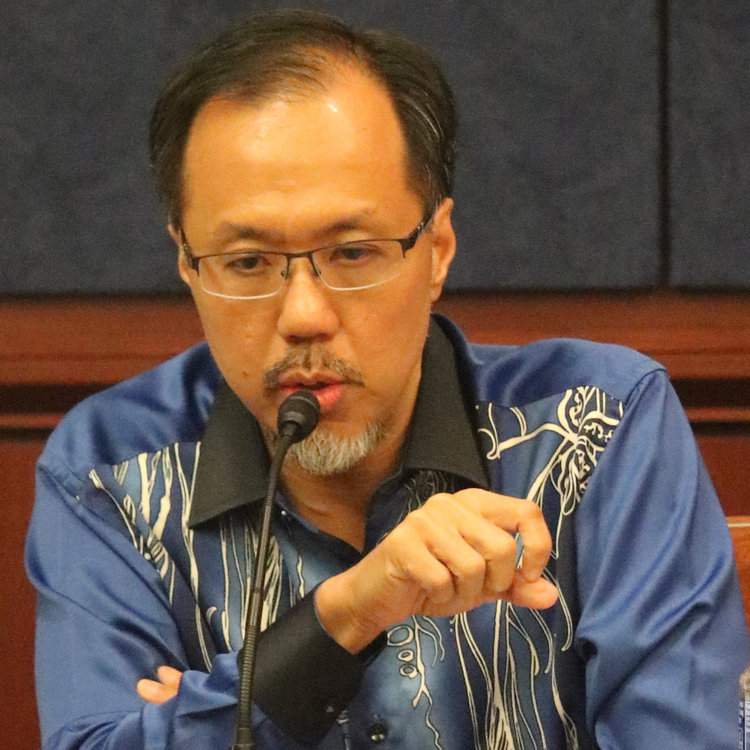 ---
Senior Fellow, South and Southeast Asia Action Team
---
Eugene Yapp is the Director of RFL Partnership, an organization for the promotion of religious freedom for all people in Malaysia. He is also a board member of the coalition of civil society organizations called Plan of Action for Malaysia and an Exco member of Kairos Dialogue Network. A lawyer by training, he is a scholar and advocate for religious freedom and is the author of numerous articles and reports on religious liberty issues in Malaysia in particular. He previously served as the Secretary-General of the National Evangelical Christian Fellowship (the Evangelical Alliance of Malaysia) and prior to that was the Executive Secretary, Research and Religious Liberty Commission, National Evangelical Christian Fellowship. He is a former advocate and solicitor of the High Court of Malaya and a graduate from the University of London and holds a master degree from the Malaysia Bible Seminary.
---
---