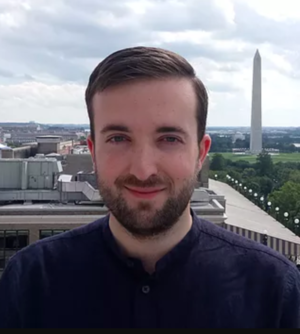 Religious Freedom in Danish Asylum Centers – Between the Law and the Reality
With increasing reports of the harassment and intimidation of Christian asylum seekers in Danish asylum centers, this presentation will discuss how asylum center management teams understand and protect the religious freedom rights of asylum seekers. It will also highlight the difficulties in trying to understand religious freedom rights and obligations within the asylum center context.
Presenter: Kareem McDonald, Program Associate, Islam and Religious Freedom Action Team
Moderator: Jennifer Bryson, Director, Islam and Religious Freedom Action Team
Kareem Padraig A. McDonald is a Program Associate. He has an MA in Advanced Migration Studies, an LL.M in International Human Rights Law, an M.Phil in History, and a BA in Modern History and Political Science obtained through studies in the UK, Ireland, and Denmark. Kareem has previously worked at the Northern Ireland Human Rights Consortium and the Danish Institute for Human Rights. Kareem is based in Copenhagen, Denmark. His research has included a study of religious freedom in Danish asylum centers. He is currently studying the history of religious freedom in America at the Newseum's Religious Freedom Center.