Hanging by a Thread: Christians and Other Religious Minorities Are Fading into History on the Nineveh Plains
---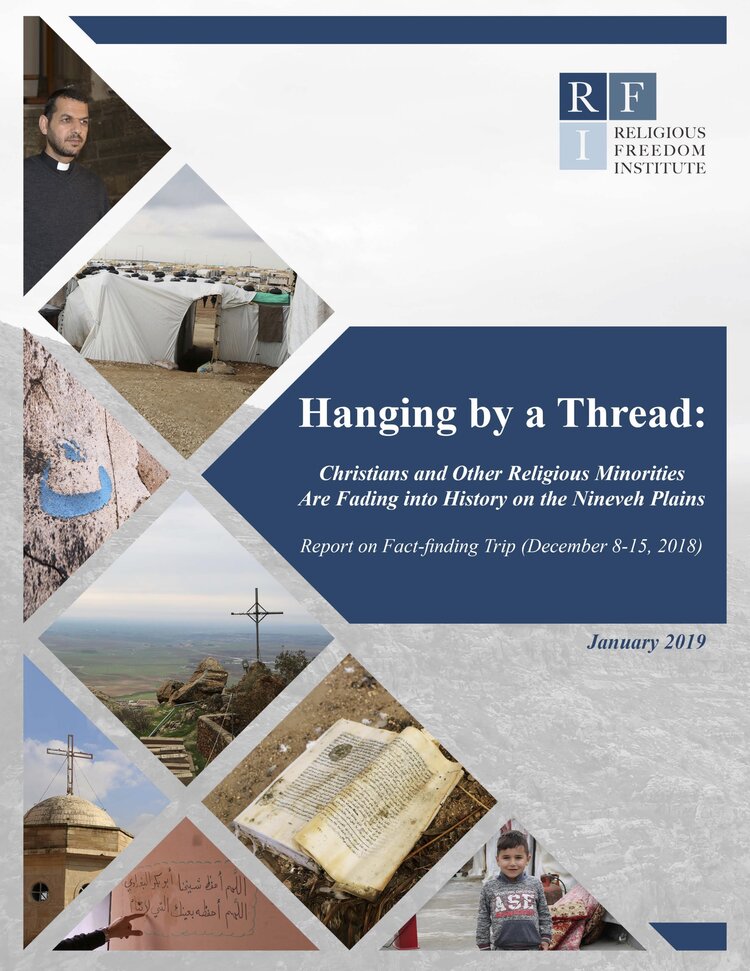 Title: Hanging by a Thread: Christians and Other Religious Minorities Are Fading into History on the Nineveh Plains
Authors: Kent R. Hill and Jeremy P. Barker
About: The report, based on a trip to Iraq's Nineveh Plains in December 2018, outlines the dire conditions in northern Iraq for Christians, Yazidis, and other religious minorities. The report underscores the profound security and economic challenges religious minorities face in Sinjar and the Nineveh Plains and points to a looming threat to both Iraqi and American security.
Publication Date: January 2019
Recommended Citation: Hill, Kent R. and Jeremy P. Barker. "Hanging by a Thread: Christians and Other Religious Minorities Are Fading into History on the Nineveh Plains." Religious Freedom Institute, January 2019.
---