RFI's National Center for Religious Freedom Education is Now Accepting Applications for Internships for Fall 2022
---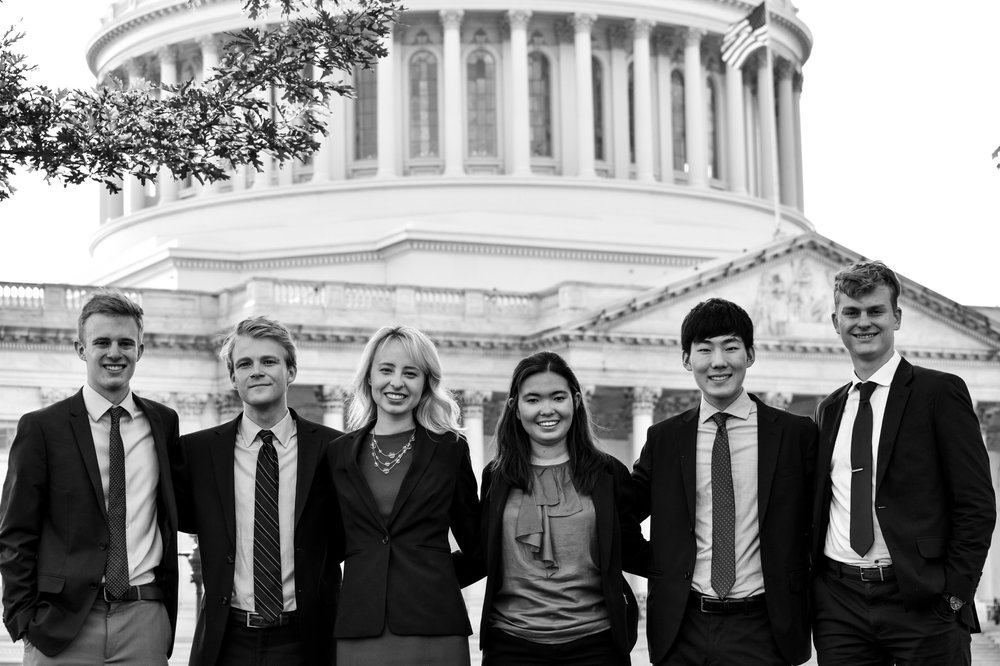 ---
INTERNSHIP DESCRIPTION

Through the National Center for Religious Freedom Education (NCRFE), the Religious Freedom Institute provides an opportunity for young people to learn, grow, and actively contribute to RFI's efforts to secure religious freedom for everyone, everywhere.

During the internship program, students will participate in the work of the Religious Freedom Institute through its research, education, and policy programs, and gain experience in promoting religious freedom in the United States and around the world through the operations of a nonprofit organization. Under the direction of the NCRFE, the internship program introduces students to current issues and areas of key interest (geographic or thematic) related to RFI's Action Teams.

Internship Responsibilities
Support the work of RFI's leadership team and program staff with research, writing, data collection, and program management tasks.
Assist in communications and digital media tasks, including drafting, reviewing, editing, and publishing of articles, reports, blog contributions, website posts, and social media posts.
Assist with logistical and administrative tasks related to events and other organizational activities.
Preferred Experience and Background
Junior or Senior undergraduate student or graduate student in Political Science, International Relations, Regional Studies, or related fields.
GPA of 3.5 or above (preferred).
Ideal candidates will have demonstrated interest and experience in religious freedom. A particular regional focus (South and Southeast Asia, Middle East, etc.) including understanding of political, religious, and cultural issues and/or proficiency in a regional language is a plus.
Internships are also available for students with a strong interest in operational skills associated with a non-profit, such as communications, finance, or development.
Strong written and oral communication skills are important.
Position Requirements
Flexible: Part-Time (10 hours weekly) up to near Full-Time (30 hours weekly)
Term: 3-4 Months (flexible as needed based on program and availability)
Location: Washington, D.C. or on select campuses nationwide
*Advanced students may qualify for Research Assistantships or Dissertation Fellowships by contacting the NCRFE.
To Apply
Email crfe@rfi.org to express your intent to apply for an intern position and to schedule an interview with the NCRFE Director; then
Send a cover letter and resume, writing sample, and a letter of recommendation from a current academic adviser or dean to crfe@rfi.org.
Through research, curricula, training, and programs, the National Center for Religious Freedom Education aims to transform current intellectual and cultural understandings of the free exercise of religious freedom.
---