RFI INTERNSHIP AND RESEARCH ASSISTANT PROGRAMS
---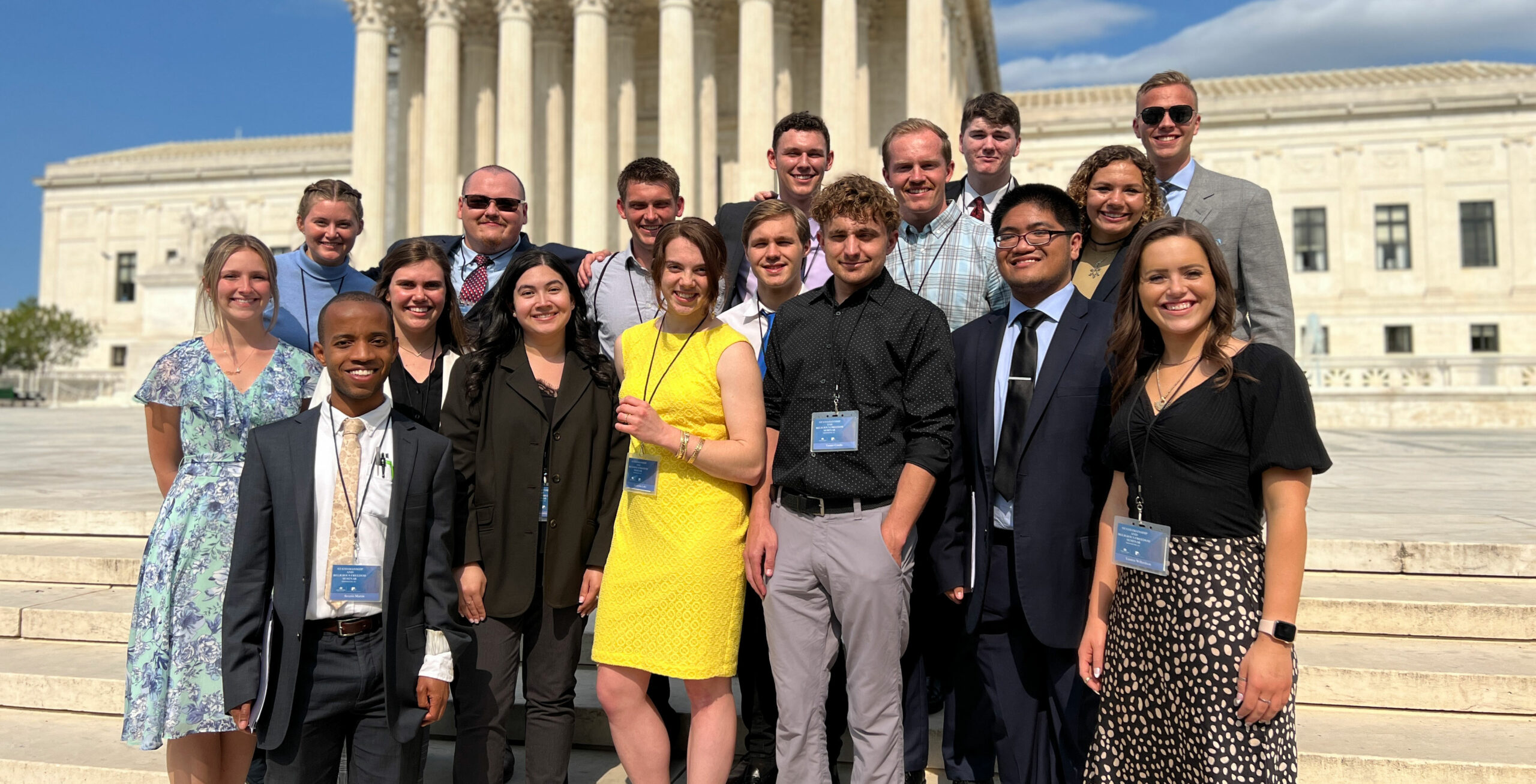 ---
RFI's National Center for Religious Freedom Education is now accepting applications for Intern and Research Assistant positions for Spring 2024
---
INTERNSHIP DESCRIPTION
Through the National Center for Religious Freedom Education (NCRFE), the Religious Freedom Institute (RFI) provides an opportunity for emerging leaders to learn, grow, and actively contribute to RFI's efforts to secure religious freedom for everyone, everywhere.
During the Internship and Research Assistant programs, students will participate in RFI's work through its research, education, and policy programs, and gain experience in promoting religious freedom in the United States and around the world through the operations of a nonprofit organization. Under the direction of the NCRFE, the programs introduce students to the important principles of religious freedom and provide them with opportunities to apply those principles through the work of one of RFI's Action Teams.

Summary of Responsibilities
Support the work of RFI's leadership team and program staff with research, writing, data collection, and program management tasks.
Assist in communications and digital media tasks, including drafting, reviewing, editing, and publishing of articles, reports, blog contributions, website posts, and social media posts.
Assist with logistical and administrative tasks related to events and other organizational activities.
Preferred Experience and Background
Junior or Senior undergraduate student (Internship) or graduate student (Research Assistantship) in a relevant field such as Political Science, Pre-Law, International Relations/Foreign Policy, Education, Religion, or Regional Studies. Positions are also available for students with a strong interest in operational skills associated with a non-profit, such as communications, finance, or development.
Cumulative GPA of 3.5 or above at undergraduate level
Demonstrated interest in religious freedom issues. A particular regional or thematic focus (e.g. the Middle East, K-12 education, medical conscience rights, etc.) and/or proficiency in a regional language is a plus.
Strong written and oral communication skills.
Dates, Location, and Hours
Washington D.C. Office: up to full-time (32+ hours a week); Virtual (limited positions): 12-15 hours a week
2024 Cohort Dates:

Spring: January 16 - April 19
Summer: May 20 - August 8
Fall: September 3 - December 6
To Apply
Submit your 2024 SPRING Intern or Research Assistant application HERE.
Email the supporting documents identified in the application to crfe@rfi.org. Include "RFI Internship Documents" in the subject line.
If selected, you will receive an email from the NCRFE Director to schedule an interview.
Through research, curricula, training, and programs, the National Center for Religious Freedom Education aims to transform current intellectual and cultural understandings of the free exercise of religious freedom.
---