The Rohingya Crisis: The Shameful Global Response to Genocide and the Assault on Religious Freedom
---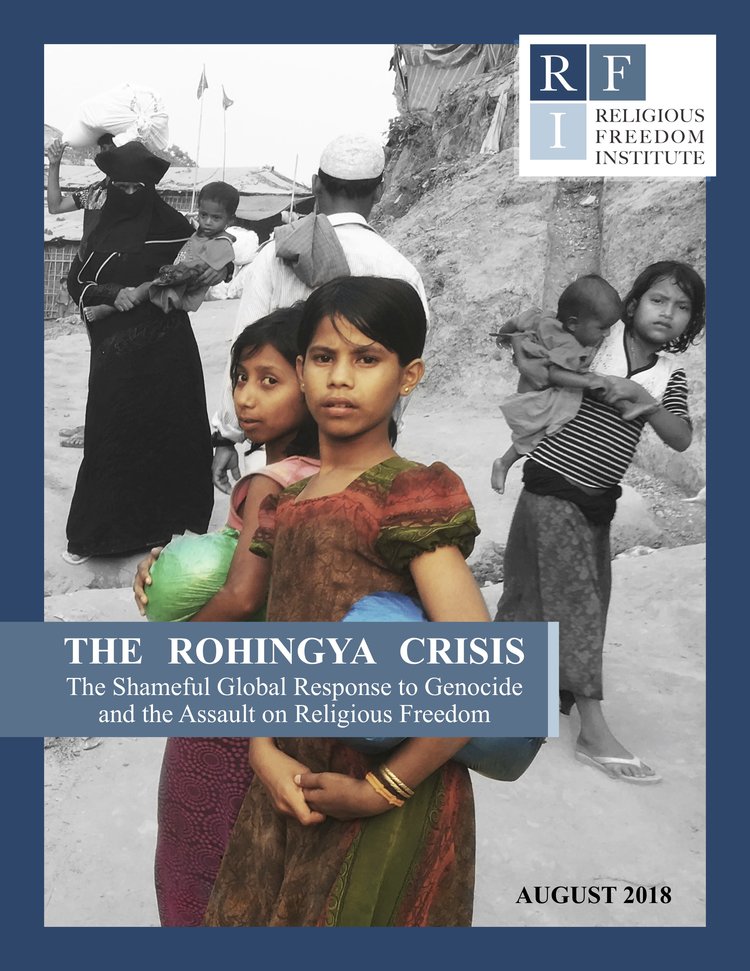 Title: The Rohingya Crisis: The Shameful Global Response to Genocide and the Assault on Religious Freedom
Authors: Luke Adams, Jeremy Barker, Kent Hill, Benedict Rogers, and Timothy Shah
About: On August 25, 2017, a wave of violence was unleashed against Muslim Rohingya in Rakhine State, Burma. Thousands were killed in brutal fashion and more than 700,000 were displaced. In this report, the Religious Freedom Institute (RFI) considers the facts of what happened in August 2017 and the broader context of religious freedom violations in Burma. The report also puts forward concrete recommendations on what is to be done.
In his forward to the report, Benedict Rogers, East Asia Team Leader, CSW and an RFI Senior Fellow, said, "Drawing on a range of sources, [this report] tells a story of an unfolding ethnic cleansing, perhaps a genocide, with a clear religious as well as racial dimension. It should serve as a powerful reminder to policy-makers of the severity of this tragedy, and ensure that we do not allow this crisis to be forgotten or impunity to reign."
Publication Date: August 2018
Recommended Citation: Adams, Luke, Jeremy Barker, Kent Hill, Benedict Rogers, and Timothy Shah. "The Rohingya Crisis: The Shameful Global Response to Genocide and the Assault on Religious Freedom." Religious Freedom Institute, 2018.
---