U.S. State Department Releases 2015 International Religious Freedom Report Highlighting Evolving Threats to Religious Communities Globally
---
08/10/2016 Washington, D.C. (Religious Freedom Institute) Today the U.S. Department of State released its 2015 annual report on International Religious Freedom. The report highlights the evolving threats to religious communities globally and the work of the United States to advocate for religious freedom as part of its diplomatic efforts worldwide.
"A robust understanding of religious freedom is crucial not only as a fundamental human right that recognizes the dignity and worth of every individual, but also as a critical component to stability, security, and economic prosperity," said Thomas Farr, president of the Religious Freedom Institute.
In this year's report, the State Department highlighted two major trends that are driving many of the most severe abuses of religious communities: the role of non-state actors such as ISIS, Boko Haram, and Al-Shabab, who are carrying out religiously-motivated terrorist attacks; and the use of blasphemy and apostasy laws by governments that wrongfully imprison and punish those whose beliefs do not align with interpretations authorized by political and religious authorities.
Kent Hill, who will become the Executive Director of the Religious Freedom Institute later this month, and who just returned from the Middle East, added: "The absence of religious freedom allows for the growth of extremist ideologies that fuel much of the religiously motivated violence threatening the very existence of Christians, Yazidis, and other minorities across the Middle East and North Africa."
Ambassador-at-Large for International Religious Freedom David Saperstein said, "I want to highlight the chilling and sometimes deadly effect of blasphemy and apostasy laws in many places of the world, as well as laws that purport to protect religious sentiments from defamation."
Blasphemy laws are present in nearly a quarter of the world's countries and apostasy laws in ten percent of countries, according to the IRF Report.
"The use of blasphemy laws — as well as closely related laws restricting conversion and apostasy — places governments in the position of determining what are acceptable beliefs of religious communities and by criminalizing certain views, it often signals that communal violence against religious minorities is permissible in the eyes of the state," said Timothy Samuel Shah, RFI Senior Advisor.
Farr also applauded this emphasis. "I particularly welcome the Department's focus on blasphemy and apostasy laws. These laws do not just harm their immediate victims. Particularly troubling in the Middle East is that they ensure the voices of Muslim moderates are not heard, and that the public discourse over what Islam requires of its adherents is dominated by extremists."
In their statements both Ambassador Saperstein and Deputy Secretary Blinken noted an increase in resources employed by the State Department in an effort to increase understanding of the role that religion plays in foreign affairs.
"It is encouraging to see that the State Department is recognizing the crucial role that religion plays globally both as a fundamental human right and a core aspect of stability and prosperity. Ambassador Saperstein has done tremendous work in championing these efforts, but much, much more remains to be done. The Frank R. Wolf Bill, H.R. 1150, that has passed the House with complete bipartisan support and is now in the Senate Foreign Relations Committee, takes important steps to strengthen the American commitment to International Religious Freedom and address many of the issues raised by the report released today," said Thomas Farr.
"In particular, the bill will focus U.S. attention on the advancement of religious freedom as a means of increasing international peace and stability, and enhancing the security of the American homeland. The Religious Freedom Institute calls upon the Senate to pass the bill immediately."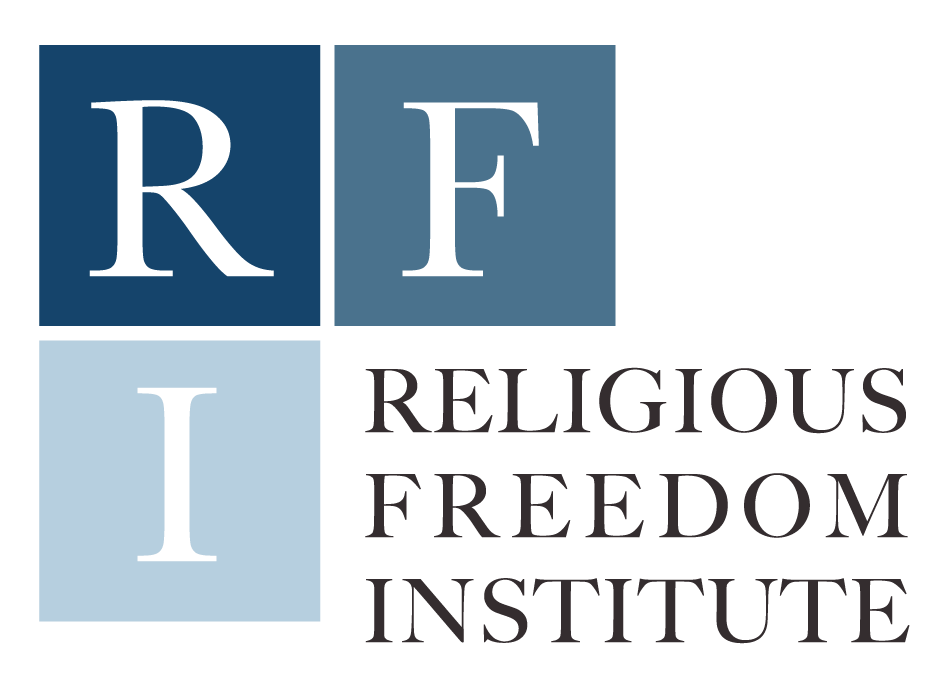 Media Contact:
Jeremy P. Barker
media@religiousfreedominstitute.org
202-838-7734
www.religiousfreedominstitute.org
---