Algeria Religious Freedom Landscape Report
---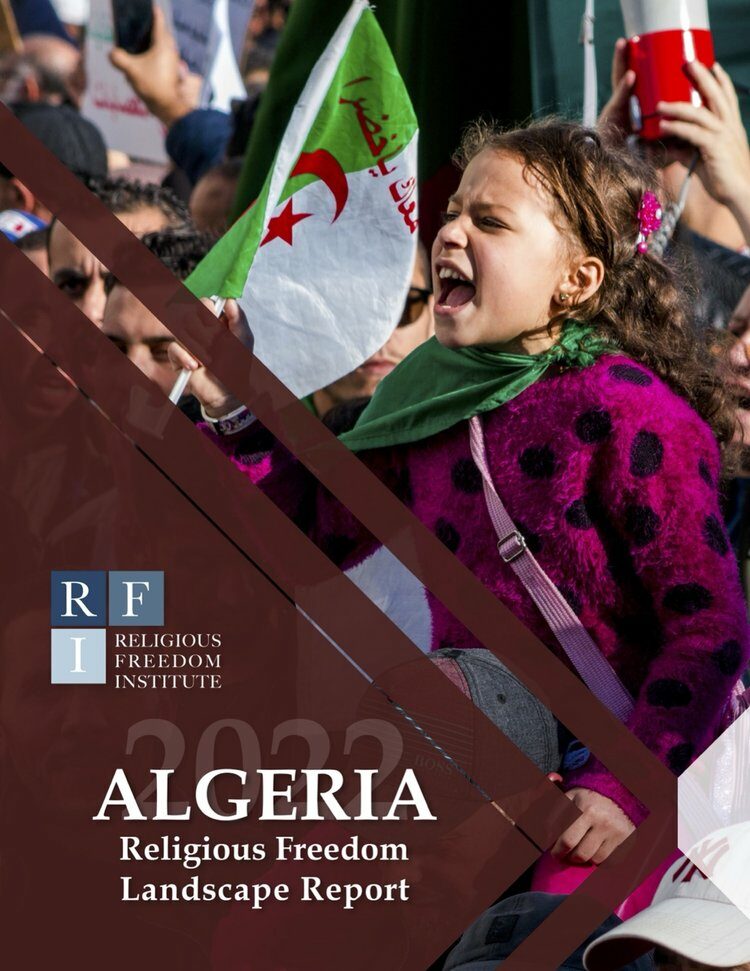 Title: Algeria Religious Freedom Landscape Report
Author: Middle East Action Team
About: The Algeria Religious Freedom Landscape Report provides an analysis of the legal, political, and social conditions that shape religious freedom in the country and the prospects for advancing this right in the future.
Historically, Algeria has served as a significant social, political, religious, and cultural crossroads along the Mediterranean. The Algerian identity reflects the 99% Sunni majority population. Notably absent from this identity is the small minority — just 1% of the population — of non-Sunni Muslims, including Ahmadis, Christians, Ibadi Muslims, Jews, and Shia Muslims. French colonial occupation and the rise of Islamist movements have fueled the state's efforts to protect Algeria from any ideology or movement they view as foreign or external threats. Consequently, fundamental freedoms — including religious freedom and associated rights like freedom of expression or association — have become increasingly repressed.
The state has used the legislative office to not only enshrine values and practices fundamental to its Sunni Muslim identity, but also to criminalize or ban practices they view as a threat to national "constants" and interests. In recent years, Algerian society has reflected a growing discontent among Algerians with the repressive leadership of "le pouvoir," or the political and military elite, who have ruled the country since its independence. Since 2019, Algeria's Hirak movement has called for political reforms and greater respect for human rights. Social hostilities against Algerians on the basis of their religion nevertheless persist in Algeria, though experiences differ across religious groups and regions.
The report analyzes the legal and social landscape for religious freedom in Algeria and, based on this analysis, offers practical and actionable recommendations to cultivate a society in which all Algerians are able to experience religious freedom in full and flourish.
Publication Date: June 2022
Suggested Citation: Middle East Action Team. Algeria Religious Freedom Landscape Report. Religious Freedom Institute, 2022.
---