Apache Stronghold v. United States
---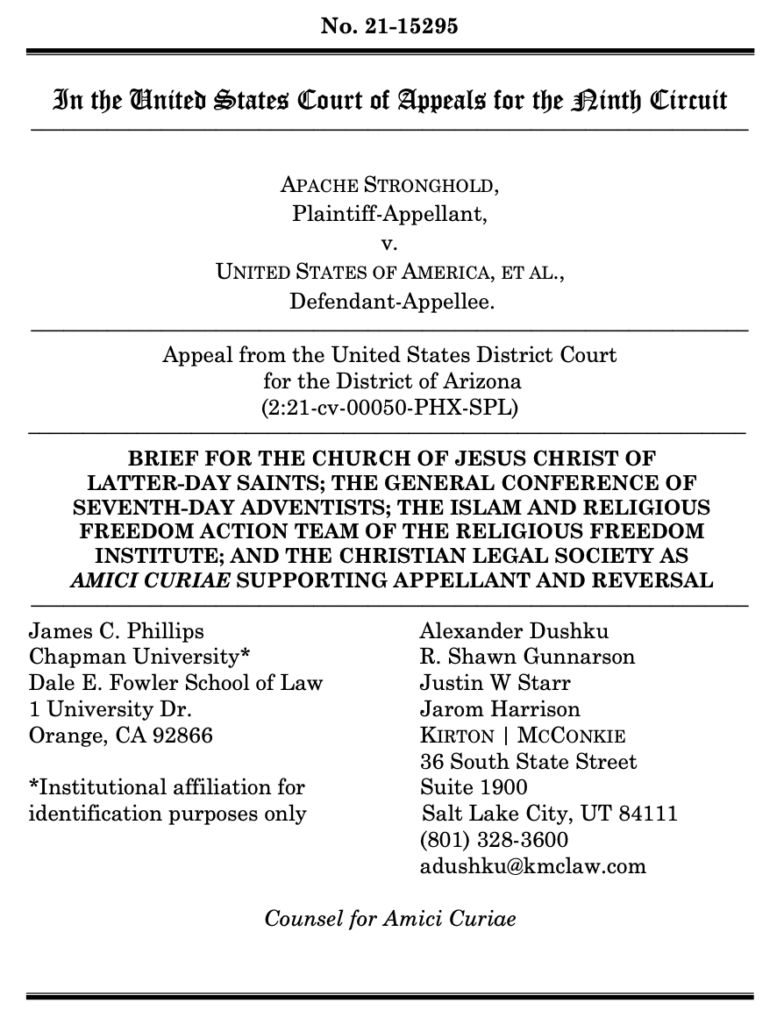 Summary of facts: In 2014, Congress ordered the transfer of an Apache worship site in Arizona to a multinational mining corporation seeking to turn the land into a copper mine. The Apache sued, arguing that the federal government's transfer of the land was a substantial burden on their religious exercise under the Religious Freedom Restoration Act (RFRA). A 3-judge panel of the US Court of Appeals for the Ninth Circuit ruled against the Apache, holding that the destruction of a sacred worship site does not constitute a "substantial burden" under its interpretation of RFRA. The court agreed to rehear the case in front of a full 11-judge court.
RFI position:The Supreme Court has repeatedly affirmed RFRA as a robust bulwark for religious liberty. Neither the text nor the intent of RFRA support the Ninth Circuit's radically cabined interpretation of the statute's "substantial burden" element. Demolishing a worship site is self-evidently a substantial burden on religious exercise and to hold otherwise is to gut the statute. Moreover, the administration's position that RFRA does not apply to any law passed subsequent to RFRA is untenable and would likewise gut the statute. The Ninth Circuit's decision should be reversed.
Read the amicus brief here.
---