Christian Healthcare Centers v. Nessel
---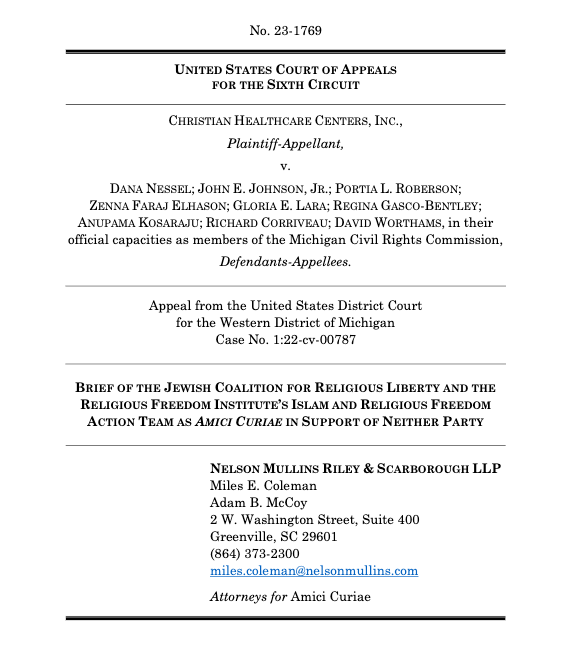 Summary of facts: Michigan's civil rights law, which state courts recently reinterpreted to include "sexual orientation and gender identity," now requires religious organizations like Christian Healthcare Centers (CHC) to hire people who do not share their faith, to prescribe cross-sex hormones to facilitate efforts to alter a patient's biological sex, and to use pronouns that do not accord with a person's biological sex. CHC sued in federal district court, alleging that these requirements violate its First Amendment religious rights and seeking a preliminary injunction to prevent enforcement of state law. The court denied the motion, and CHC appealed to the U.S. Court of Appeals for the Sixth Circuit.
RFI's position: The First Amendment to the U.S. Constitution prohibits states from interfering in the hiring practices of religious institutions, including organizations like CHC. This principle is reflected in the policies of both federal and state governments. The state's restriction of religious organizations' ability to make religiously informed personnel decisions would have an especially harmful effect on minority religious groups such as Jews and Muslims. The court should invalidate this aspect of Michigan law.
Read the amicus brief here.
---