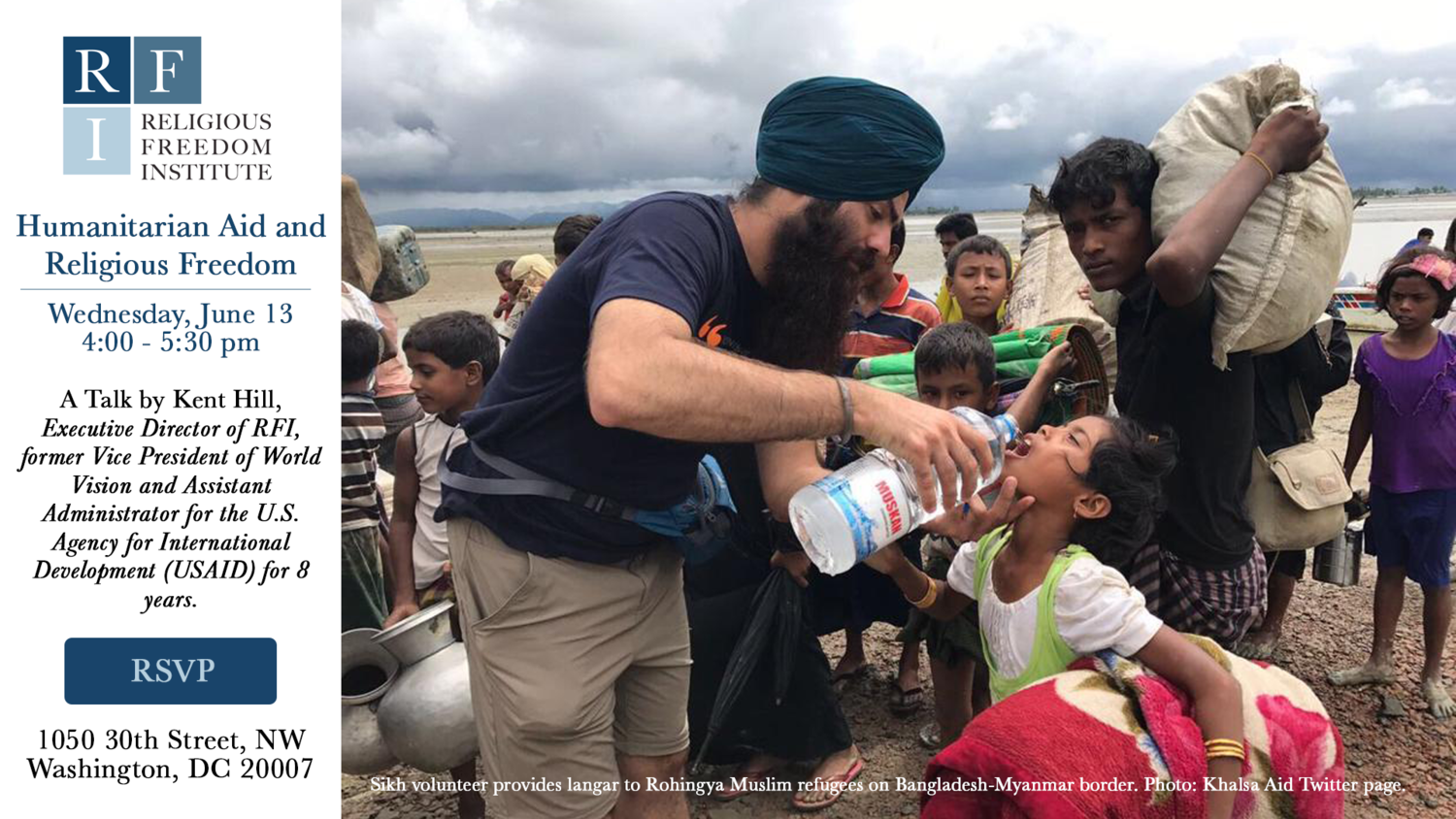 NextGen Summer Speaker Series: International Development / Humanitarian Aid and Religious Freedom
"Humanitarian Aid and Religious Freedom"
Kent Hill, Executive Director of the Religious Freedom Institute
How does religious freedom impact humanitarian aid in the United States and abroad? Learn from Dr. Kent Hill, the Executive Director of the Religious Freedom Institute. Dr. Hill joined the RFI after six years as Senior Vice President at World Vision, one of the largest faith-based relief and development organizations in the world. He also served for eight years as Assistant Administrator for the U.S. Agency for International Development (USAID), responsible for U.S. foreign assistance to Eastern Europe and the former Soviet Union, and, subsequently, all USAID health programs worldwide. Do not miss this excellent opportunity to network with other other young professionals and the Religious Freedom Institute team.
The 90-minute sessions will feature a 30-minute keynote discussion, followed by 30 minutes of Q/A, and a 30 minute session for open discussion and networking.
Light refreshments will be provided.
To learn more about this series, visit https://religiousfreedominstitute.org/2018summerseries