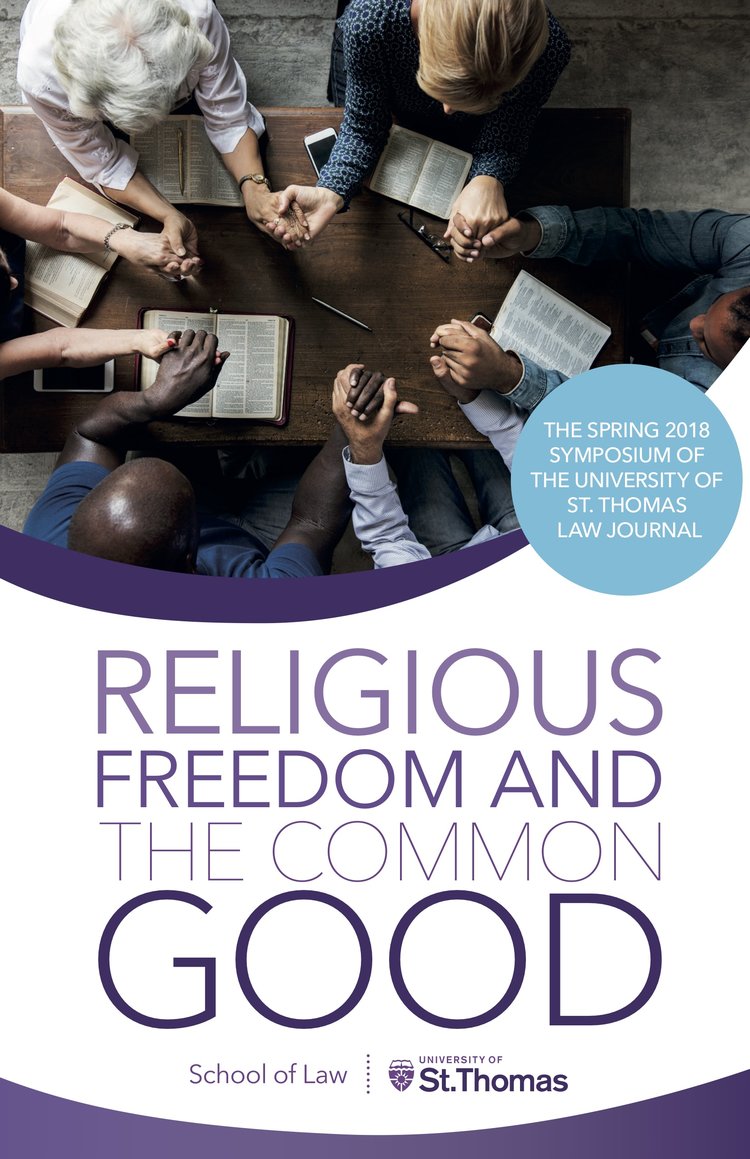 Religious Freedom and the Common Good: University of St. Thomas LawJournal Spring Symposium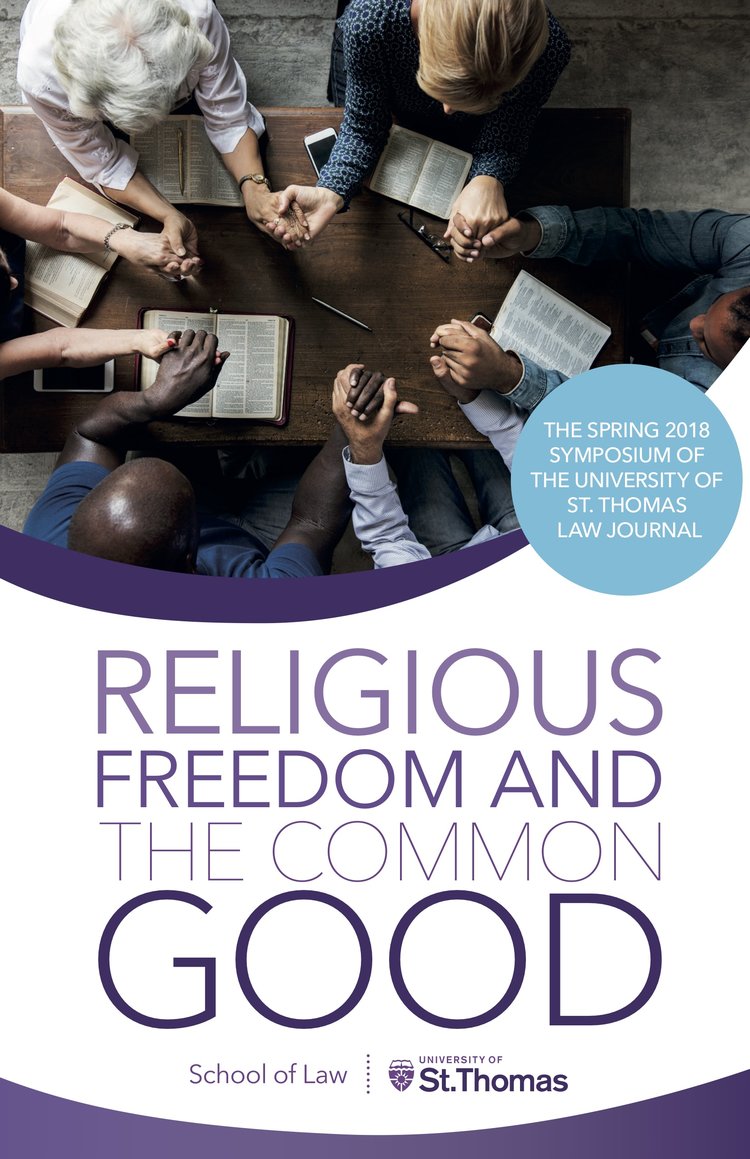 Challenges to religious freedom have become more prominent and intense in recent years, both in the U.S. and abroad. The conflicts involve both individuals and nonprofit religious organizations, of varying faiths, and laws on matters from nondiscrimination to healthcare to national security. Arguments over these questions typically treat religious freedom as a matter of personal individual autonomy. But religious freedom may have another important dimension: the common good. Indeed, in an era of increasing skepticism toward many religious-freedom claims, the defense of religious freedom may increasingly rely on showing that it preserves space for religious groups to benefit individuals and society.
Social scientists have done considerable research on the asserted contributions of religion and religious organizations for individual believers, for recipients of social services, and for society. But what are these contributions, and how well established are they? Moreover, what relationship do they have to religious freedom in the American tradition? Can religious freedom be justified in part based on its contributions to the common good, and how would such arguments affect the scope of religious freedom?
To address these questions, this conference brings leading social scientists together with a variety of legal scholars, advocates, and policy experts. Among the topics will be the contributions of religious organizations to social services, the founders' views of religion's societal effects, the benefits and risks of religious freedom for African-Americans, the role of religious freedom in countering terrorism, and the causes and consequences of religious-freedom restrictions in various nations.
For more information visit: https://www.stthomas.edu/law/events/20180323journalsymposium.html
This event is hosted by the University of St. Thomas Law School and cosponsored by the Baylor Institute for Studies of Religion; the University of St. Thomas Murphy Institute for Catholic Thought, Law, and Public Policy; and the Religious Freedom Institute.