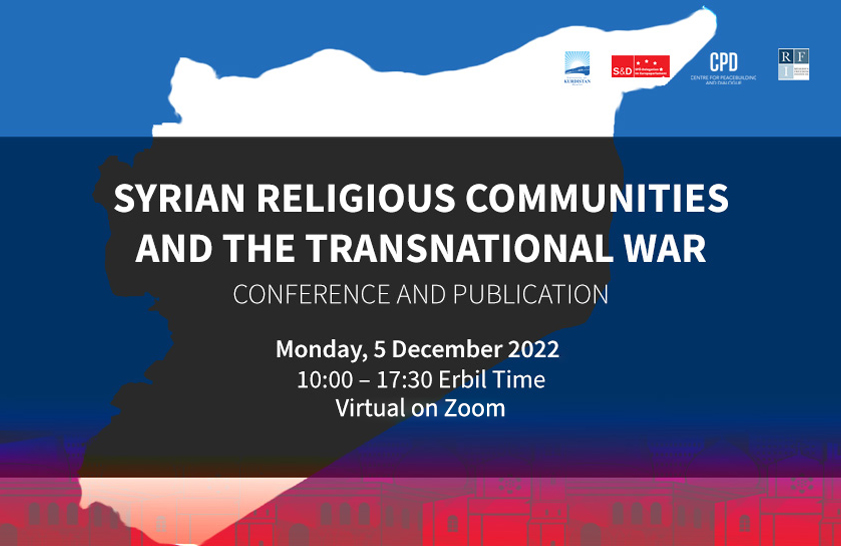 Syrian Religious Communities and the Transnational War
Overview:
This online conference will examine the experience of Syrian religious minorities since the Syrian Spring and Civil War of 2011, exploring their past and contemplating their future.
The future for Syrian religious minorities remains uncertain. The direct and indirect interference of neighboring countries and their proxies, as well as the remnants of active ISIS and other Islamist and Jihadist groups, are threats to religious minorities. Participants will discuss these issues, giving due attention to the ongoing Syrian dilemma and unrest.
The organizing committee also plans to publish a selection of papers as an edited book volume on "Syrian Religious Communities and the Transnational War since 2011."
Sponsors:
This conference is organized by the Center for Peacebuilding and Dialogue (CPD) at the University of Kurdistan Hewlêr (UKH), in collaboration with Socialists and Democrats Group (S&D) at the European Union Parliament, and the Religious Freedom Institute.
Learn more and register for the event here.