FORIS Policy Report | The Intersection of Blasphemy Laws & Institutional Religious Freedom: Egypt, Indonesia, Pakistan, and Turkey
---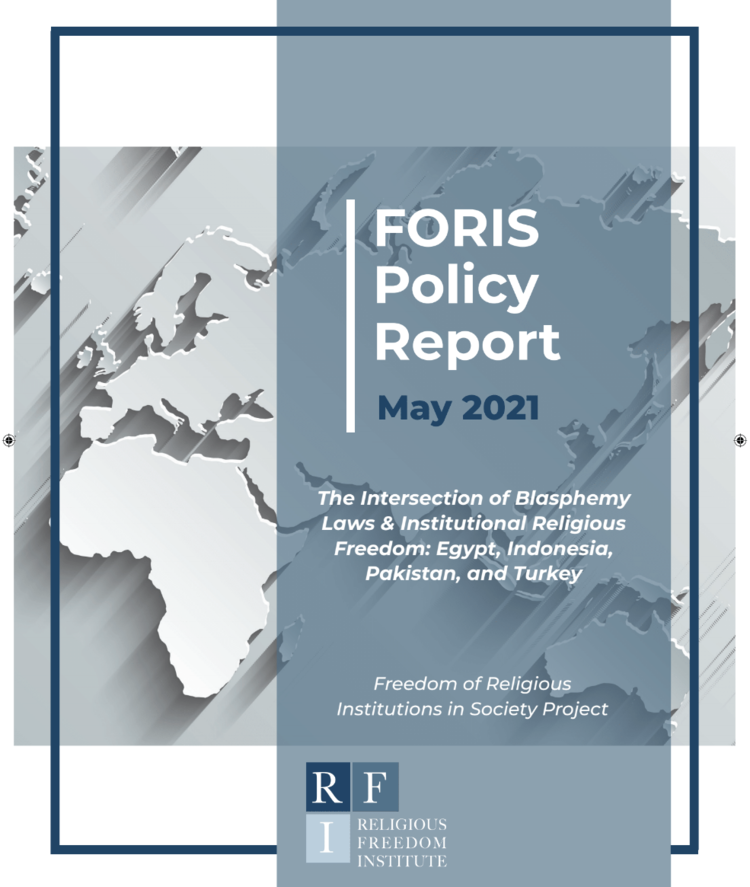 Title: The Intersection of Blasphemy Laws & Institutional Religious Freedom: Egypt, Indonesia, Pakistan, and Turkey
Authors: Ahmet Kuru, Robert Hefner, and Jeremy Barker
About: This policy report, made possible by funding from the John Templeton Foundation, highlights the destructive effects of blasphemy laws in the Muslim-majority countries of Egypt, Indonesia, Pakistan, and Turkey, particularly for religious institutions, and provides a policy framework for opposing them.
Blasphemy laws in these countries not only curtail the individual right to religious freedom but also undermine institutional religious freedom. They can be employed to restrict the ability of religious institutions in their self-definition, self-governance, and self-expression.
The authors urge policymakers to avoid passing blasphemy laws, suspend implementation of existing laws, and repeal existing laws. They also recommend that U.S. government officials working for religious freedom via American foreign policy endeavour to convince governments and international organizations to foster an international commitment to institutional religious freedom as a universal value and to uphold a global understanding that blasphemy laws contravene this universal value.
Blasphemy laws not only target individuals' religious freedom but also undermine certain institutions of disfavored religious groups that do not adhere to the religion that is given priority by a country's blasphemy laws. Based on these laws' tremendous potential for harm, any and all legitimate arguments against them must be courageously marshalled to oppose their enactment, minimize their implementation, and repeal them, as applicable.
Publication Date: May 2021
Recommended Citation: Kuru, Ahmet, Robert Hefner, and Jeremy Barker. "The Intersection of Blasphemy Laws & Institutional Religious Freedom: Egypt, Indonesia, Pakistan, and Turkey." Religious Freedom Institute, 2021.
---