FORIS Policy Report | Western Societies Need Proactive Policies to Protect Institutional Religious Freedom
---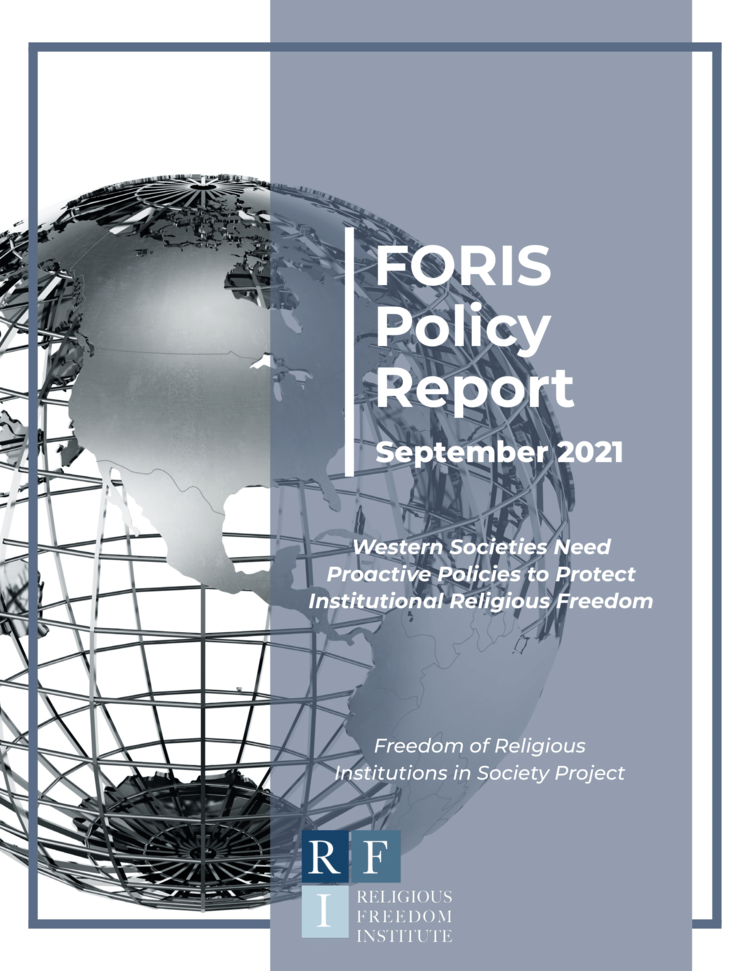 Title: Western Societies Need Proactive Policies to Protect Institutional Religious Freedom
Authors: Paul Marshall, Timothy Shah, Stanley Carlson-Thies, and Kathleen Brady
About: This policy report, made possible by funding from the John Templeton Foundation, highlights the various ways Western societies can preserve and promote institutional religious freedom. The last in a series of three reports published this year, it argues that sound institutional religious freedom policy should reflect a broad conception of what counts as religion and, therefore, as a religious institution. Religious freedom protections must extend to organizations that operate according to their religious beliefs and principles, which often encourage and even mandate these religious organizations to provide goods and services not only to their own members but also to society more broadly.
Institutional religious freedom requires proactive public policy, which respects and promotes the existence in society of a plurality of organizations acting in accordance with their fundamental convictions. The government should avoid mandating the practice of secularism or of any one belief system to the detriment of others. It should also protect groups with unpopular beliefs. The government's overarching policy objective in this area should be to minimize conflict and harm while maximizing the ability of persons and organizations to live consistently with their respective religions and philosophies.
As Western governments — and the report focuses mainly on the United States, United Kingdom, and Canada — continue to expand in their regulation of society, purportedly neutral, generally applicable rules will impose increasing burdens on religious institutions that dissent from the prevailing beliefs undergirding these rules. Proactive pluralistic policies, therefore, will be more important than ever in Western societies going forward. A firm commitment to institutional religious freedom should be a centerpiece of those policies.
Publication Date: September 2021
Recommended Citation: Marshall, Paul, Timothy Shah, Stanley Carlson-Thies, and Kathleen Brady. "Western Societies Need Proactive Policies to Protect Institutional Religious Freedom." Religious Freedom Institute, 2021.
---