RFI's Jeremy Barker Joins International Religious Freedom Forum 2022
---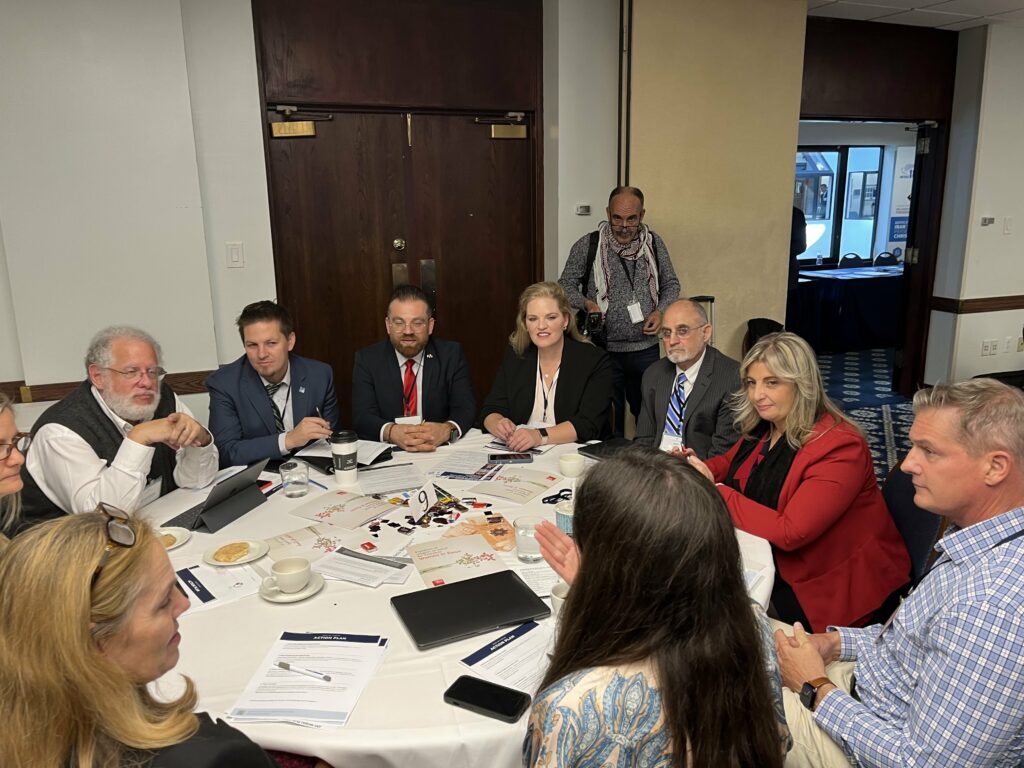 On October 27-28, a delegation of women leaders, distinguished guests, and media producers gathered at the National Press Club in Washington, DC for an International Religious Freedom Forum. 120 leaders from 10 countries discussed ways to advance religious freedom in Iran, Pakistan, and the Middle East.
Nearly 80% of people in the world today reside in countries with significant societal or governmental restrictions on religion, and these limits have been growing over the past few years. Even though progress is being made toward religious freedom worldwide, the Middle East and North Africa region experiences significant persecution, and victims are mainly minorities and women.
IRF Forum organizer and Executive Director of Empower Women Media, Shirin Taber, emphasized that "while there is great work underway for religious freedom worldwide, the Middle East has high rates of religious-based violence. Women and minorities suffer the most. The situation on the ground shows a strong need for an action plan involving multi-faith solutions."
During the 1979 Islamic Revolution, Taber's Iranian Muslim father and American Christian mother knew it would be too dangerous to live as a multi-faith family inside Iran's Islamic republic so they fled. Taber is grateful for the way her father provided freedom to her in matters of faith, and she now advocates for global religious freedom in the hopes that one of the most repressive nations in the world may change its course. Taber highlighted how religious freedom promotes peace, security, women's rights, and strong business economies and that women advocating for religious freedom in the media and on digital platforms is an important means of advancing it.
IRF Forum presenters included Nadine Maenza (IRF Secretariat), Katrina Lantos Swett (Lantos Foundation), Anila Ali (American Muslims and Multi-faith Women's Empowerment Council), Julia Bicknell (World Watch Monitor), Martine Miller (International Center for Religion and Diplomacy), Elizabeth Miller (Open Doors), Rachel Wolbers (Oversight Board), Jeremy Barker (Religious Freedom Institute), Dasha Tanner (Tanenbaum), Soraya Deen, Mariam Ibrahim, and others.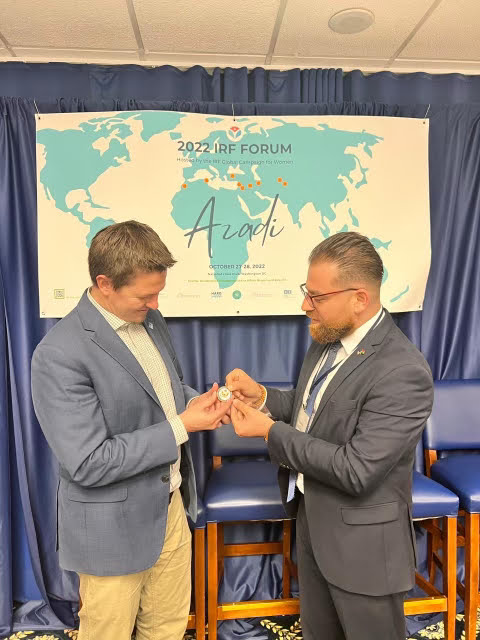 The organizers drew special attention to expanding the Iranian Freedom Movement on religious freedom and women's rights. Barker led a workshop on IRF Tactics and Strategies that highlighted the importance of adopting strategic approaches to influence target sectors.
President of the IRF Secretariat, Nadine Maenza, emphasized that in the Middle East and beyond, people should not aim merely to tolerate those with whom they have deep theological differences but rather should seek to extend respect to them. Societies that do this will have a more prosperous, peaceful future, she added.
Katrina Lantos Swett, President of the Lantos Foundation, stressed that women need freedom of religion, conscience, and belief to be empowered and that freedom of religious conscience needs women to help secure it.
In an effort to spread the benefits of religious freedom in Muslim societies, the IRF Forum held a film festival, provided valuable online resources, conducted strategic workshops, and demonstrated the "Live What You Believe" religious freedom training series.
During the training to enhance religious freedom, each working group produced an action plan for their nation, complete with deliverables including public relations plans, short films, podcasts, training sessions, TV broadcasts, and coalition-building exercises.
All participants were exposed to a variety of alternatives for advancing religious freedom and women's empowerment in the Middle East.
---