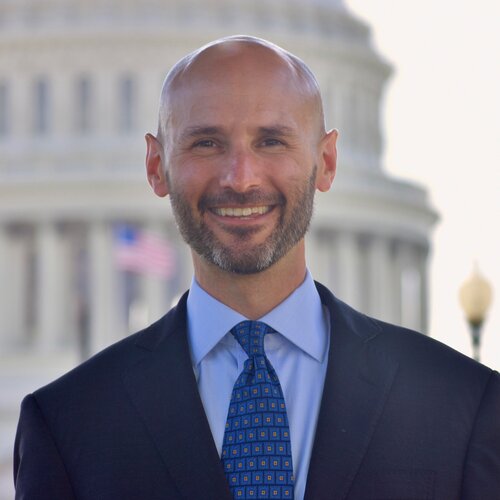 Director, North America Action Team and Senior Fellow, Public Policy
---
Nathaniel Hurd serves as the Director of the North America Action Team and Senior Fellow for Public Policy for the Religious Freedom Institute.
Prior to working at RFI, he worked as Senior Policy Advisor for the U.S. Commission on Security and Cooperation in Europe, also known as the U.S. Helsinki Commission. His work for the commission as a nonpartisan staffer focused on religious freedom–including in the United States-humanitarian crises, the Holy See, and the atrocity crimes of genocide, crimes against humanity, and war crimes. Hurd was lead staffer for bipartisan religious freedom legislation, most significantly the Iraq and Syria Genocide Relief and Accountability Act, for which he was instrumental in it becoming law. In addition to advising Senators and Representatives from both parties, he conceptualized and directed hearings, advocated for religious prisoners, monitored elections in Europe, and represented the United States with foreign government officials and parliamentarians, faith communities, journalists, and international institutions like the United Nations and World Bank.
Hurd also served as Senior Policy Advisor for Conflicts and Disasters at World Vision where he concentrated on humanitarian emergencies, counter-terrorism policy, civil-military relations, and U.S. foreign assistance. He held similar roles at the International Rescue Committee and Mercy Corps, leading policy response to humanitarian crises all over the world including Sudan, Iraq, Jordan, Lebanon, and Syria. He has interviewed and spent time overseas with many survivors of violence who were forced to flee from their homes and seek refuge in other countries as refugees or were internally displaced in their own.
Hurd holds a B.A. in international relations from Hamilton College and Master's of International Affairs from the School of International and Public Affairs at Columbia University. From 2009-2010 he was a seminarian for the Archdiocese of Washington, in priestly formation at Theological College, the national seminary of The Catholic University of America, before discerning out.