North American Mission Board of the Southern Baptist Convention Inc. v. McRaney
---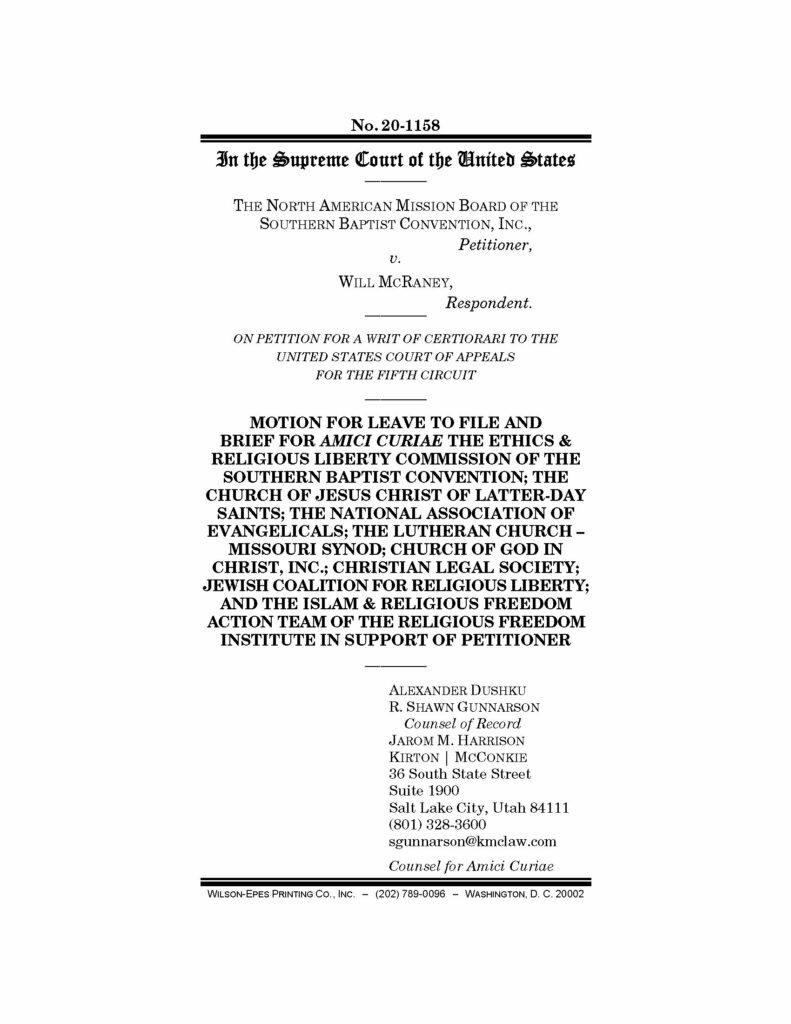 A minister sued his employer, a religious organization. The lower court rejected the argument that the church autonomy doctrine bars judicial review of suits for employment-related torts.
RFI Position: The First Amendment bars judicial review of truly ecclesiastical matters like ministerial employment and disputes over church policy and government.
Read the amicus brief here.
---