Path-Builders to Peace: The Role of Grassroots & Community-Based Efforts in Promoting Religious Freedom
---
2022 Cornerstone Series on Translating Diplomatic Engagement to On-the-Ground Improvements in Religious Freedom
The 2022 International Religious Freedom Summit, hosted in Washington, D.C., and the 2022 Ministerial to Advance Freedom of Religion or Belief, hosted by the United Kingdom, are among the most significant international events focused on advancing religious freedom globally. They bring together governments, religious leaders, survivors of persecution, advocates, and civil society organizations from around the world to grapple with religious freedom challenges and opportunities.
The events illustrate the role of robust diplomatic engagement—inclusive of state or government actors, civil society organizations, and individuals—in advancing religious freedom and associated rights in diverse countries and contexts. But how do we ensure engagement in diplomatic efforts like the Summit and Ministerial lead to practical and sustainable improvements in religious freedom for communities in participating countries?
This Cornerstone Forum series invites experts to reflect on their experiences in efforts to advance religious freedom globally, engage key stakeholders in the process, and safeguard against mere symbolic support for religious freedom to ensure this right is secure for everyone, everywhere.
To see other pieces in this series visit: Cornerstone Forum: Translating Diplomatic Engagement to On-the-Ground Improvements in Religious Freedom
---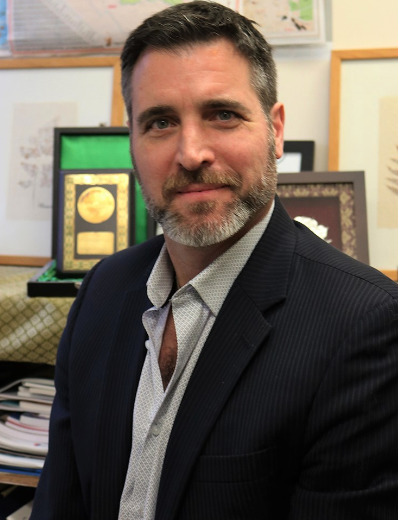 The International Center for Religion & Diplomacy's James Patton and Martine Miller reflect on the role of grassroots and community-based efforts to overcome conflict and promote religious freedom globally.
Can you describe the work of the International Center for Religion & Diplomacy (ICRD) and how you work within communities to overcome conflict?
James Patton (JP): The Center is a facilitation organization for conflict transformation. We are not a religious organization. We are made up of people of all faiths and none. But we enter conflict transformation at the point of religious identity. Religion can function to inspire people to very grotesque dehumanization and violence, or unexpected transcendence of histories of pain and hatred. We have four objectives: to remove religion as a driver of violence, to empower religious peacebuilders, to increase the capacity of peacebuilders, and to integrate these peacebuilding efforts into formal diplomatic and government efforts.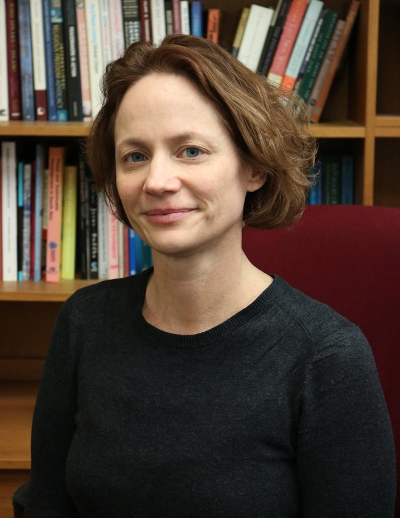 The Mennonite Peacebuilder John Paul Lederach's idea of a "middle-out" organization helps to illustrate our work. He reflects on social structures as a triangle, where the peak represents fewer people with greater power and the base of the triangle represents greater numbers of communities with less political, social or economic power. At ICRD, we seek to position ourselves in the middle of that triangle where we can reach across the base and connect people at the community level, but we also create a bridge from the base into spaces of greater power and influence, ultimately bringing together people who wouldn't otherwise have dialogue.
Martine Miller (MM): My professional background, for over 15-years directly in the field of mediation and overall conflict transformation, did not focus on or engage with religion. However, identity evolved as a central feature in a lot of the violent conflict contexts I was working in over the years. I progressively realized how important identity, particularly religion, is in regards to the way people engage. When religion is utilized as an identity marker in a conflict, it can be exploited as a deepening conflict fault line or as a means to promote social cohesion. Given the direction and use of this identity marker, religious and traditional changemakers can become key actors to promoting division or social cohesion within communities, countries and cross-regionally as we have seen in South and Southeast Asia, for example.
What role do grassroots and community initiatives play in efforts to overcome conflict on the basis of religion and promote pluralism or respect for religious freedom?
JP: Prejudices between communities with different identities can be very much amplified if people have little contact with folks from the 'other' community—especially if any contact they do have is adversarial. But if you can find common cause, common needs, and build common action across those identity groups, you begin to build empathy and connections across these identity divides utilizing shared interests, which re-humanizes the 'other' even before addressing the points of conflict.
MM: Religious actors, particularly women of faith, have worked across conflict fault lines and worked for social cohesion worldwide, yet oftentimes their efforts remain invisible. Women of faith proactively come together, break down lines of division, and often work together to mitigate violence, secure humanitarian access, health and education needs, and more to support each other. In Myanmar, for example, during the attacks against and forced displacement of the Rohingya and other civilians in Rakhine State, the Karen Women's Organization was the first to speak out against these attacks. They connected with the Rohingya experience, as ethnic and religious minorities experiencing violence and displacement in their country as well.
They said in a statement: "We have seen the devastation caused by this criminal military against our people for many years. In the past year we have continued to see them attack civilians in Shan and Kachin States who are now living in reprehensible conditions in Internally Displaced Camps.The reports of unspeakable human rights abuses continue as more than 300,000 Rohingya people are forced to flee for their lives even while they watch the torture and death of their friends and family. Other Rakhine state civilians are also being caught in the bloodshed and are being forced to flee due to the actions of the military. This is the story of our nightmares and must be stopped immediately."
This is one example of many where women of faith actors have come together to stand up for another group within their own country because they felt they were being repressed just as much as they had experienced themselves. And there are many more such examples across the world that we could reference.
Meanwhile, male religious actors, at times, can face more difficulties. In southern Thailand, for example, religious clergy have been assassinated for attempting to cross conflict lines. We've seen that, where male counterparts can be seen as conflictual in their efforts and a party to the conflict, female actors were able to maneuver across communities in dynamic ways.
From your experience, what motivates people to cross the "divides" of their communities in pursuit of peace?
MM: In Northern Ireland, we launched one of our central programs focused on analyzing and supporting the positive role of faith actors in peace processes. During the launching, an individual shared his life experience of losing his wife and father-in-law in a bomb blast in Belfast during The Troubles. He became a single father of a little one in a matter of minutes. With this life devastation, he sought to cross the conflict divides and try to understand the 'other.' I was so deeply touched by his sharing. When I heard his story, and being witness to others, I continuously asked myself what made him and others like him different from those who pick up arms? We all hope that we would engage with and protect others in times of possible violence and risk to ourselves and loved ones.
What inspires individuals to place themselves possibly in harm's way rather than know that they didn't protect someone? From what I've witnessed, some are able to connect with human empathy in ways that others really struggle to allow themselves to do in an insecure situation. Supporting these steps toward reflection and empathy with others is vital in our work at the community level in support of religious changemakers.
How do you encourage this empathy — or people on opposite sides of a conflict to recognize the human dignity and rights of others — practically in your work?
JP: People want to be heard. This is a really important part of the peacebuilding process. Violence is a kind of disempowerment. Someone's capacity to control their own existence is taken away. But that control can be regained to some degree through recognition: your histories, your thoughts, your feelings, your experiences being acknowledged by another person – even if there's disagreement over those histories. That does a lot to transform the conflict dynamics and open up the way to possible reconciliation.
MM: As a practical example, over the years, we have hosted a phased interfaith dialogue and capacity-building program bringing religious actors together from across South and Southeast Asia. These interfaith engagements offered many the opportunity to connect across divided identity lines – lines that some had not crossed in their lives. Among religious actors in Asia, there's a social hierarchy of respect. If you're a young person, you quietly respect the elders in the room. At the end of the first day of the engagement, a young Buddhist novice from Myanmar stood up and said, 'I have to apologize to my Muslim friends here. The reason I apologize is because as a young person, I would join together with other Buddhist friends and we would eat pork and throw the pork bones at the mosque in my community. I had never had the opportunity to meet a Muslim person before, and this is the first time I've met someone who is Muslim.' He shared regret of his actions and thankfulness for learning about and having Muslim colleagues he now called friends. Since then, he has traveled between Myanmar and Sri Lanka promoting interfaith dialogue and social cohesion.
For our Buddhist friend to stand up and share in this way was significant in this regional context. In later conversations with him, he attributed this pivot in his life to the opportunity to connect with others from different faith backgrounds that inspired him. In our work, we witness such amazing social breakthroughs frequently – when it's person-to-person evolving into friend-to-friend.
What challenges can grassroots movements face to their engagement in efforts to promote religious freedom and peace?
JP: In our work in North Africa, for example, we found that many Salafis feel marginalized because others fail to understand distinctions among them. Da'wa Salafis who might be more supportive of religious freedom or willing to work across identity divides in order to prevent extremism get lumped together with Jihadi Salafis who are supporting violent extremists. This has become a huge grievance. We may disagree with the vast majority of their social stances, but we agree on rejecting violence. And as we know, isolation and the lack of a voice or sense of belonging are significant factors in the dynamics that contribute to violent extremism. Government actors using this reductionist view of these groups are actually deepening the problem. There's a lot of nuance involved in understanding how to play a constructive role and not reinforce prejudices.
These non-violent Salafi leaders are key influencers. The young people we met in small mosques on the periphery of Tunis are not likely to hear about or accept important calls for tolerance like that of Sheikh Abdullah bin Bayyah and the Marrakesh Declaration, for example, but they will listen to their imam. You need to work with influencers in that context. If we exclude them, we're doing ourselves a disservice. We're losing a potential partner for stability, and also contributing to that person's sense of isolation that might even radicalize the very person who would have been an advocate and an ally.
In what ways can external or international organizations—like ICRD—contribute to grassroots efforts and initiatives?
JP: Two things are important. First, this is not an effort one person or organization can succeed at alone. You've got to invest in key partnerships to approach the entire conflict system—ideological issues, infrastructure, governance, livelihoods, and other local contextual issues all constitute part of the dynamics. If we don't approach a conflict in a broad and inclusive way from all angles, it's really difficult to achieve functional and sustainable transformation. Second, this work takes time. There are generational prejudices and grievances that people don't necessarily overcome quickly, and which can get reinforced over time. It's important to recognize that this is work that will rarely progress in a linear fashion from conflict to stability and be resolved. This is often cyclical work, pushing back against old and new prejudices and grievances, as human communities can frequently define themselves in opposition to others – particularly in religious spaces.
How can governments identify and support grassroots and community initiatives to meaningfully advance religious freedom and mitigate conflict?
JP: I think it's really important for governments to adopt a level of humility when they go into a community. Sometimes [government] programming is developed in advance and from a distance. You know, there's the strategic plan laid out over two years with certain benchmarks and objectives. And then they go into a community and the community says, "Okay, how is this relevant?" It's not sustainable and so it doesn't scale.
Governments can draw from local understanding and expressions of needs through community-based partnerships and a process that begins with asking good, basic questions to test assumptions. Why are people in conflict? Why is a group left out or excluded? What's going on at the local level that informs prejudice and exclusion, and how can we address that?
---
James Patton assumed the leadership of ICRD in 2017, upon the retirement of its founder, Dr. Douglas Johnston. He has conducted international development, conflict transformation and social reconciliation for over two decades in more than a dozen countries, building collaborative networks and programs with the entire range of social and political actors in complex conflict environments.
In his role as ICRD's President, James has served as a member of a number of collaborative efforts to advance the field of peacemaking, including: the U.S. Department of State's Working Group on Religion and Foreign Policy; the Council on Foreign Relations' Religion and Foreign Policy Working Group, and; the public-private partnership advancing national dialogue on reconciliation in Colombia, Reconcilación Colombia. He is a Senior Visiting Fellow at Brigham Young University's Wheatley Institution and the co-author, with Rev. David Steele, of the forthcoming (2018) U.S. Institute of Peace publication, Religion and Conflict Guides: Religion and Reconciliation. He is a Lifetime Member of the Council on Foreign Relations.
James holds a Master of Law and Diplomacy degree from The Fletcher School at Tufts University and a Master of Divinity degree from Harvard Divinity School. He has taught and lectured widely, and is fluent in Spanish, with practical experience in a number of other languages.
Martine Miller is a mediator and conflict transformation specialist with over 20 years of engaged experience—with communities, governments, regional bodies (i.e. EU, AU and ASEAN), UN agencies, a range of inter/national non-governmental organizations and academic institutions. Her work has engaged her directly in fluid war to post-war reconstruction and development contexts across 70 countries in Africa, Asia and the Pacific, West to East Europe and North and South America.
Ms. Miller derives her formal education linking practical mediation and conflict transformation knowledge and skills from a Masters in International Humanitarian and Human Rights Law, a Masters in Politics Post-war Reconstruction and Development, a dual Bachelors in Political Science and International Development, coupled with specialized Certifications in Asian and African Studies, Mediation/ Negotiation in War Contexts, Religion and Mediation, Conflict Transformation, etc., as well as engagement in Harvard University's Program on Negotiation and the International Committee for the Red Cross and Red Crescent (ICRC).
She is a guest lecturer at Georgetown, American University and a lecturer and program advisor to the Peace and Conflict Studies Center at Chulalongkorn University in Bangkok, Thailand.
---