RFI Announces Alan Sears as Recipient of 2022 Defender of Religious Freedom Award
---
May 27, 2022, Washington, D.C. – The Religious Freedom Institute (RFI) is delighted to announce Alan Sears as the recipient of this year's Defender of Religious Freedom Award. Sears served Alliance Defending Freedom (ADF) for almost 30 years as Founder, President, and Board member. He currently serves as the Executive Director of Kingdom Alliance Builders, where he focuses on mentoring new CEOs and faith ministry leaders to become successful in their own communities. Sears also led the development of the ADF Foundation to provide strategic long-term funding, and ADF International to advance religious freedom all over the world.
The Defender of Religious Freedom Award is given on the occasion of the RFI Annual Dinner to "a person who defends religious freedom for everyone, everywhere from within his or her faith tradition." Sears will accept this year's award at the Mayflower Hotel in Washington, D.C., on November 3, 2022. RFI is also pleased to announce that John Stonestreet, President of the Colson Center for Christian Worldview and an acclaimed author and speaker on faith and culture, will serve as our distinguished award presenter.
"Alan Sears has been a powerful, highly effective defender of religious freedom for everyone," said Tom Farr, President of RFI. "His work has equipped generations of young men and women to defend the God-given right of every human being, not only to believe, but to exercise religion as the American Founders intended – both in private and in the public life of the nation. Throughout his career, Alan has been a remarkable leader, a man of integrity, and a warrior whose weapons are faith and reason. His life has been dedicated to upholding human dignity and freedom. RFI is privileged to honor this great man."
Sears conceived of and created ADF's world-renowned Blackstone Legal Fellowship, a leadership training program for young Christian attorneys. Blackstone's more than 2,600 alumni have gone on to serve as judges and judicial clerks, as well as in senior roles at law firms, on Capitol Hill, and elsewhere in government. He also oversaw the development of the Center for Academic Freedom at ADF, which seeks to ensure freedom of speech and association for students and faculty on America's campuses.
The Center for Academic Freedom has won more than 430 legal cases against attacks on free speech and religious freedom on public universities and college campuses thus far.
Sears served in numerous positions during the Reagan and Bush administrations and as a federal prosecutor. He has testified before committees of the U.S. Congress, state legislatures, and the British Parliament, and has spoken to audiences throughout the world. He has assisted public officials in defending their citizens in Africa, Europe, Australia, and the Caribbean. He has spoken at the United Nations on issues of national sovereignty, religious liberty, and the sanctity of life. Alan with his wife, Paula, was invested in the Equestrian Order of St. Gregory the Great as Knight and Dame, the highest award given by the Holy See to laypersons.
To register for RFI's 2022 Defender of Religious Freedom Award Ceremony, click here.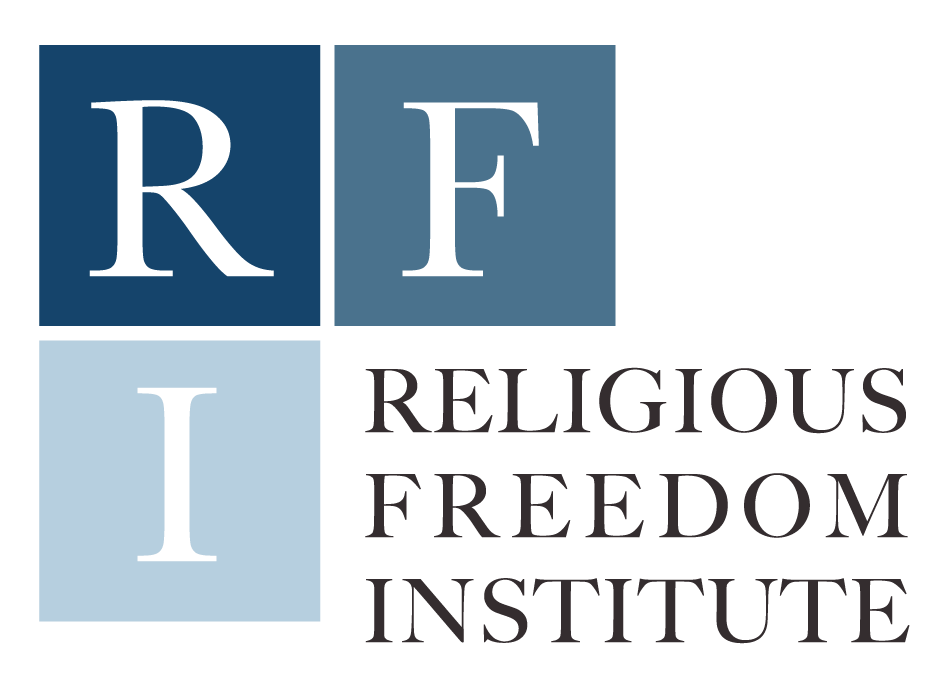 Media Contact:
Nathan Berkeley
media@religiousfreedominstitute.org
202-838-7734
www.rfi.org
@RFInstitute
---
The Religious Freedom Institute (RFI) works to secure religious freedom for everyone, everywhere. RFI is a non-profit, non-partisan organization based in Washington, D.C.
---