RFI Announces Carl Anderson as Its 2021 Defender of Religious Freedom Award Recipient
---
June 17, 2021, Washington, D.C. – The Religious Freedom Institute (RFI) is delighted to announce Carl A. Anderson as this year's recipient of RFI's Defender of Religious Freedom Award. Mr. Anderson served for 20 years as Supreme Knight of the Knights of Columbus, the world's largest Catholic fraternal organization. He has led critically important initiatives to aid persecuted Christians all over the world.
The Defender of Religious Freedom Award is given on the occasion of the RFI Annual Dinner to a person who defends religious freedom for everyone, everywhere from within his or her religious tradition. This year's award will be given at the Hay-Adams Hotel in Washington, D.C. on November 13, 2021. RFI is also pleased to announce that Kristen K. Waggoner, General Counsel of Alliance Defending Freedom, who successfully defended Christian owner of Masterpiece Cakeshop Jack Philips before the Supreme Court, will serve as our distinguished award presenter.
"Carl Anderson is an extraordinary Catholic leader," said Tom Farr, President of RFI. "Under his stewardship, the Knights of Columbus has become one of America's largest and most effective religious organizations. It has lived its constitutional right of free exercise by molding its members in virtue, by caring for the poor, the sick, and the dying of all faiths and of none, and in conveying the values of Catholicism to the larger culture. The Knights of Columbus is a blueprint for what the Founders had in mind when they guaranteed in our First Amendment the right of religious free exercise for all Americans. We are honored to recognize Carl Anderson, and the Knights, for their service to this blessed nation, and to the world."
Mr. Anderson served in the White House of President Ronald Reagan, after which he served for a decade on the U.S. Commission on Civil Rights. In 1988, he became the founding vice president and first dean of the Pontifical John Paul II Institute for Studies on Marriage and Family, a graduate school of theology in Washington, D.C. He has served as a consultant to numerous committees of the United States Conference of Catholic Bishops, including the committees on Religious Liberty and Against Racism. He has also served on six Vatican boards or panels by appointment of Pope John Paul II, Pope Benedict XVI, and Pope Francis.
Under Mr. Anderson's leadership, the Knights of Columbus created the Saint John Paul II National Shrine in Washington, D.C., and launched the Christian Refugee Relief Fund, which has raised more than $30 million dollars for persecuted Christians in the Middle East. Mr. Anderson's advocacy, and that of the Knights, were instrumental to Congress and the U.S. State Department officially recognizing ISIS's persecution of Christians and other religious minorities in the Middle East as "genocide." A New York Times bestselling author, his latest book is These Liberties We Hold Sacred: Essays on Faith and Citizenship in the 21st Century.
Mr. Anderson has provided a profoundly important model of leadership for faithful people who seek to practice their religion freely, with love and integrity, in modern society. He has consistently challenged people to take up the cause of religious liberty for everyone. He and the Knights have witnessed to secularists and skeptics the value to them, and to all our citizens, of religion in American public life.
To register for the 2021 RFI Defender of Religious Freedom Award Annual Dinner, click here.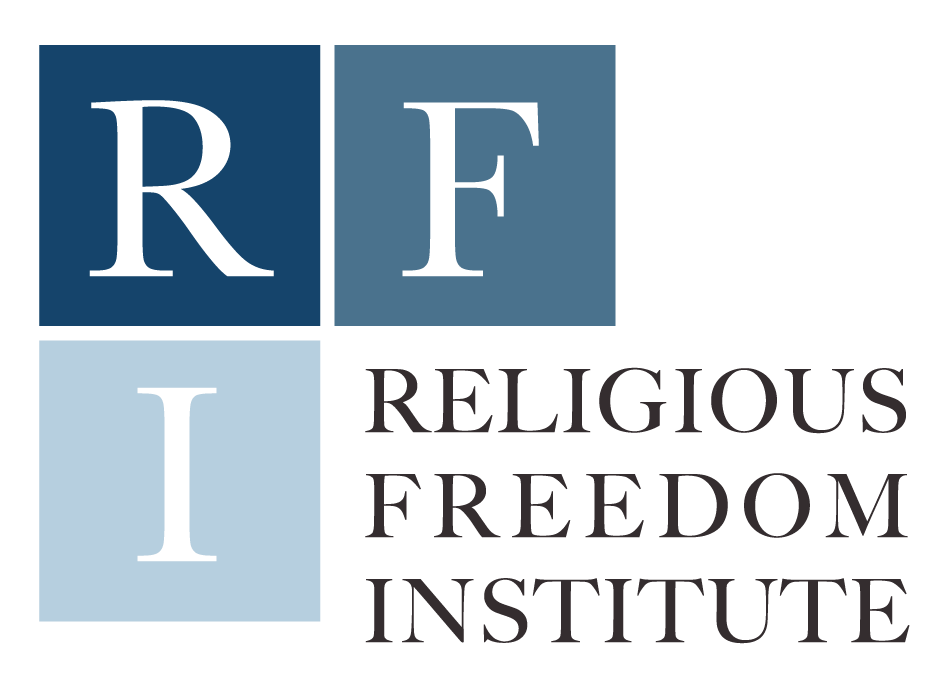 Media Contact:
Nathan Berkeley
media@religiousfreedominstitute.org
202-838-7734
www.rfi.org
@RFInstitute
---
The Religious Freedom Institute (RFI) works to secure religious freedom for everyone, everywhere. RFI is a non-profit, non-partisan organization based in Washington, D.C.
---