RFI Applauds U.S. Supreme Court Decision to Strike Down Montana Blaine Amendment
---
July 2, 2020, Washington, D.C. – The Religious Freedom Institute (RFI) applauds the U.S. Supreme Court's momentous decision on Tuesday in Espinoza v. Montana Department of Revenue.
The five-member majority—Chief Justice John Roberts and Associate Justices Samuel Alito, Neil Gorsuch, Clarence Thomas, and Brett Kavanaugh—held that the "application of [Montana's] no-aid provision discriminated against religious schools and the families whose children attend or hope to attend them in violation of the Free Exercise Clause of the Federal Constitution."
This case involved a Montana state tax-credit program intended to create private scholarships that would help students wanting to attend private schools. The Montana Supreme Court invalidated the scholarship program on the basis that it violated the state's no-aid provision—i.e., its Blaine Amendment—which prohibits all direct or indirect funding to schools "controlled in whole or in part by any church, sect, or denomination."
The question before the Court in this case was "whether the Free Exercise Clause precluded the Montana Supreme Court from applying Montana's no-aid provision to bar religious schools from the scholarship program." The majority looked, in part, to the 2017 Trinity Lutheran case to address this question. In that case the Court held that "The Free Exercise Clause 'protects religious observers against unequal treatment' and against 'laws that impose special disabilities on the basis of religious status.'" As Trinity Lutheran shows, this protection applies to individual and institutional religious freedom.
"Free exercise equality, so fundamental to the American tradition, secures the right of religious Americans to speak and act, individually and through institutions, on a basis equal to all others, said Thomas F. Farr, President of RFI.
The Blaine Amendments have for decades denied free exercise equality for countless religious families and schools, and the Espinoza decision lays the groundwork for finally putting an end to them. While this decision is immensely important, Supreme Court victories will not be enough to deal with the many other forms of anti-religious bigotry that are becoming more prominent in American public life today. Resolving these deeper issues will require a cultural shift that fosters renewed appreciation for religion and religious freedom as essential to individual and social flourishing.
The Blaine Amendments, which nearly 40 states still have in place, originate in the late 19th century. Congressman James G. Blaine tried to pass an amendment to the U.S. Constitution reflecting the sentiments of what President Ulysses S. Grant proposed in 1875 when he called for banning "sectarian" schools from receiving public funding. While the amendment was blocked, many states went on to enact their own laws modeled after it. Anti-Catholic bigotry of that era is widely understood to have motivated these efforts. Montana's Blaine Amendment came from the same mold.
The Rev. Dr. Andrew P.W. Bennett, Director of RFI's North America Action Team, who issued an open letter on this case, said, "Everyone should welcome the sound reasoning of this decision and its potential, far-reaching effects. The Blaine Amendments are troubling remnants of anti-Catholic and anti-religious bigotry that have no place in American law and society."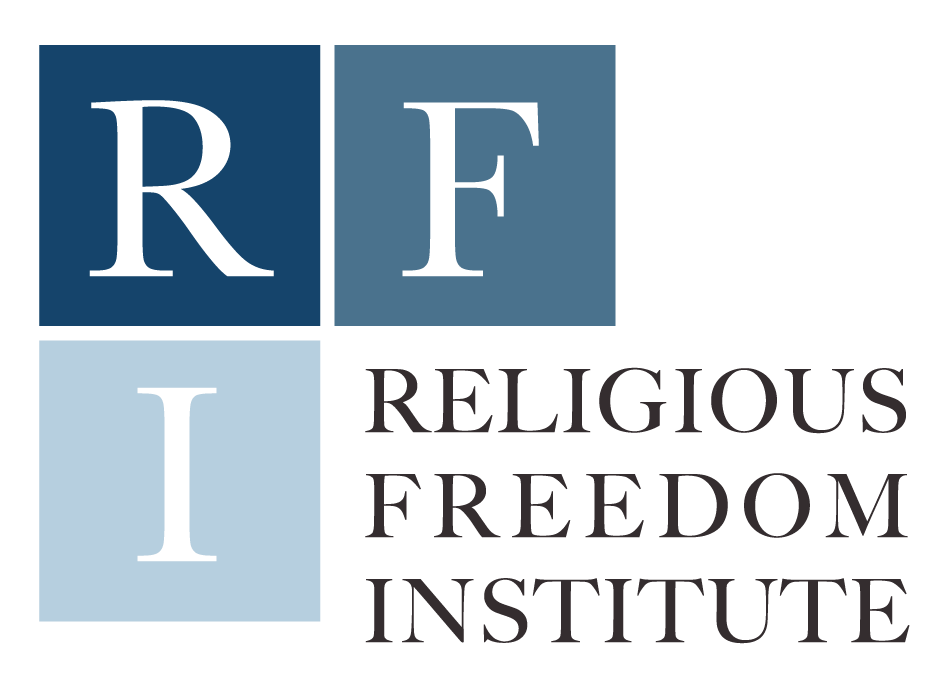 Media Contact:
Nathan Berkeley
media@religiousfreedominstitute.org
202-838-7734
www.rfi.org
@RFInstitute
---
The Religious Freedom Institute (RFI) works to secure religious freedom for everyone, everywhere. RFI is a non-profit, non-partisan organization based in Washington, D.C.
---