RFI Celebrates the Freedom of 63 Chinese Christians
---
April 13, 2023, Washington, D.C. – The Religious Freedom Institute (RFI) celebrates the newly won freedom of 63 Chinese Christians, who have now been resettled in the United States out of the reach of the increasingly repressive Chinese government. Formally named Shenzhen Holy Reformed Church, this congregation's pursuit of freedom in America has led to their unofficial designation as the "Mayflower Church."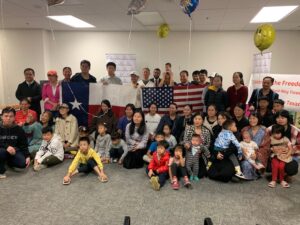 "What a privilege it was to welcome the Mayflower Church to the United States and to Texas on Good Friday. Never again will these Christians need to wake up in fear of being imprisoned for gathering to worship. Never again will they wake in fear of being separated from their children or spouse. Never again will they wake in fear of being persecuted for proclaiming their faith in Jesus Christ," said David Trimble, RFI Vice President for Public Policy and Education.
In 2019, the congregation fled the southern Chinese city of Shenzhen after experiencing increased government persecution. They first went to the South Korean island of Jeju, and then last year continued on to Thailand in hope of finding a safe haven until their resettlement efforts could proceed through diplomatic channels at the U.N. and U.S. Department of State.
In March 2023, Thai authorities arrested them for alleged immigration violations and confiscated their travel documents. After continued pressure from the Chinese government, Thai authorities imprisoned them, hauled them before a court in Thailand, forced them to pay fines, and threatened deportation to China, which would subject them to torture, exile to work camps, and possibly death.
Upon learning of the plight of the Mayflower Church, RFI joined a small group of partners to raise awareness and urge U.S. government action to secure their resettlement in the United States before it was too late.
The coalition worked with key congressional leaders – particularly Congressman Michael McCaul (TX-10), Chairman of the House Foreign Affairs Committee, and the U.S. Commission on International Religious Freedom – to prompt officials in the State Department to engage their Thai counterparts on the release of the congregation. In response to the escalating crisis and daily threat of their deportation to China, the State Department took swift action, and Thai officials responded favorably.
On the night of April 5, the Mayflower Church left Thailand and arrived safely in Dallas, Texas, where they were welcomed by a small team, including Trimble and U.S. Ambassador at Large for International Religious Freedom Rashad Hussain. These refugees will now be resettled into homes supported by a group of churches in Tyler, Texas.
Four months ago, the Mayflower Church was stranded, with little chance of permanently escaping Chinese persecution. Today, their future looks entirely different.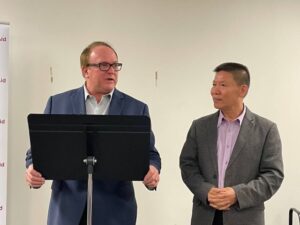 "These Christians fled from the tyranny of communist China where they were systematically denied the freedom to exercise their Christian faith. They saw in America a country founded to protect that fundamental human right. They had already found freedom through their faith. Today, they are enjoying political freedom for the first time in their lives," Trimble added. 
---
The Religious Freedom Institute (RFI) works to secure religious freedom for everyone, everywhere. RFI is a non-profit, non-partisan organization based in Washington, D.C.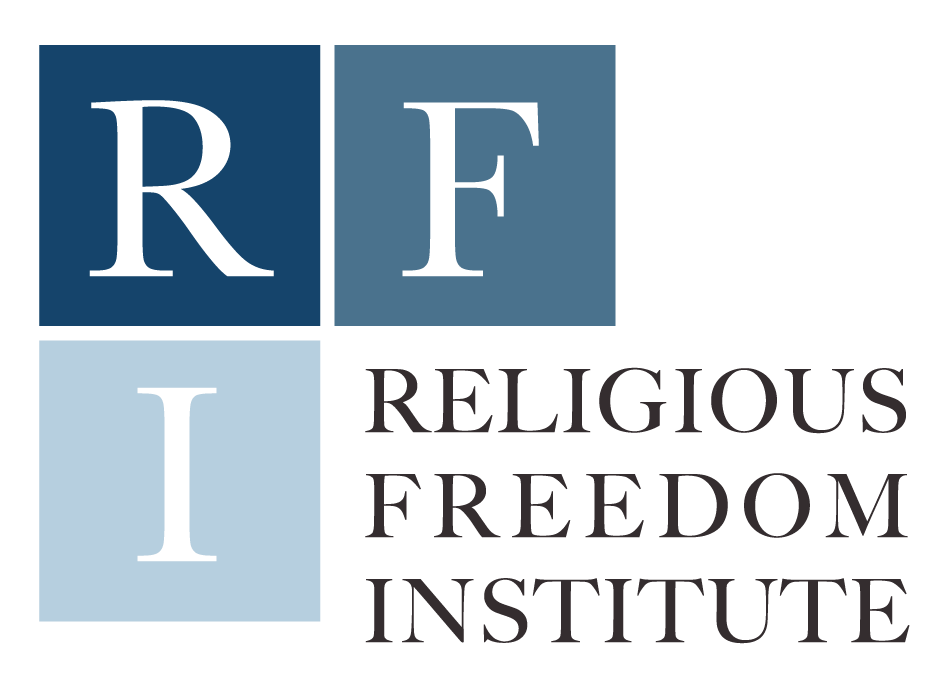 Media Contact: Nathan Berkeley
media@religiousfreedominstitute.org
202-838-7734
www.rfi.org
@RFInstitute
---