RFI Honors Outgoing President Tom Farr, Announces Eric Patterson as Successor
---
January 24, 2023, Washington, D.C. – The Religious Freedom Institute (RFI) today announces that RFI co-founder and President Tom Farr will take the title of President Emeritus after six years of distinguished leadership at RFI. Eric Patterson, who has served the organization as Executive Vice President since 2019, will now serve as RFI President.
"There has been no greater friend to those persecuted for their faith around the globe than Tom Farr," said Rep. Chris Smith (R-NJ). "Tom has testified numerous times before Congress and always came prepared with timely and actionable suggestions which soon found their way into legislation, including the Frank Wolf International Religious Freedom Act. It is good to know that he will remain an active voice at RFI as President Emeritus, and I look forward to once again inviting him as an expert witness in the 118th Congress."
"Tom Farr has been a pioneer in the religious freedom field, said Sam Brownback, who served as the U.S. Ambassador at Large for International Religious Freedom from 2018 to 2021. "He has built RFI into a global leader on religious freedom. Eric Patterson will do a fabulous job in continuing and growing this critical human rights work. Tom is a dear friend who I've appreciated for his friendship and guidance over the years."
"It is hard to overstate the impact Tom Farr has had on the religious freedom movement, especially with the founding of the Religious Freedom Institute, which I have relied upon heavily while at USCIRF and now at the IRF Secretariat," said Nadine Maenza, President of the International Religious Freedom Secretariat. "I have long admired Eric Patterson's work and am encouraged to see him taking over as RFI President. I look forward to our continued collaboration!"
"The driving force behind the meteoric rise of RFI is the brilliance, passion, and leadership of Tom Farr," said Byron Johnson, RFI co-founder and Distinguished Professor of the Social Sciences at Baylor University. "To state the obvious, there is no better champion or articulate voice on religious freedom than Farr. Though his title is now changing to President Emeritus, there are a number of reasons to celebrate. Most importantly, Farr will continue to work in this space. Another reason to celebrate is the announcement that Farr is handing the baton to Eric Patterson, his longtime colleague and friend. Patterson has helped to lead RFI for more than three years and brings a wealth of experience and leadership to this new role. The big takeaway here is that the important cause of religious freedom and the key role of RFI in fostering a global religious freedom movement will be stronger than ever."
"Eric Patterson is a splendid choice to become the next president of RFI," said Kent Hill, RFI co-founder and its first Executive Director. "He is exceptionally qualified and experienced and has worked with Tom Farr for a number of years. A winsome communicator, agile thinker, and deeply committed man of faith, Eric is one of the very few people who could step into the shoes of Tom Farr — one of the most gifted and visionary experts on religious freedom anywhere in the world. Thanks to Tom's grit and vision, the way is clear for Eric's special talents and abilities to take RFI to the next level. Now more than ever, RFI must boldly step out in leadership in the struggle for religious liberty — a key component of a prosperous and free society."
In 2011, Farr, in partnership with Hill, launched the Religious Freedom Project, a research-based initiative based in Georgetown University's Berkley Center for Religion, Peace and World Affairs, to examine the meaning and value of religious freedom. After several years of successful scholarship, Farr — along with Hill, Johnson, and Timothy Shah — established RFI to take their vast research, expertise, and experience and "put it on the ground" to advance religious freedom in the United States and countries around the world.
Throughout his tenure, Farr set the course for RFI's vision of religious freedom, rooting it in the American Founders' understanding of religious free exercise and the fundamental principle of human dignity, so central to the Catholic faith to which Farr has devoted his life. Farr's intellectual leadership was grounded in his extensive public service, including over two decades at the U.S. Department of State, culminating in serving as the founding director of the Office of International Religious Freedom.
Farr has championed religious freedom as both necessary for respecting human dignity and generating good things in society for everyone, including a more virtuous citizenry, strong limits on government, increased economic thriving, and greater social and political harmony. These complementary arguments for religious freedom will continue to shape RFI's work in the years ahead.
"As RFI transitions to the next stage of its leadership, I would like to thank Tom Farr for his outstanding leadership in championing religious freedom for all. As President of RFI, Tom's commitment and visionary leadership have made a real difference to people's lives around the world, said Rehman Chishti, MP, who served as the U.K. Prime Minister's Special Envoy for Freedom of Religion or Belief from 2019 to 2020.
"I also congratulate Eric Patterson as the incoming President, having served brilliantly as the senior VP at RFI. Having worked with Eric as a past senior fellow at RFI, I know his knowledge, commitment, and excellent leadership skills will continue the outstanding work of RFI, and address the many challenges people face around the world in being able to practice their faith. As the former U.K. PM Special Envoy on International Religious Freedom, I saw first-hand the excellent research that RFI did. This in my view immensely benefited policymakers and those in government to help them address religious persecution around the world, providing practical solutions and better understanding of the various complex range of issues," Chishti continued.
"The work of RFI is so critical right now, maybe more than ever," said John Stonestreet, President of the Colson Center for Christian Worldview. "Tom Farr's leadership and vision have been exemplary, and I can't think of anyone better to lead it into this next chapter than Eric Patterson."
"I'm thrilled to see my good friend, Eric Patterson, become President of RFI. Eric exemplifies the qualities we need in leaders in Washington who are championing our most sacred freedoms — a sincere and deep faith, thoughtfulness, humility, integrity, and excellence in all he does," said Tina Ramirez, Founder and President of Hardwired Global. "Having worked with Eric for two decades, I've seen his personal understanding of and empathy for the suffering of others, observed him uplift women to greater leadership, and watched him lovingly challenge others to consider different perspectives while remaining unwavering in his convictions. I can think of no one better than Eric to lead RFI into its next season and look forward to working with him."
Patterson has served at RFI since 2019 and previously served as Dean of the School of Government at Regent University. He has worked at the U.S. Department of State, as a White House Fellow, and served over 20 years in the Air National Guard.
---
The Religious Freedom Institute (RFI) works to secure religious freedom for everyone, everywhere. RFI is a non-profit, non-partisan organization based in Washington, D.C.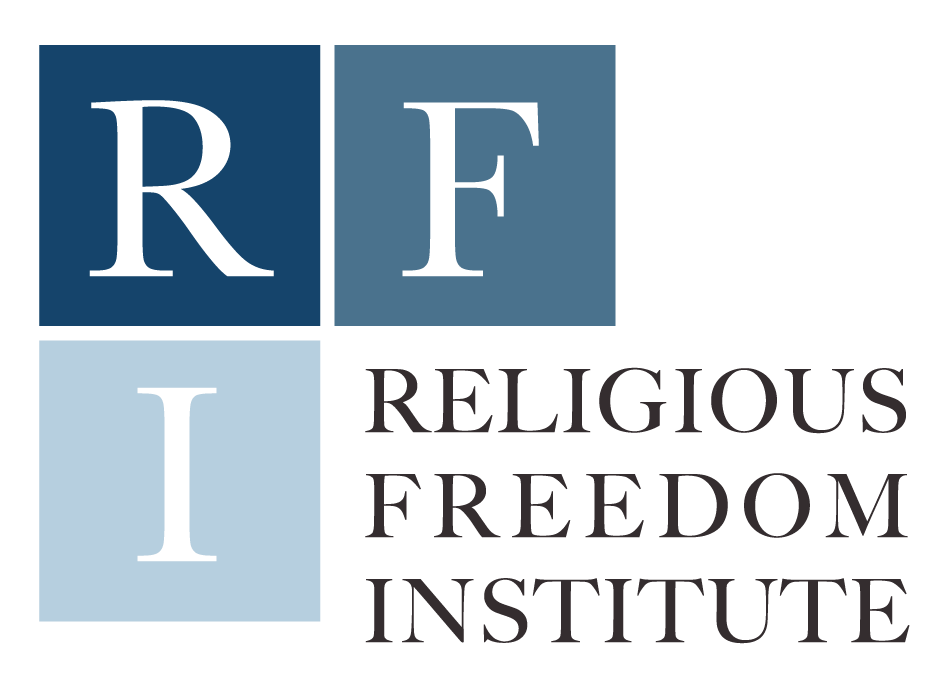 Media Contact: Nathan Berkeley
media@religiousfreedominstitute.org
202-838-7734
www.rfi.org
@RFInstitute
---