RFI Hosts Launch Event for Policy Institute Defending Catholic Health Care Providers
---
The Religious Freedom Institute (RFI) was delighted to welcome members of the Catholic Health Care Leadership Alliance (CHCLA) to its office last week for the launch of CHCLA's Institute for Public Policy and Advocacy. Andrew Kubick, Deputy Director of RFI's National Center for Religious Freedom Education, opened the event by saying:
The Religious Freedom Institute works tirelessly to advance religious freedom for everyone, everywhere. And this inalienable right to religious freedom is not limited to just belief. Rather, religious freedom properly understood acknowledges man's God-given right to express outwardly that which he embraces inwardly. The expression of man's deeply held religious convictions is fundamental to his individual flourishing as well as to the flourishing of the society of which he is a part. This expression has a rightful place in economic enterprise, in politics, in law, and yes, in health care.

That is what drives the Religious Freedom Institute, in our Medical Conscience Rights Initiative and in the partnerships with individuals and groups who share the same values: values that uphold the intrinsic dignity of the human person, values that recognize the two-fold purpose of medicine is to provide life-affirming care and to do no harm, and values that demand health care professionals be permitted to practice their art according to the dictates of a well-formed conscience.

RFI is delighted to welcome the Catholic Health Care Leadership Alliance here today, because its board and its members share those same values.
Watch the full launch event video: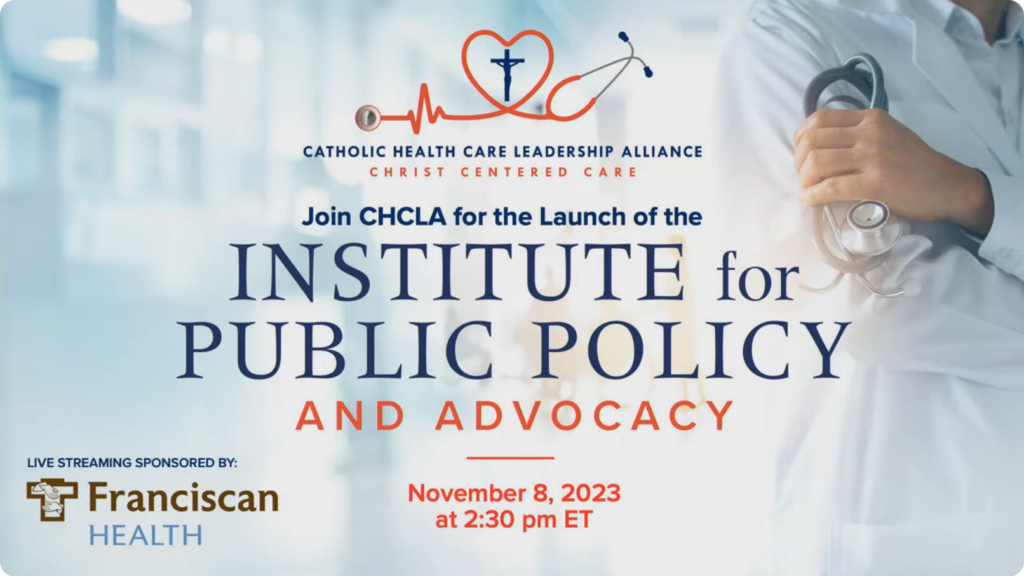 ---