RFI President Presents Agenda for Action Against Violent Persecution at "9th World Congress"
---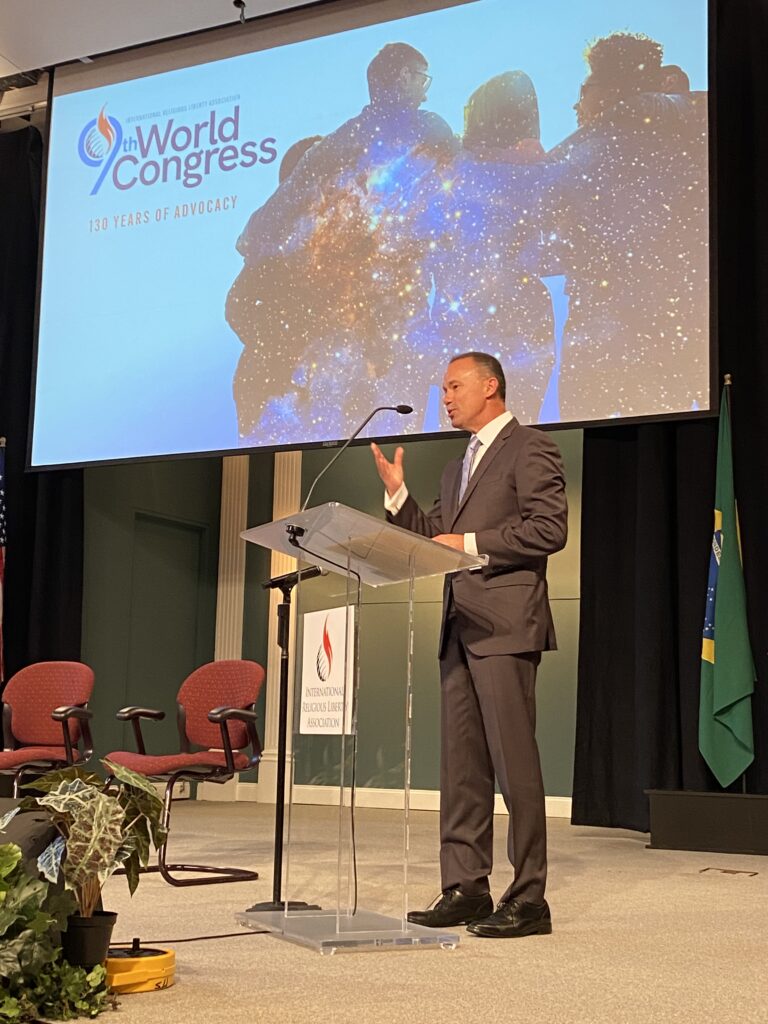 While speaking today at the 9th World Congress of the The International Religious Liberty Association (IRLA), RFI President Eric Patterson called for decisive action to protect those vulnerable to religious persecution around the world. Held every five years, the World Congress is intended to "bring together academics, practitioners and activists in the religious liberty cause."
Patterson's session was titled, "Commemorating Victims by Advancing Religious Freedom Today: An Agenda for Action." He also took this opportunity to mark the United Nations' International Day Commemorating the Victims of Acts of Violence Based on Religion or Belief, observed today and each year on August 22.
Pointing to instances of religious persecution in China, Russia, Nigeria, Cuba, Nicaragua, Venezuela, and elsewhere, Patterson emphasized that:
In every one of the cases that I have mentioned, there are victims of violence based on religion or belief. Although we often don't know their names, they are not nameless. They were the children of parents. They were someone's friend or sibling. They were real people with real hopes and dreams.
Patterson then stressed the urgent need for governments, NGOs, religious communities, and others to act on behalf of the persecuted. He outlined measures key actors in each sector can take to address religious freedom violations, for example, in the areas of: investment in alternative communications and financial platforms, pledges of concrete action by governments participating in the annual International Ministerial Conference on Freedom of Religion or Belief, and regional religious freedom events that connect diaspora communities with their neighbors and relevant government agencies.
Read Patterson's remarks here.
After he spoke, Patterson joined a question and answer session with Bill Knott, Deputy Secretary-General of the IRLA, and Sam Brownback, Co-President of the International Religious Freedom Summit and former U.S. Ambassador-at-Large for International Religious Freedom.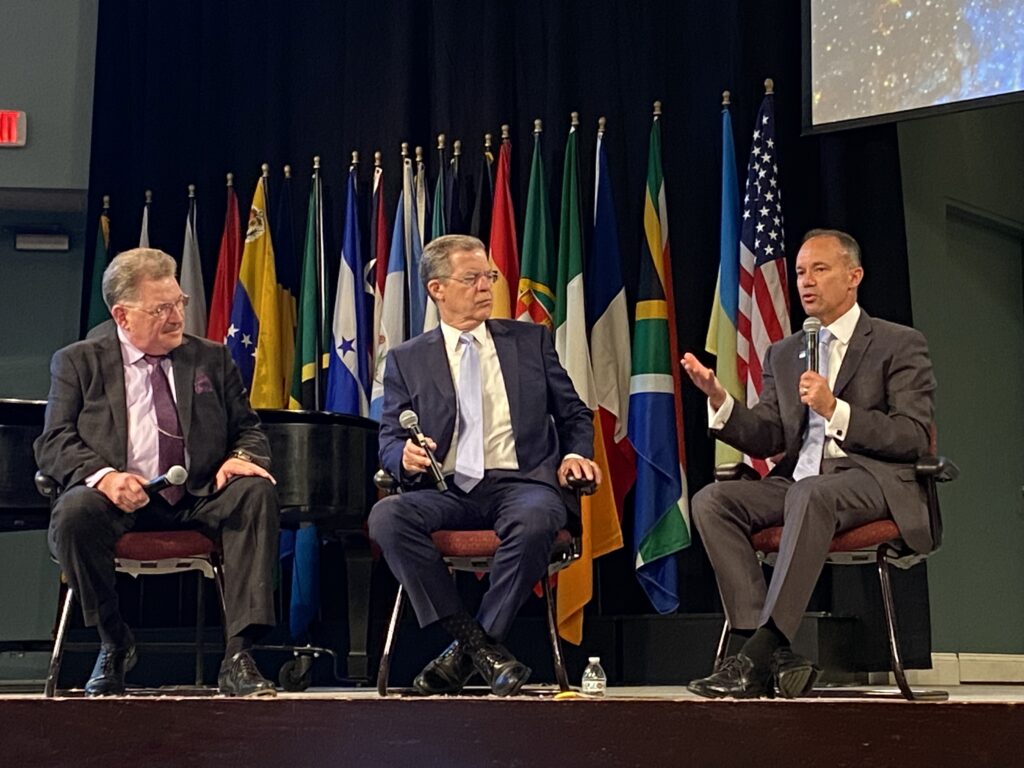 ---