RFI President Testifies Before House Oversight Committee on U.S. Responses to Global Religious Persecution 
---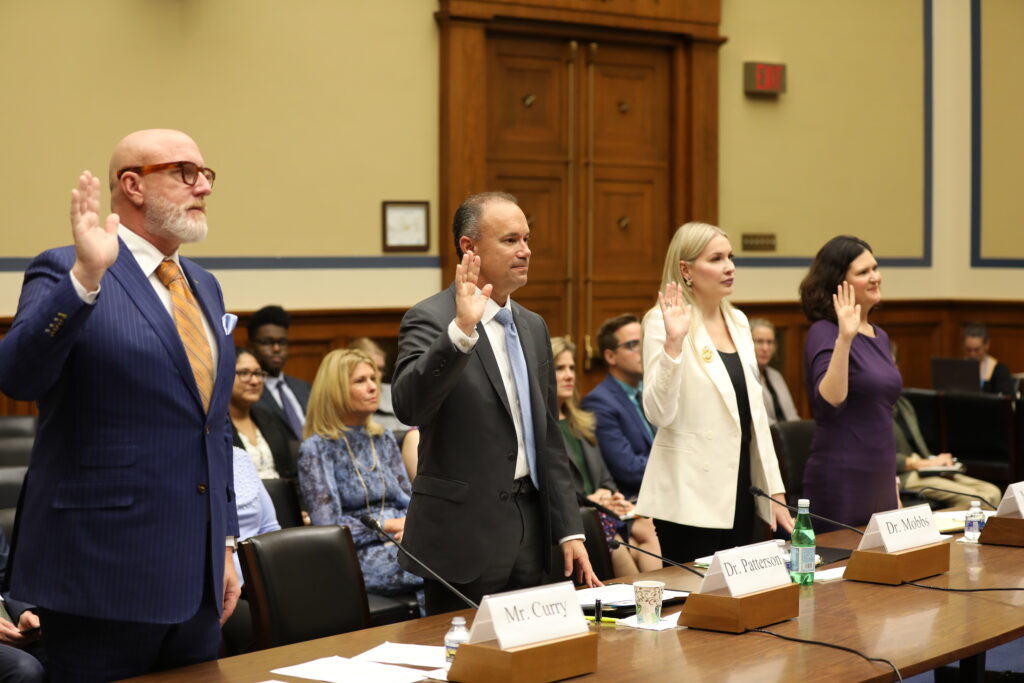 October 25, 2023, Washington, D.C. – RFI President Eric Patterson testified today before the U.S. House of Representatives, Committee on Oversight and Accountability, Subcommittee on National Security, the Border, and Foreign Affairs. During the hearing titled, "Faith Under Fire: An Examination of Global Religious Persecution" Patterson noted that:
When considering America's national security imperatives, the analytical lens of religion and religious freedom is often essential, particularly when considering regions of instability and our strategic competitors. Countries that violate religious freedom frequently enable or at least permit religion-related violence within their own borders. Some of these countries also incubate or even directly sponsor the export of violent religious extremism and terrorism.
Rep. Glenn Grothman (WI-6), who serves as Chairman of the Subcommittee, along with Ranking Member Robert Garcia (CA-42), presided over the hearing. Joining Patterson as witnesses were: David Curry, President and CEO, Global Christian Relief; Dr. Meaghan Mobbs, Senior Fellow, Independent Women's Forum; and Amanda Tyler, Executive Director, Baptist Joint Committee for Religious Liberty.
In his opening statement, Patterson outlined persistent forms of persecution in Russia, China, Nigeria, India, and Iran, making it clear that "understanding the religious freedom dynamics of key countries and regions helps inform some of our most difficult national security challenges."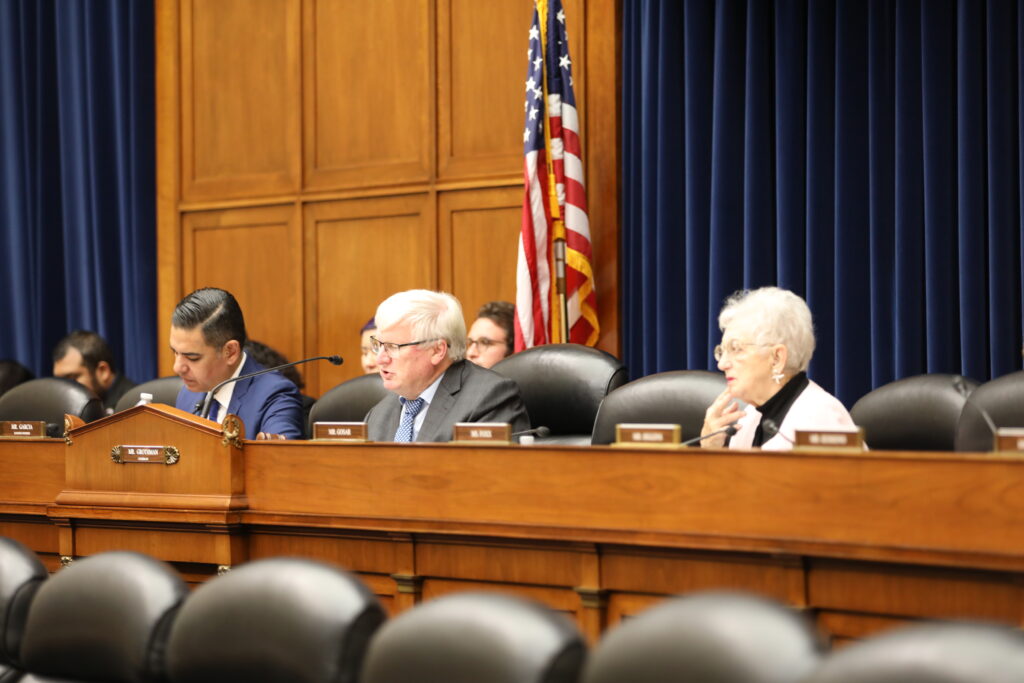 At one point, Chairman Grothman asked Patterson about the approach of communist countries to religion. Elaborating further on how applying the lens of "religion and religious freedom" can offer key insights into America's posture toward strategic competitors, Patterson stated:
[G]overnments [in China, Nicaragua, Venezuela, Cuba, and elsewhere] practice a form of secular materialism that…privileges allegiance of the citizens, or better, the subjects, to the state, to the state's ideology, to its demagoguery, leadership, and the like. So religious people are often seen as lacking allegiance because Christians, Muslims, and Jews and other religious people have a higher authority that they worship and that they hold to. This is why China cracks down on Uyghurs, Falun Gong, Christians, etc.
Patterson also specified concrete recommendations on which Congress and the Biden Administration could take immediate action, including how the current U.S. "aggressive export of its controversial domestic 'sexual orientation' and 'gender identity' policies" is undermining America's national security. Patterson remarked:
First, the Biden Administration routinely waives taking any of the formal, legal actions – such as sanctions – against CPC [Country of Particular Concern] governments, as provided for in the bipartisan International Religious Freedom Act of 1998 (IRFA). However, the Biden Administration has gone further than just continuing the waiver addiction of its predecessors. It ignores the facts on the ground, such as pulling Nigeria off the CPC list. If Nigeria falls into civil war and chaos, like we've seen in places such as the DRC, Rwanda, and Libya, the results would be catastrophic for the region, for global energy markets, and for the U.S.

Second, the Biden Administration is harming America's interests and international relations by its aggressive export of its controversial domestic "sexual orientation" and "gender identity" policies, targeting highly religious societies. This began only two weeks after the president was inaugurated, with National Security Memorandum 4 prioritizing these policies in U.S. foreign policy. This came before any national security memoranda addressing vital U.S. interests such energy security, China, terrorism, or Russia.

Our international partners are experiencing relentless pressure on these matters…My organization and others have heard directly from citizens in those countries: "Why is the U.S. pushing its domestic policies on us? Are we going to lose PEPFAR and other vital support if we hold on to our convictions?"

So, on the one hand the Administration has done nearly nothing in terms of concrete, effective action to push back on ethno-religious violence and the persecution of faith communities from Nigeria to Afghanistan. At the same time, the Administration is bullying our friends in highly religious societies such as Kenya, Zambia, and Ghana for their religiously-formed convictions on life, human dignity, and family.
Read RFI President Eric Patterson's written testimony, which includes comprehensive recommendations for Congress and the Executive Branch.
---