RFI Security Toolkit for Religious Institutions
---
Title: RFI Security Toolkit for Religious Institutions
Author: Nathaniel Hurd, Nathan Berkeley, Katie Davern, and John Wyman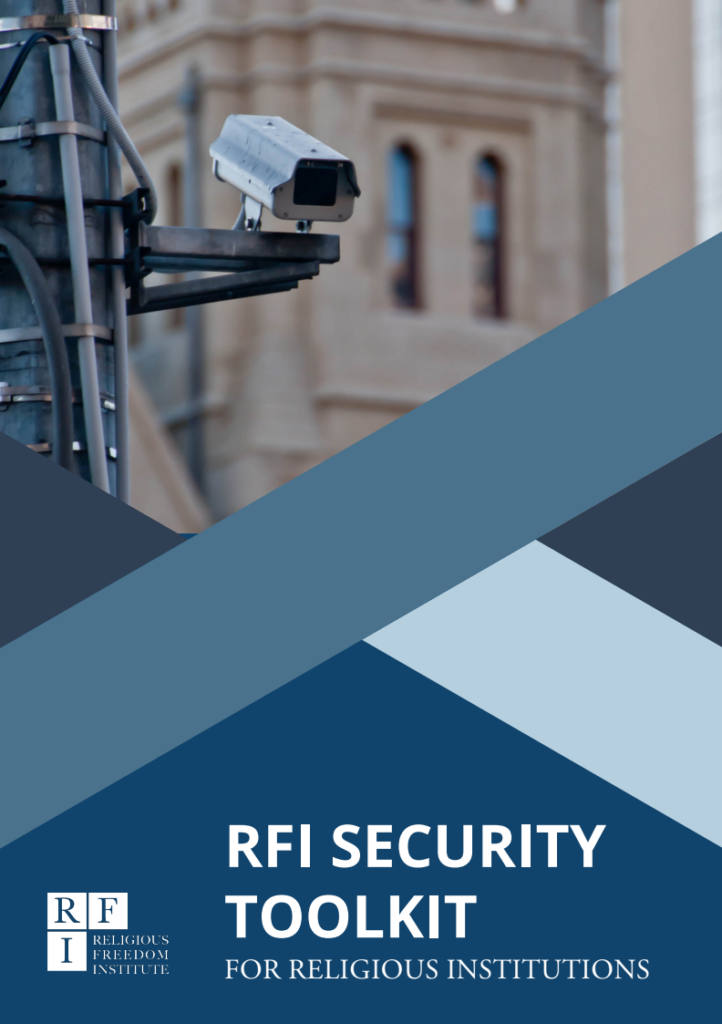 About: The RFI Security Toolkit for Religious Institutions provides a summary of actions religious institutions can take to improve the security of their facilities and the safety of those who gather or work there. Increasing crime rates, targeting of these types of institutions, and substantial constraints within the law enforcement community offer an important backdrop to the release of this resource.
The RFI Security Toolkit reflects RFI consultations with security experts and the vast knowledge and experience of lead co-author, John Wyman, who served as an FBI special agent for more than 23 years.
Many religious institutions are ill-prepared for the security threats they face. Taking action in terms of prevention, preparedness, and response is key. This Toolkit recommends these practices as a roadmap for improving security and mitigating risk that can be applied across religious institutions, including congregations, social service organizations, schools, healthcare facilities, administrative offices, community centers, and businesses, among others. It is a robust starting point for religious organizations seeking to improve their capacity to navigate security threats in a proactive and coordinated way.
Publication Date: July 20, 2023
Suggested Citation: "RFI Security Toolkit for Religious Institutions." Religious Freedom Institute, 2023.
---
Sign up to receive a link to download the RFI Security Toolkit for Religious Institutions.
(After you fill out the form, check your email.)
---