RFI Welcomes Fr. Atta Barkindo, Fr. Justine Dyikuk, and Fr. Salar Kajo as Senior Fellows
---
September 2, 2022, Washington, D.C. – RFI is pleased to announce the appointment of Father Atta Barkindo and Father Justine Dyikuk of Nigeria, and Father Salar Kajo of Iraq, as Senior Fellows for International Religious Freedom Policy. The three Catholic priests will join Stephen Rasche, RFI Senior Fellow for International Religious Freedom in Conflict Regions, in an extended project focused on the long-term effects of persecution and violence on religious minorities and marginalized populations in Africa and the Middle East. Each brings direct, front-line experience in confronting the realities of violent persecution, along with substantive academic backgrounds.
"These three priests are among the most authentic front-line voices anywhere in the world concerning the realities of sustained violence and persecution against religious minorities and the marginalized," said Rasche. "In a global discussion which is increasingly losing touch with those who are most affected, these three priests and scholars will further strengthen RFI's capacity to lead a robust and honest analysis of the difficult path ahead for persecuted religious minorities in the Middle East and Africa. I have known and worked alongside each of them over the past years, and I am honored and grateful to continue working with them in this significant project now formalized under the RFI banner."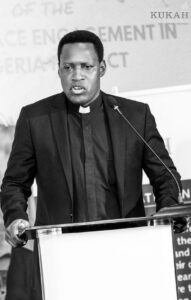 Fr. Barkindo is a priest of the Roman Catholic Diocese of Yola in northeast Nigeria. He studied at the Dar Comboni Institute for Arabic and Islamic studies in Zamalek, Egypt, where he obtained his B.A. in Arabic and Islamic studies. In 2009, he was accepted at the Pontifical Institute for Arabic and Islamic Studies in Rome, Italy where he graduated with a Licentiate Degree in Political Islam and Inter-Religious Dialogue in 2011. Fr. Barkindo enrolled for his MSc in African Politics in 2012 at the SOAS University of London, where he also completed his PhD in 2016. He currently serves as Executive Director of the Kukah Center in Abuja, Nigeria, where his work is focused on the violence and displacement in Nigeria and Africa over the last decades.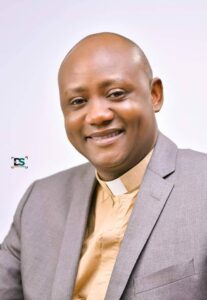 Fr. Dyikuk is a priest of the Roman Catholic Diocese of Bauchi in North Central Nigeria and is a Lecturer of Mass Communication at the University of Jos in Nigeria. He holds an M.A. in Pastoral/Communication Studies from Catholic Institute of West Africa, Port Harcourt and the University of Calabar, Nigeria. He holds additional degrees in Philosophy and Theology from the Pontifical Urbaniana University in Rome and the University of Jos. Fr. Dyikuk has contributed more than 50 articles in both local and international peer-reviewed journals, and authored three books. His research areas include political communication, media and society, and investigative reporting. He is the editor of Bauchi Caritas and Director of Communications for Bauchi Diocese.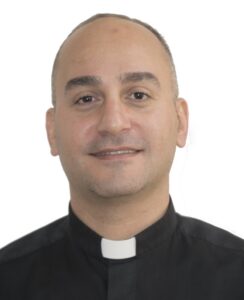 Fr. Kajo is a Chaldean Catholic Priest in the Diocese of Alqosh in Nineveh, Iraq, where he became an internationally recognized leader in protecting marginalized communities during the ISIS war (2014-2018) and the tenuous return and rebuilding efforts. He received his Doctorate in Canon Law, Magna Cum Laude, from the Pontifical Oriental Institute in Rome.  
Read more about Fr. Barkindo, Fr. Dyikuk, and Fr. Kajo in their biographies here.
---
The Religious Freedom Institute (RFI) works to secure religious freedom for everyone, everywhere. RFI is a non-profit, non-partisan organization based in Washington, D.C.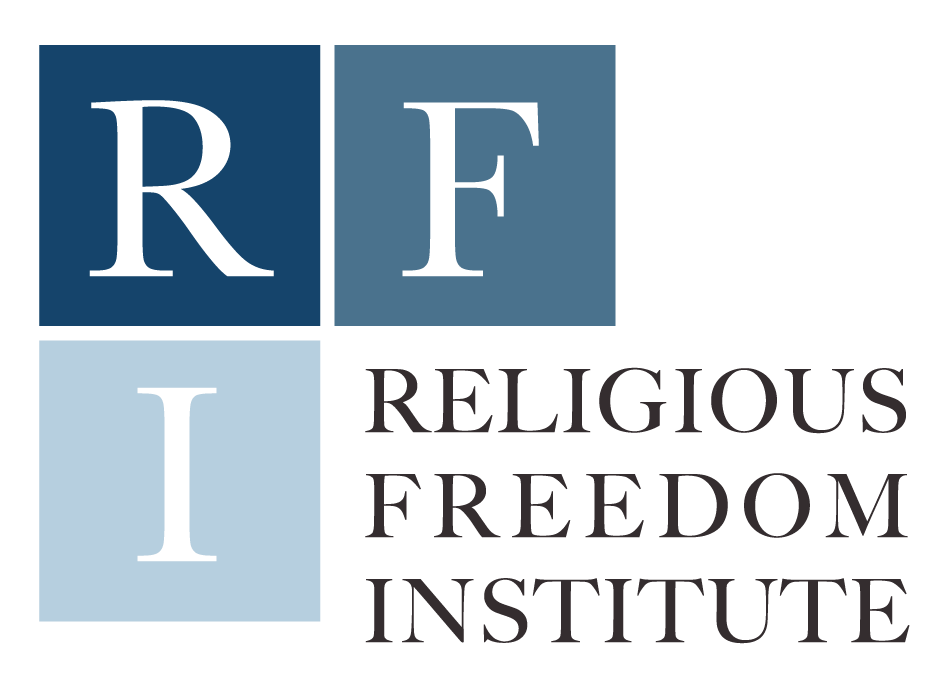 Media Contact: Nathan Berkeley
media@religiousfreedominstitute.org
202-838-7734
www.rfi.org
@RFInstitute
---