RFI Welcomes Kenyan Delegation to RFI's Capitol Hill Office
---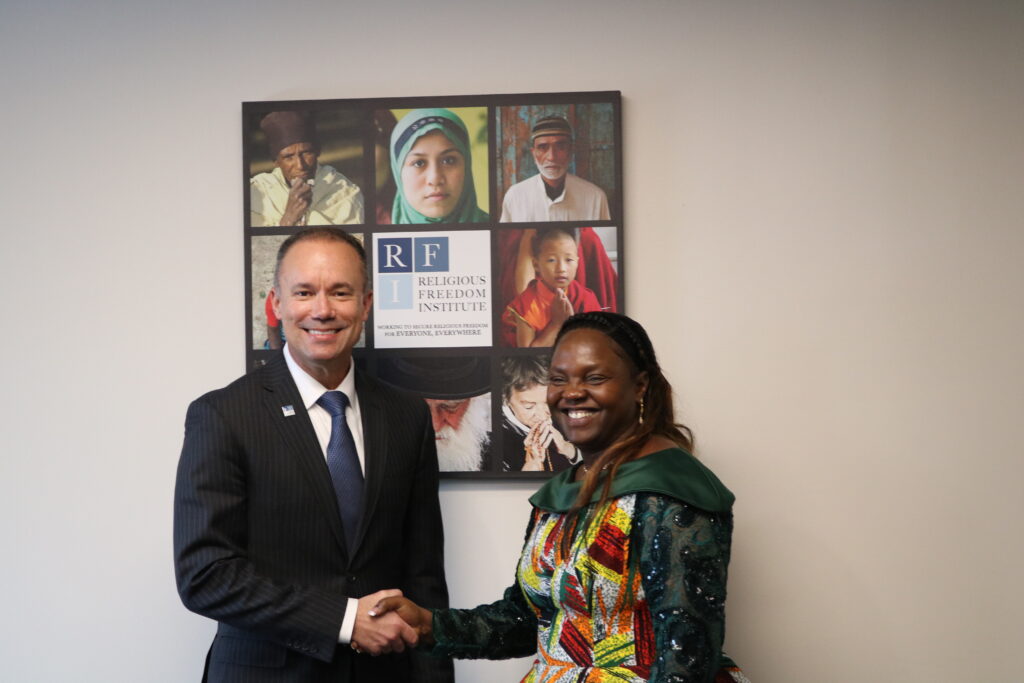 On March 13, 2023, Her Excellency Mrs. Dorcas Rigathi (Gachagua), Second Lady of Kenya, and an accompanying Kenyan delegation, visited RFI Headquarters to discuss religious freedom challenges in Kenya. Three Kenyans residing in the United States also joined the meeting. Rigathi and five members of her delegation, including Kenyan Ambassador Lazarus O. Amayo,
met with RFI's President Eric Patterson, Vice President for Public Policy and Education David Trimble, Director of North America Nathaniel Hurd, and Deputy Communications Director Katie Davern.
Rigathi opened by stating that faith is part of Kenya's historical development and is part of the Preamble of Kenya's Constitution, which states that it is a God-fearing nation.
She recounted that religious freedom in Kenya dates back before the founding of the country and finds its origin in the arrival of missionaries such as Charles Hurlburt, as well as visits by U.S. President Teddy Roosevelt, who laid a cornerstone for a religious school at Kijabe Mission Station (in Kenya's Central Highlands, not far from Nairobi). She noted that many mission organizations and churches started schools in Kenya later as well.
She also explained that 85% of Kenyans are Christians of various backgrounds and churches, with a smaller percentage of Muslims and some other religious faiths. She emphasized that religious belief and practice are extremely important in Kenyan society.
Rigathi raised concerns about secular humanist forces from outside of Kenya that are seeking to disrupt that heritage and its relationship with rampant alcoholism, other drug addiction, and a range of other social ills that demand a concerted response.
Understanding Kenya's faith communities as indispensable to addressing these growing social ills, Rigathi mentioned a number of initiatives, including strategically placed chaplaincy programs in a variety of sectors (e.g., schools, military academies, police academies, and prisons). Rigathi also discussed robust protections for religious freedom generally as a key element in mobilizing religious congregations and other faith institutions to make their contribution to Kenya's common good.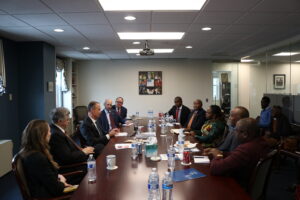 RFI representatives expressed our vision of religious freedom as necessary to respevct human dignity and, on that basis, a fundamental human right, which applies as much in east Africa as it does in North America. They also described RFI's pragmatic approach to religious freedom advancement, grounded in the notion that securing religious freedom in any society brings with it an array of other social goods that are valued broadly regardless of national context.
Amid this rich and wide-ranging conversation, RFI staff were able to point to numerous resources for Rigathi and her colleagues to consider, all of which contain elements that can be directed toward some of the challenges they raised, including: America's First Freedom Curriculum (adaptable to other country contexts), RFI Crisis Toolkit for Religious Institutions, RFI's Chaplain's Fellow Program and training resources, and RFI's Virtues Project (including its online "Virtues in the Public Square").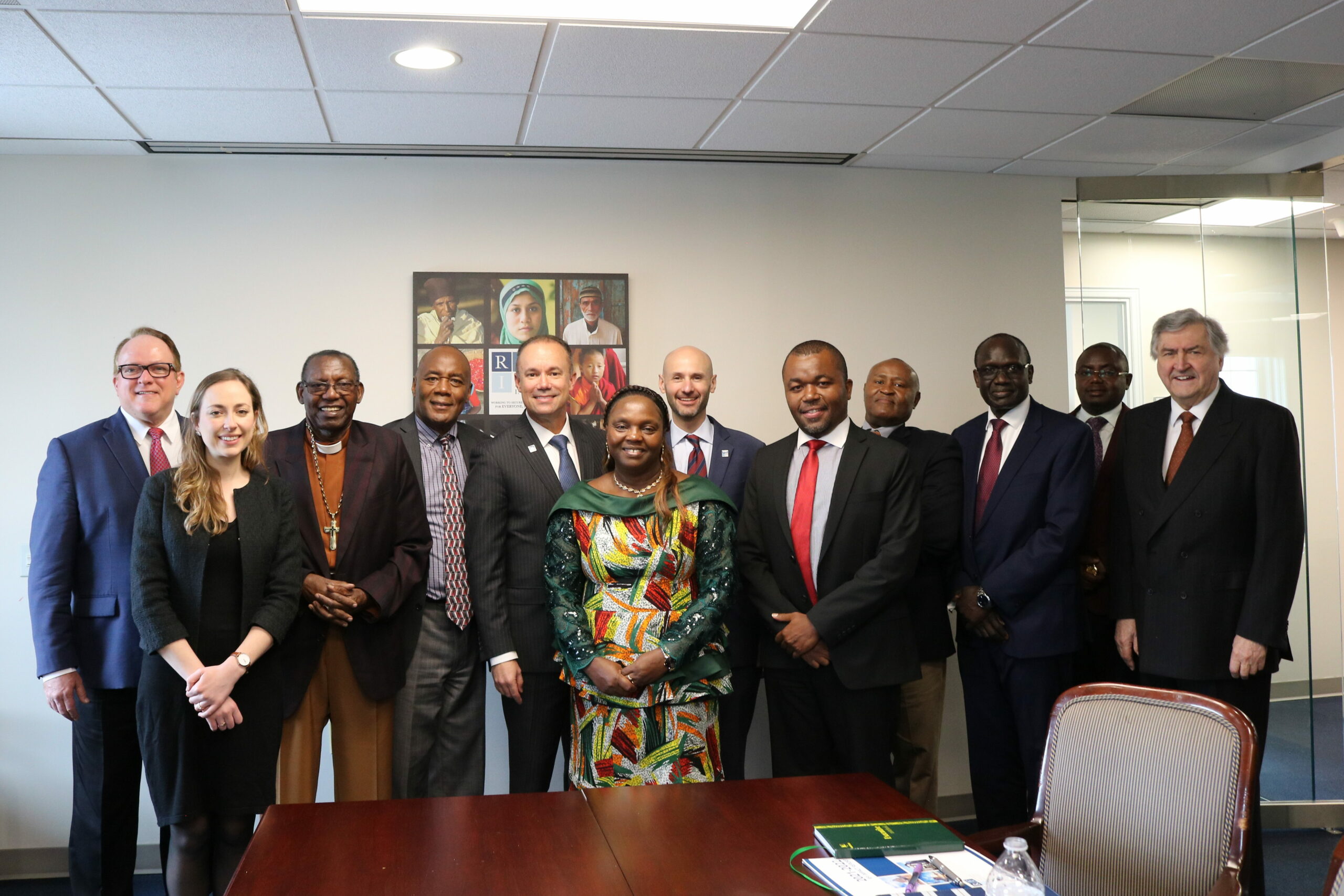 ---