Seattle's Union Gospel Mission v. Woods
---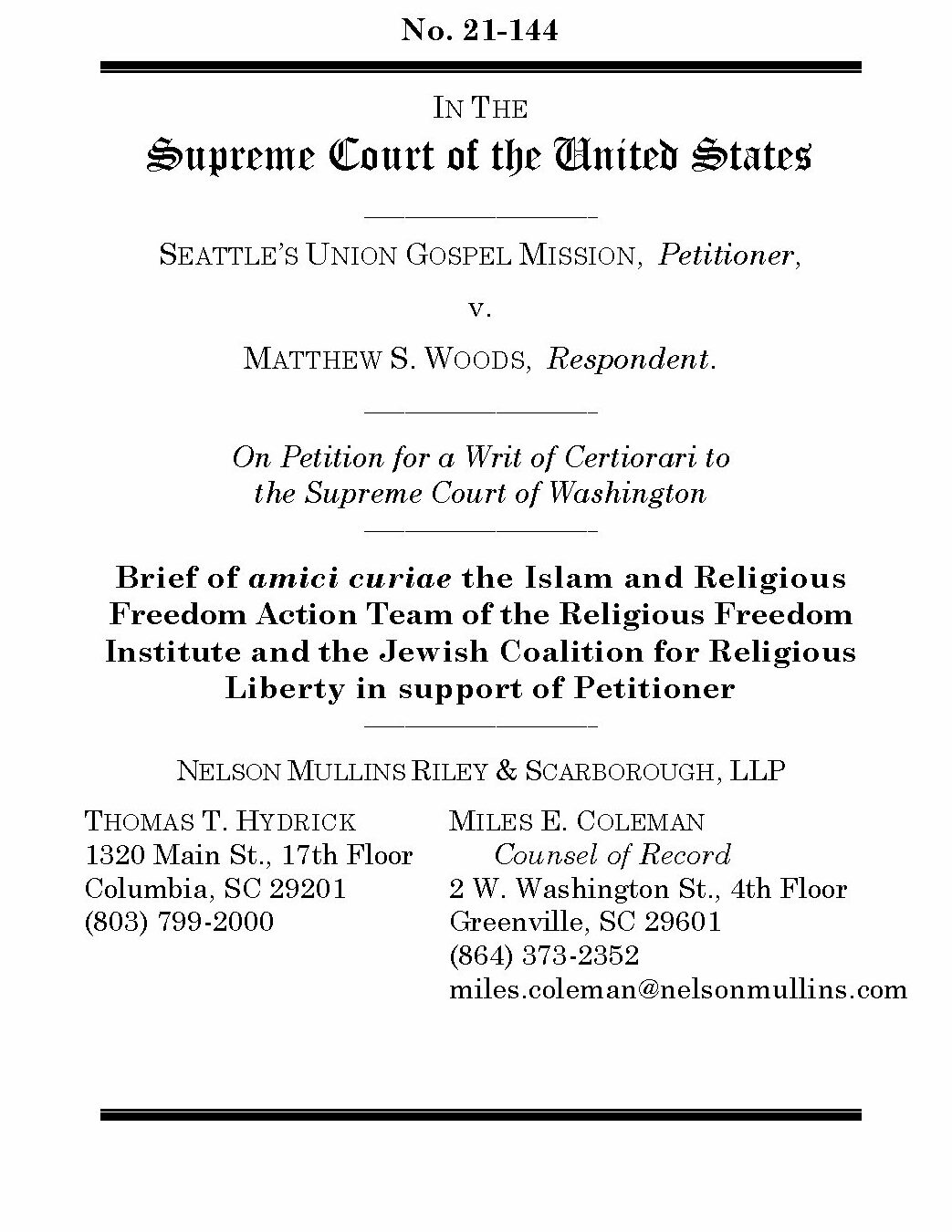 A faith-based nonprofit rejected a prospective employee who refused to agree to the organization's statement of faith. The Washington Supreme Court found that the state's anti-discrimination law violated the constituion by allowing religious organzations to hire on the basis of religion.
RFI Position: Because it is not appropriate for courts to scrutinize the religious nature of the duties of employees in religious institutions, the Court should hold that the First Amendment requires that religious employers be exempt from laws prohibiting religious discrimination.
Read the amicus brief here.
---