Starkey v. Roman Catholic Archdiocese of Indianapolis and Roncalli High School
---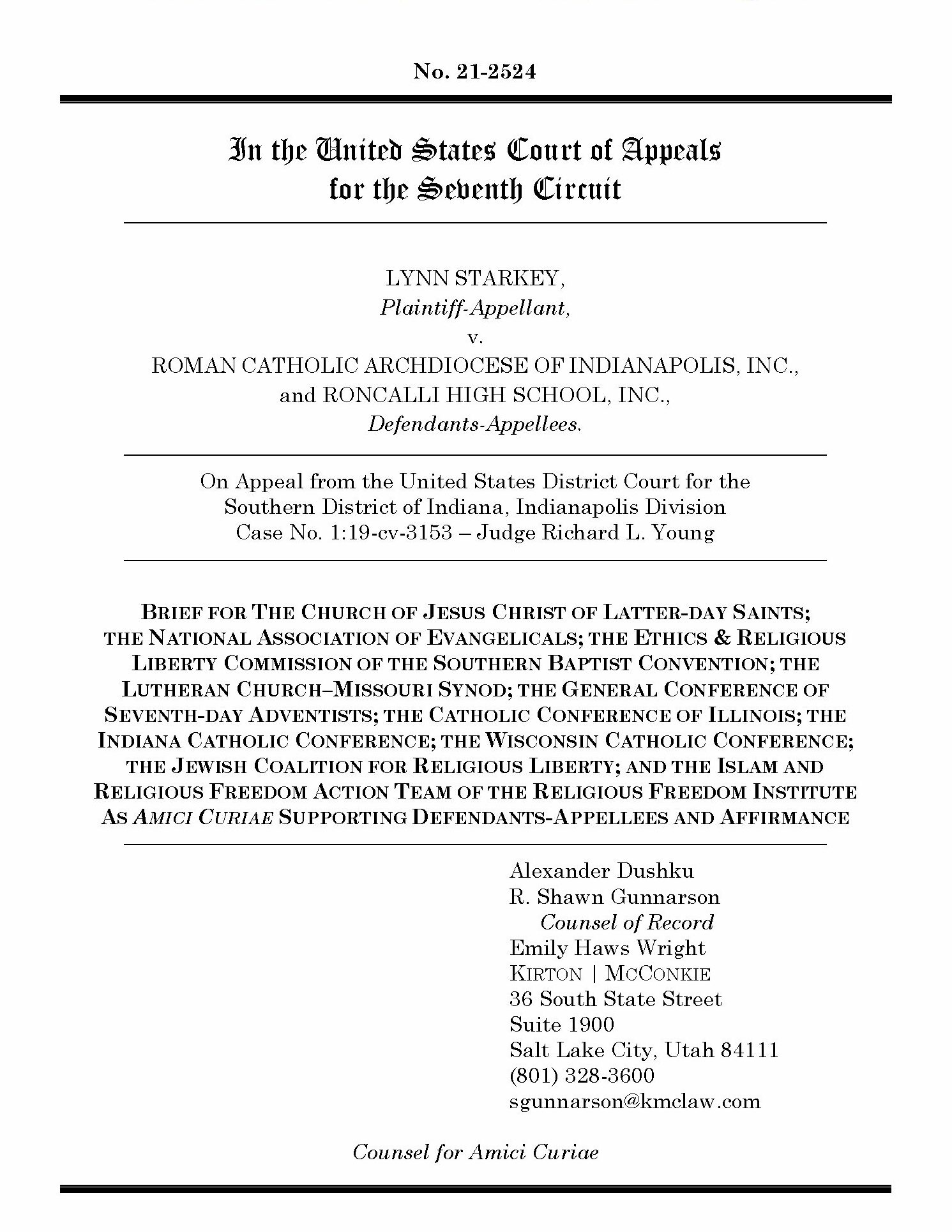 A guidance counselor at a Catholic high school lost her job after the school learned she was in a same sex "marriage" and sued under Title VII. The district court found the plaintiff's suit was barred by the First Amendment's ministerial exception. The plaintiff appealed.
RFI Position: The court of appeals should uphold the ruling of the district court. The plaintiff's suit is barred by the ministerial exception and Title VII's coreligionist exemption.
Read the amicus brief here.
---