U.S. Foreign Policy and International Religious Freedom: Recommendations for the Trump Administration and the U.S. Congress
---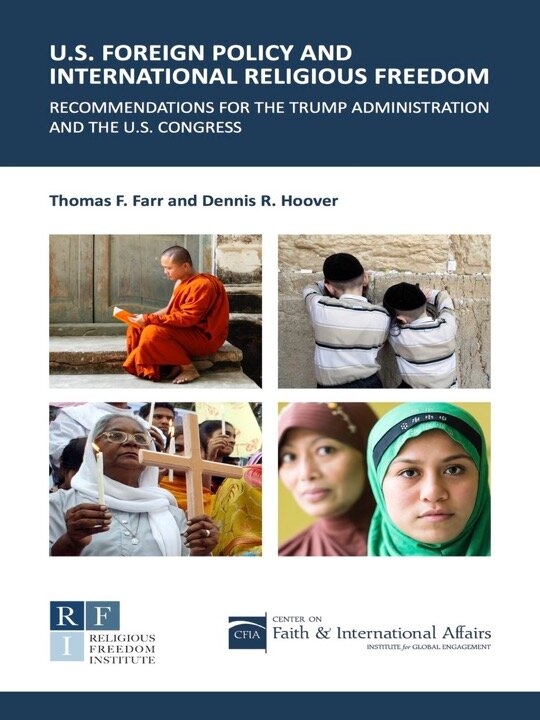 Title: U.S. Foreign Policy and International Religious Freedom: Recommendations for the Trump Administration and the U.S. Congress
Authors: Thomas F. Farr and Dennis R. Hoover
About: Despite increased attention to religion in U.S. foreign policy in recent years, global levels of religious persecution, violent religious extremism, and religion-related conflict remain dangerously high. U.S. International Religious Freedom (IRF) policy could be far more effective in addressing these threats to minorities, to regional stability, and to American national security. The Trump administration and Congress have an extraordinary opportunity, at low cost, to forge a successful U.S. IRF policy.
Publication Date: March 2017
Recommended Citation: Farr, Thomas F., and Dennis R. Hoover. "U.S. Foreign Policy and International Religious Freedom: Recommendations for the Trump Administration and the U.S. Congress." Institute for Global Engagement and Religious Freedom Institute, 2017.
---