RFI President Addresses UK Foreign Office Conference on Religious Freedom vs. Violent Extremism
---
On October 19-20, 2016, the UK Foreign and Commonwealth Office hosted an important conference in London looking at the crucial role that religious freedom plays in disarming the ideologies that produce extremism and religiously motivated terrorism. Religious freedom is an important tool in undercutting the narratives that extremists use to motivate their followers to violent actions against minorities, the government, those of another faith, or even their co-religionists.
RFI President Tom Farr was asked to address the conference as part of an opening panel to set the scene, illuminating: Why Freedom of Religion or Belief is Particularly Relevant.
The conference gathered a diverse group of academics, activists, faith leaders, and political figures to look not only at the problem but to understand the crucial role of religious freedom in countering religiously motivated violence.
Ahead of groundbreaking @foreignoffice conference, share your views on how defending #freedomtobelieve can combat extremism #FaithvExtremism pic.twitter.com/VAG7QalPZi

— Joyce Anelay (@JoyceAnelay) October 12, 2016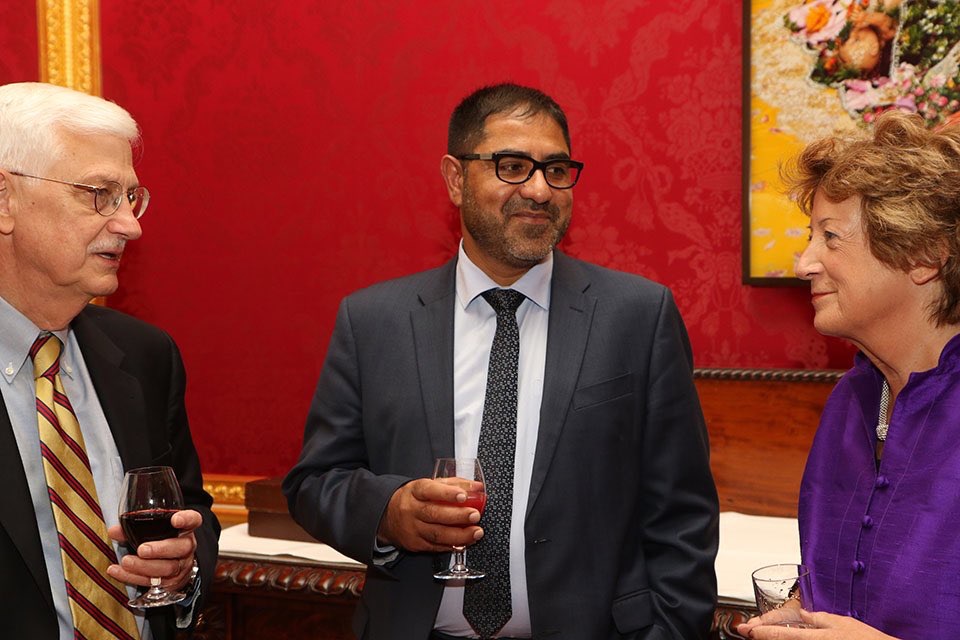 Photo Credit: @FCOHuman Rights
---