Six Prescriptions for International Religious Freedom in the President Trump Administration
---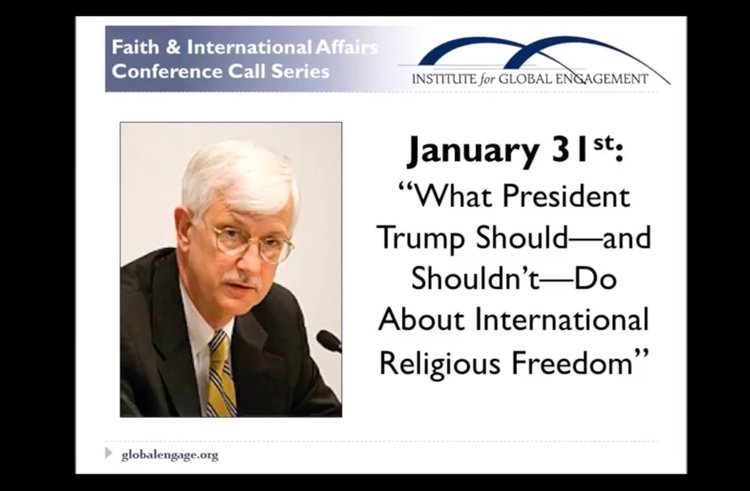 On January 31, Tom Farr was the featured guest on the Faith & International Affairs Conference Call hosted by the Institute for Global Engagement. 
In his prepared remarks, Dr. Farr laid out six prescriptions for the new administration as it concerns international religious freedom policy. The call then concluded with a series of audience questions and discussion.
Here are the six prescriptions:
The administration, and really the president, should state clearly not only that religious freedom is important to the United States, but that it is important to the world and as a consequence religious freedom for everyone will be consolidated and expanded under the Trump administration.
The president should nominate quickly an Ambassador-at-Large for International Religious Freedom with the personal credentials for success and give that Ambassador the authority and resources necessary to succeed.  
The administration should begin to connect international religious freedom with international stability and, therefore, with U.S. national security. 
The administration should look at international religious freedom as an "all of government" human rights and national security strategy, not simply the State department. 
The administration should, within the Department of State, train and incentivize Foreign Service Officers and diplomats to advance religious freedom in our foreign policy. 
The administration should not contribute to the decline of religious freedom in the United States by excluding Muslims and other non-Christian minorities from the administrations approach to religious freedom. 
---