Celebrating Religious Freedom Day by Preparing the Next Generation
---
January 16, 2020, Washington, D.C. – The Religious Freedom Institute and Museum of the Bible mark Religious Freedom Day today by looking back to those towering figures who have gone before us and looking ahead to the next generation of religious freedom leaders.
Observed by every U.S. president since 1993, Religious Freedom Day commemorates the passage of the Virginia Statute for Religious Freedom authored by Thomas Jefferson. Enacted January 16, 1786, this foundational law helped to develop principles that would later shape many state constitutions as well as the First Amendment of the U.S. Constitution.
The American Founders understood the importance of religion for human, social and political flourishing. That's why they styled religious freedom — that is, the freedom of all to exercise religion — as the first freedom. They were convinced religious freedom was necessary for the well-being of citizens, for the common good and for public virtue, without which they believed the new republic would fail.
Despite this rich tradition, America has seen growing legal restrictions and social hostilities to religious freedom in recent years. These problems have become widespread in societies throughout the world. And outside the West, the scourge of violent religious persecution is occurring on a staggering scale. In sum, religious freedom is in global crisis.
The Religious Freedom Institute and Museum of the Bible are committed to shaping the next generation of religious freedom champions and this week launched the Statesmanship and Religious Freedom seminar. Through this seminar, 30 students from colleges and universities across the United States will explore the role religious freedom plays in protecting human dignity, ensuring people of faith can participate fully in American public life and promoting flourishing communities. The seminar includes sessions with religious freedom scholars and policy makers, tours of interactive exhibits at Museum of the Bible and field visits to key offices and institutions in Washington, D.C.
"It is an honor for Museum of the Bible to partner with the Religious Freedom Institute to commemorate this very special day," stated Dr. Jeff Kloha, chief curatorial officer at Museum of the Bible. "We believe it is imperative to educate students on this challenging and critical subject of religious freedom and to prepare them to be leaders in this conversation."
A high point of the Statesmanship and Religious Freedom seminar is an event this evening at Museum of the Bible's Pure Flix® World Stage Theater titled, Free Exercise Equality: What It Means for International Religious Freedom. This event is free and open to the public.
"We are grateful to be able to celebrate Religious Freedom Day by preparing a new generation of religious freedom leaders for the challenges ahead," said David Trimble, Director of the Religious Freedom Institute's Center for Religious Freedom Education. "Partnering with our Museum of the Bible colleagues in this important project has been a tremendous privilege."
---
The Religious Freedom Institute is committed to achieving broad acceptance of religious liberty as a fundamental human right, the cornerstone of a successful society, and a source of national and international security.
Website | religiousfreedominstitute.org Twitter | @RFInstitute
Email | media@religiousfreedominstitute.org
Museum of the Bible is an innovative, global, educational institution whose purpose is to invite all people to engage with the history, narrative and impact of the Bible.
Website | museumoftheBible.org Twitter | @museumofBible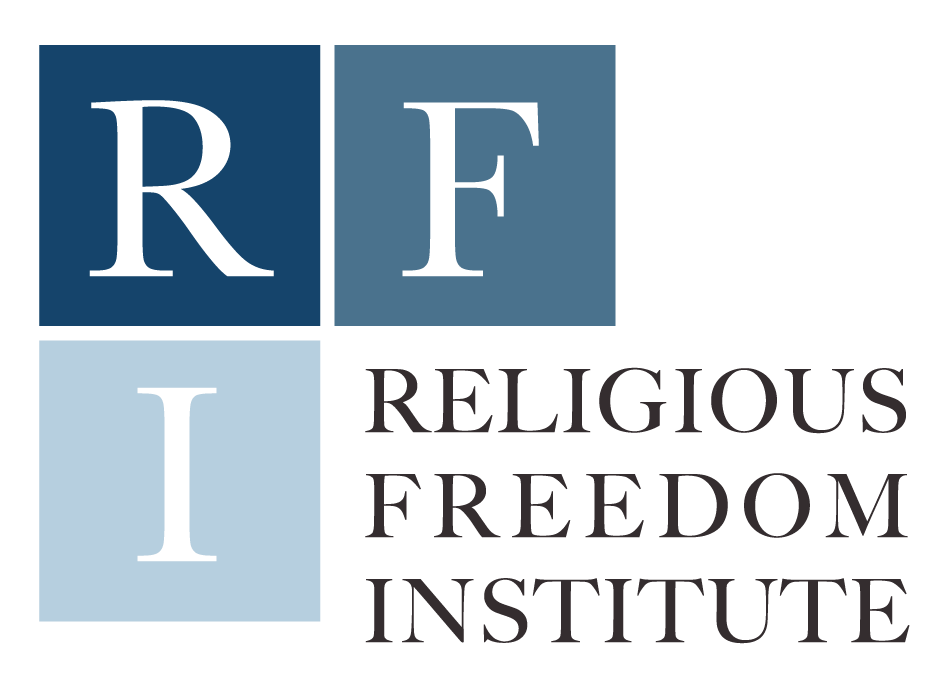 Media Contact:
Nathan Berkeley
media@religiousfreedominstitute.org
202-838-7734
www.religiousfreedominstitute.org
---