IRF Summit 2022 Side Event: Religious Freedom Under Fire in Ukraine
RFI SIDE EVENT ONLINE PREMIERE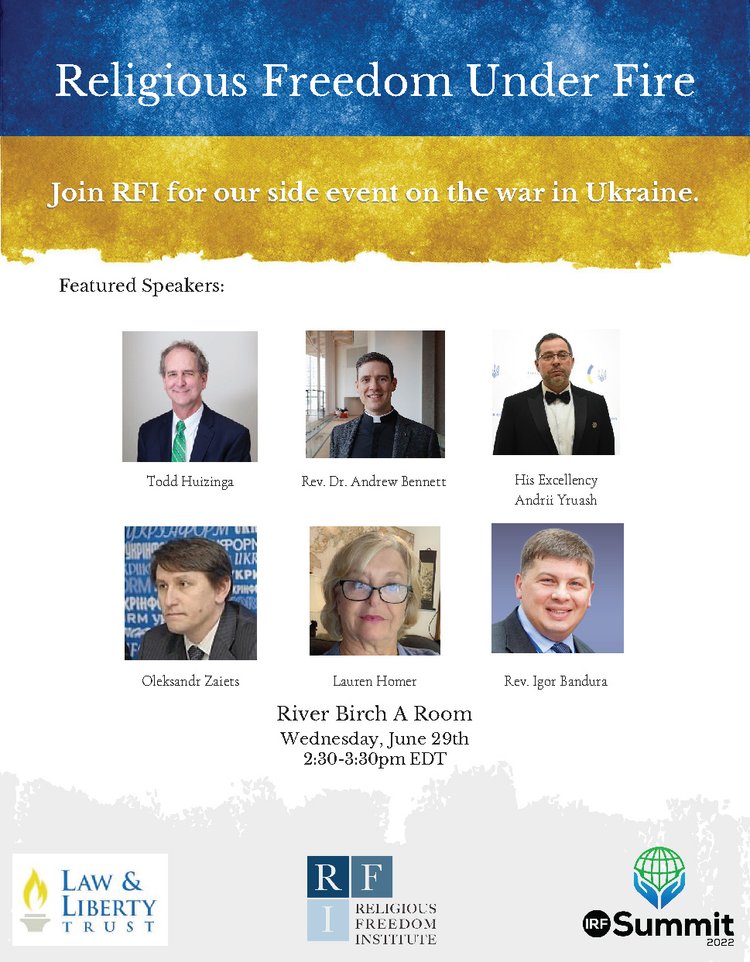 Join RFI for the online premiere of IRF Summit 2022 Side Event: Religious Freedom Under Fire in Ukraine.
The dramatic intensification of the Russian invasion of Ukraine that commenced February 24, 2022 constitutes a shameful and horrific injustice.
This event will consider the threats to religious freedom in Ukraine following Russia's 2014 and current invasion of Ukraine, the ways in which religious freedom has enabled Ukraine to develop social cohesion, and how the diversity of religious organizations and faith-based NGOs during the post-Soviet era has enabled it to have the resilience to resist Russian aggression. The event will feature a keynote address by His Excellency Andrii Yurash, Ukrainian Ambassador to the Vatican, followed by a panel discussion.
To see RFI's response to the crisis in Ukraine, visit our website here.
On Thursday, June 29th from 2:30-3:30pm EDT, RFI in partnership with Law and Liberty Trust hosted this side event at the International Religious Freedom Summit 2022. To learn more about the IRF Summit, visit the website here.