RFI: Groundbreaking Curriculum Affirms the Value of Religious Freedom for All
---
June 25, 2020, Washington, D.C. – The Religious Freedom Institute (RFI) today announces the release of America's First Freedom Curriculum (AFFC). A thematic unit that supplements junior and senior-level high school instruction, AFFC may be used to bolster existing courses, such as American Government, social studies, political science, and human geography. AFFC has been piloted across four academic semesters in faith-based and classical schools and is applicable in private, public, and home school settings. The curriculum consists of five lessons, each building upon the previous one, but the lessons may also be taught independently.
AFFC's five lessons are anchored in the genius of America's Founders, who understood that the fundamental principle of religious freedom is rooted in human nature and meant to be enjoyed by everyone, everywhere. David Trimble, RFI's Vice President for Public Policy and Director of its Center for Religious Freedom Education, in discussing Lesson 1, said:
We were very intentional about beginning the AFFC with a discussion about anthropology, which is key to the entire curriculum. Religious freedom is not a creation of the West or any partisan political project but rather is deeply rooted in the nature and intrinsic dignity of the human person. Everyone has an inalienable right, within broad limits, to seek the truth and to respond to it in how they order their lives, individually and in community with others.
AFFC Lesson 2 includes a careful analysis of what the Founders meant in the establishment and free exercise clauses of the First Amendment, and Lessons 3 through 5 approach the study of religious freedom through the lenses of moral philosophy and the Abrahamic faith traditions, politics, and universal human rights. To meet the growing need for online resources, RFI is releasing the first two lessons today. The final three lessons will be released later this summer.
Written and reviewed by teachers with well over a century of combined instructional expertise, AFFC is based on sound pedagogical methods and is consistent with national standards. It is available in teacher and student editions and includes test banks, answer keys, and supplemental resources.
"If ever there was a time to return the study of religious freedom to the campus and the classroom, it is now," said Trimble. He continued:
Understanding of the true meaning and value of religious freedom is in peril across America. Though long-recognized as a natural right, it is now widely misunderstood and often maligned. Meanwhile, violent persecution and repression of people of faith are escalating at an unprecedented rate around the world. If religious liberty does not remain strong in America, it will further weaken the social fabric of this country and make a dire global situation worse. Students of all ages need to understand this fundamental, inalienable right and its integral relationship to other rights and freedoms due to every American.
Through AFFC and other programs and initiatives, RFI's Center for Religious Freedom Education (CRFE) is dedicated to transforming current intellectual and cultural understandings of religious freedom in the United States. Among its many program areas, CRFE develops high school and university curricula, conducts training for schools and churches, sponsors academic colloquiums and conferences, facilitates internships and advanced student mentoring, and provides publishing outlets and networking opportunities for young, untenured faculty across disciplines. Requests for more information about AFFC and CRFE's other programs may be sent via email to affc@rfi.org.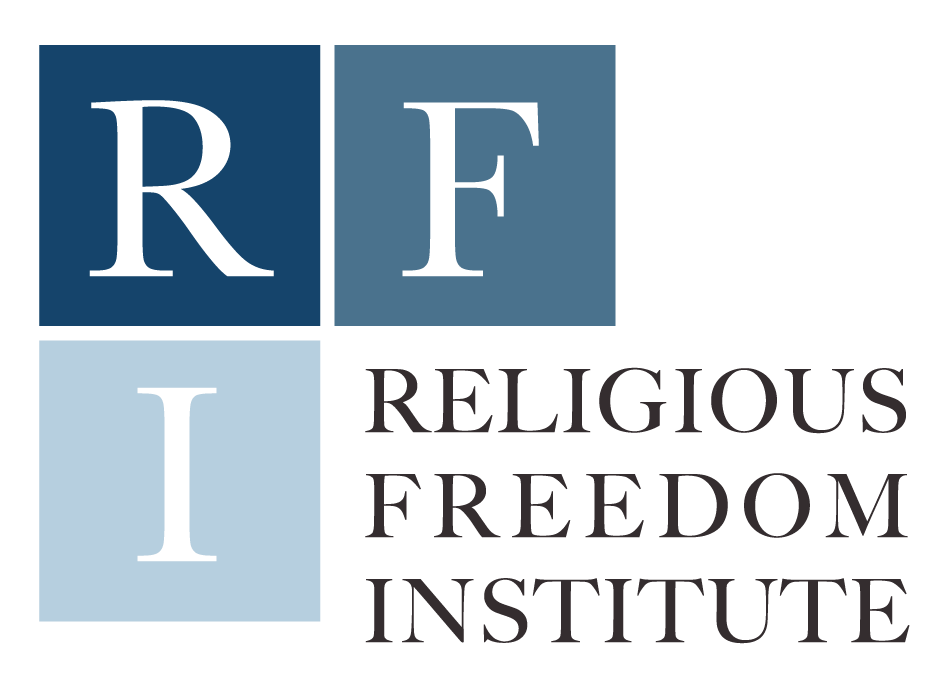 Media Contact:
Nathan Berkeley
media@religiousfreedominstitute.org
202-838-7734
www.rfi.org
@RFInstitute
---
The Religious Freedom Institute (RFI) works to secure religious freedom for everyone, everywhere. RFI is a non-profit, non-partisan organization based in Washington, D.C.
---