RFI Senior Fellow Charles Ramsey Talks Religious Freedom and the Future of Afghanistan
---
Charles Ramsey, RFI Senior Fellow and Resident Scholar at Baylor University's Institute for Studies of Religion, was interviewed for The Olive Branch, a blog of the U.S. Institute of Peace. Ramsey explains that, "The Taliban often use religious arguments to justify their claim to authority. But the Taliban are just one aspect of Afghanistan, and the caretaker government has failed to justify many of its more draconian policies — especially those against women and girls." He also addresses "the role that other religious actors in Afghanistan can play in shaping the country's future and how positively engaging with these religious leaders can contribute to building peace."
In May 2021, following NATO's withdrawal from Afghanistan, the world witnessed the Taliban's takeover of the country. This offensive sought not just to topple the elected government but also to establish a new political order.
Less than a year later, Ramsey visited Afghanistan to assess conditions on the ground. In his interview with The Olive Branch, Ramsey discusses how religious actors contribute to peace-building, the role religious actors can and should play in Afghanistan's future, and the challenges that lie ahead for the regime and civil society. Although the Taliban are front and center in Afghanistan, Ramsey reminds that they in no way reflect the whole of Afghanistan or any particular community.
Ramsey begins by highlighting the importance of religion in society, which can be a source for "great potential to do wonderful things…but when manipulated or used poorly can bring about great harm as well, and I've seen both." Ramsey explains how religious actors in Afghanistan use both conventional and more creative programs to voice their concerns and build peace. They use a wide range of resources and expressions like traditional forms of protest as well as more creative approaches like theater and music.
Ramsey also highlights key challenges that lie ahead for the Taliban regime and civil society in Afghanistan. Most formidable, he argues, is the Taliban's failure adequately to articulate and justify their system of government. Many in the outside world, including many neighboring Muslim-majority countries, have criticized the regime for acting in contrast to their religious tradition. As a result, there is a great opportunity for religious actors to speak up and engage Taliban leaders on their departure from certain religious principles that they purportedly espouse.
Watch the video of the full interview here.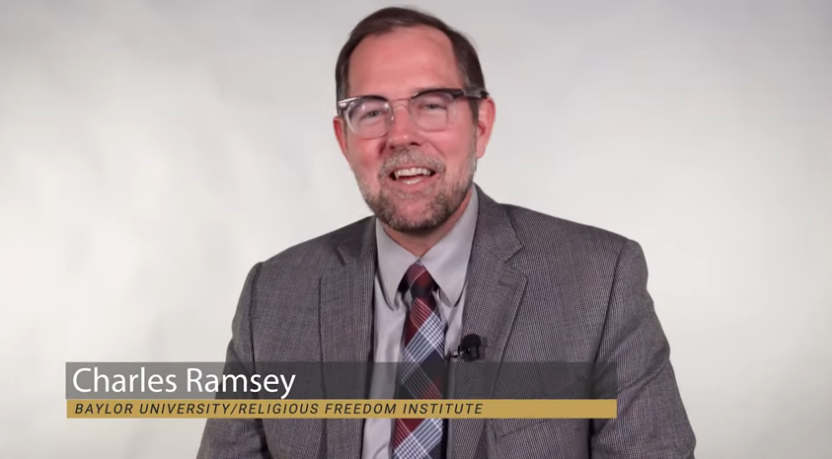 ---