RFI's David Trimble Convenes Meeting with Taiwanese Delegation on Capitol Hill
---
David Trimble, RFI's Vice President for Public Policy and Education, was instrumental in convening a meeting Wednesday with Rep. Michael T. McCaul (TX-10), Chairman of the House Foreign Affairs Committee; Si-kun YOU, President of the Legislative Yuan, Republic of China (Taiwan); Dr. Sen-Hong YANG, Senior Advisor to Speaker YOU and President of Taiwan Association for China Human Rights; Ms. Lingyao CHIU, Special Project Coordinator and missionary in ChinaAid from Presbyterian Church in Taiwan (PCT); Bob FU, Founder and President, ChinaAid; and Bi-khim Hsiao, Taiwan's Ambassador to the United States, among other attendees.
Held May 17, the meeting's purpose was to have a strategic discussion about advancing democracy, stability, and religious freedom in Taiwan. The topics addressed during this gathering anticipate many of the themes to be covered at the upcoming International Religious Freedom Summit planned for September 7-8, 2023, in Taiwan's capital city of Taipei. Speaker YOU will be hosting the event, along with former U.S. Ambassador at Large for International Religious Freedom Sam Brownback and Katrina Lantos Swett, President of the Lantos Foundation and Justice and former Chair of the U.S. Commission on International Religious Freedom. 
This week's engagement with Chairman McCaul came amid a series of other high-level meetings, which Bob FU spearheaded, between Speaker YOU, the broader Taiwanese delegation accompanying him, and other Members of Congress.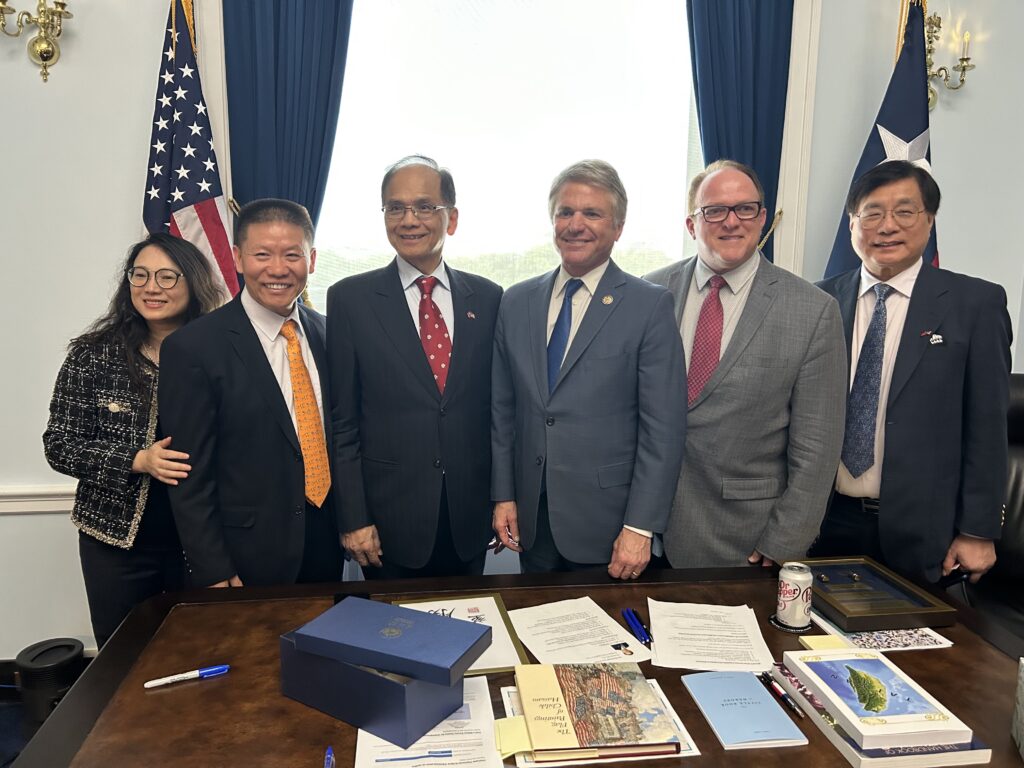 ---