RFI's Nathan Berkeley Joins NRB Panel on Deplatforming Risks for Religious Ministries
---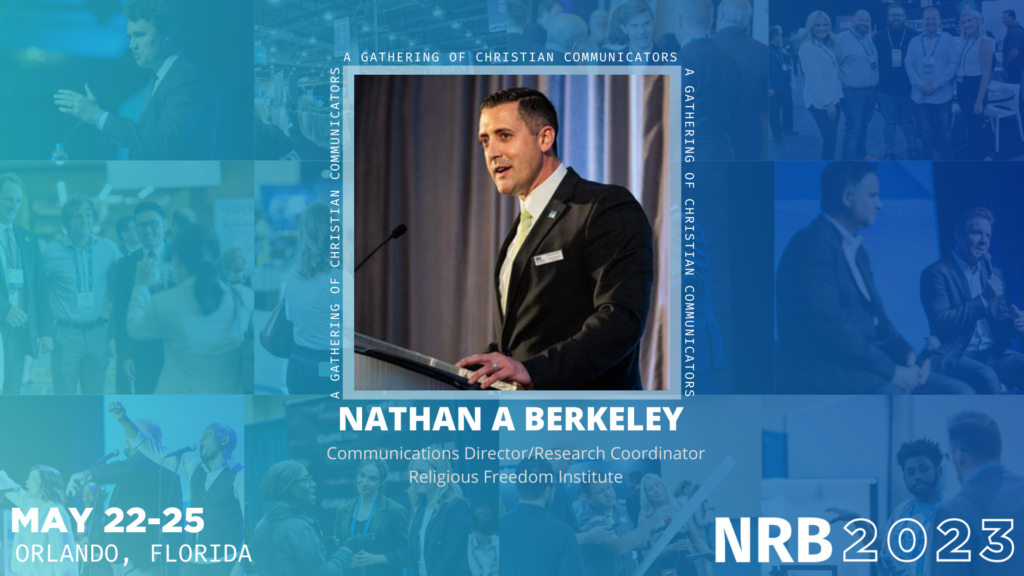 On May 23, RFI Communications Director Nathan Berkeley joined a panel discussion at the 2023 National Religious Broadcasters Convention held in Orlando, Florida. Titled "Risk Assessment in the Age of Deplatforming," the workshop also featured Yvonne Carlson, Chief Technology Officer at Global Media Outreach (moderator); Ed Pearce, Chairman and Co-founder at The Lion's Den DFW (panelist); and Ross Stonecipher, Director of Information Technology at Samaritan's Purse (panelist).
Religious ministries and other faith organizations often rely on technology in a variety of ways to fulfill their mission. But faith groups can no longer count on full, continuous service from Big Tech companies. The digital frontier is where significant ministry happens for Christians and many other religious communities. Religious leaders must understand and prepare for the risks around their use of technology.
Berkeley and his fellow panelists emphasized the importance of religious ministries and organizations assessing their own reliance on technology and the policies and user agreements of their technology providers, especially those provisions that could be interpreted to oppose their faith convictions in the areas of the dignity of unborn life, human sexuality, marriage, the inherent distinctions between male and female, and related matters.
At one point Berkeley quoted from an opinion piece in the Wall Street Journal by President of Focus on the Family Jim Daly and Catholic Archbishop of San Francisco Salvatore Cordileone, in which they write:
Today's sexual politics function as a new kind of fundamentalism, one that presents a deep problem to a diverse and democratic society. Instead of encouraging the dialogue of democratic process, the fundamentalists seek to impose their own rigid certitude unilaterally. On matters ranging from foster care and education to gender ideology and the family, this new fundamentalism is displacing the moral convictions that once grounded U.S. culture.
Berkeley continued:
As Big Tech embraces this [new kind of fundamentalism] more and more over time — and I think it is a reality at least for the foreseeable future that will be the case — it is going to place Christian organizations in a very difficult spot of needing to endure and… be more resilient, including in their technology appropriation.
---