RFI Plays Leading Role in 2023 International Religious Freedom Summit
---
RFI was proud to be a co-sponsor of the third annual International Religious Freedom (IRF) Summit, which took place January 31st – February 1st in Washington, D.C. The goal of the Summit was to create "a powerful coalition of organizations that operate together for the cause of religious freedom around the world" with the aim of "increasing the public awareness and political strength for the international religious freedom movement."
RFI leadership, staff, interns, and associated scholars contributed by co-hosting several events and breakout sessions, speaking on numerous panels, holding interviews, and running an exhibit table. Find a full list of RFI's events at the 2023 IRF Summit here, and learn more about RFI's contributions below.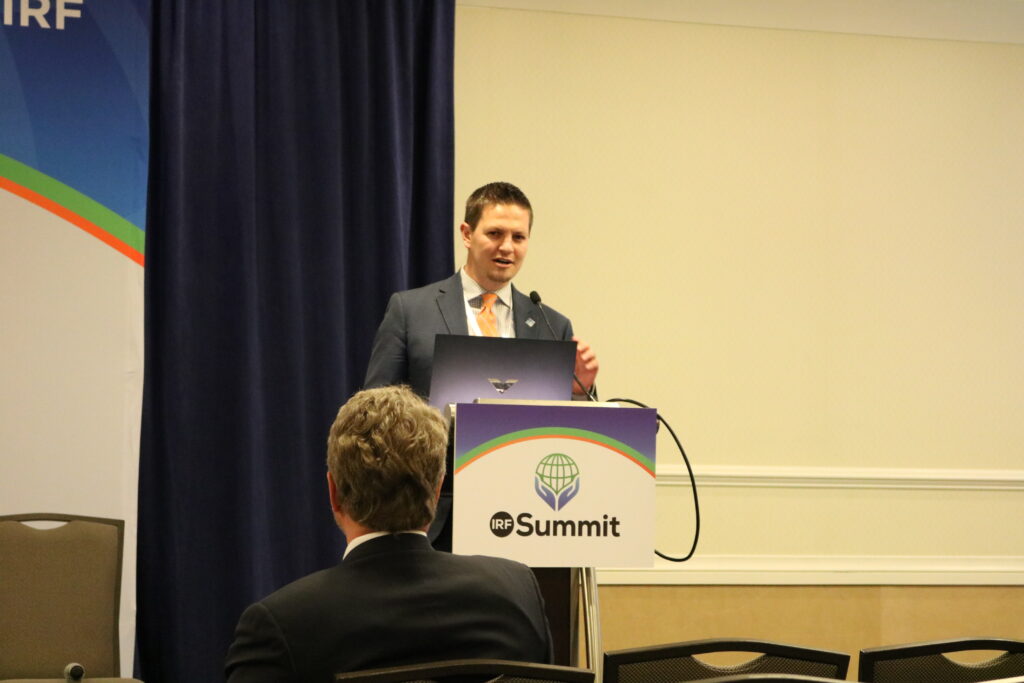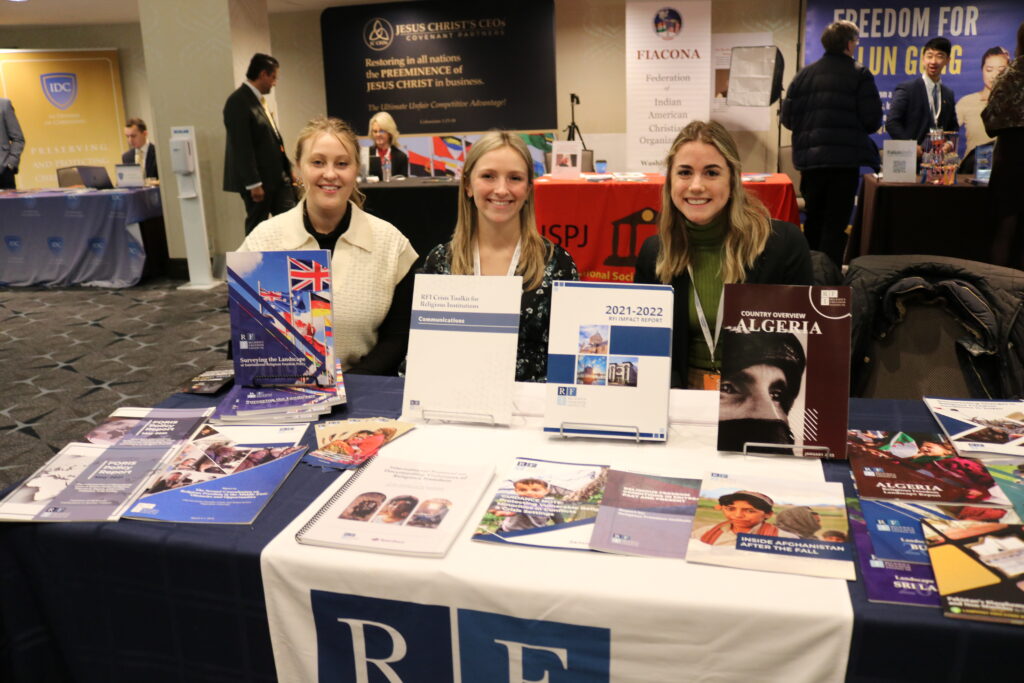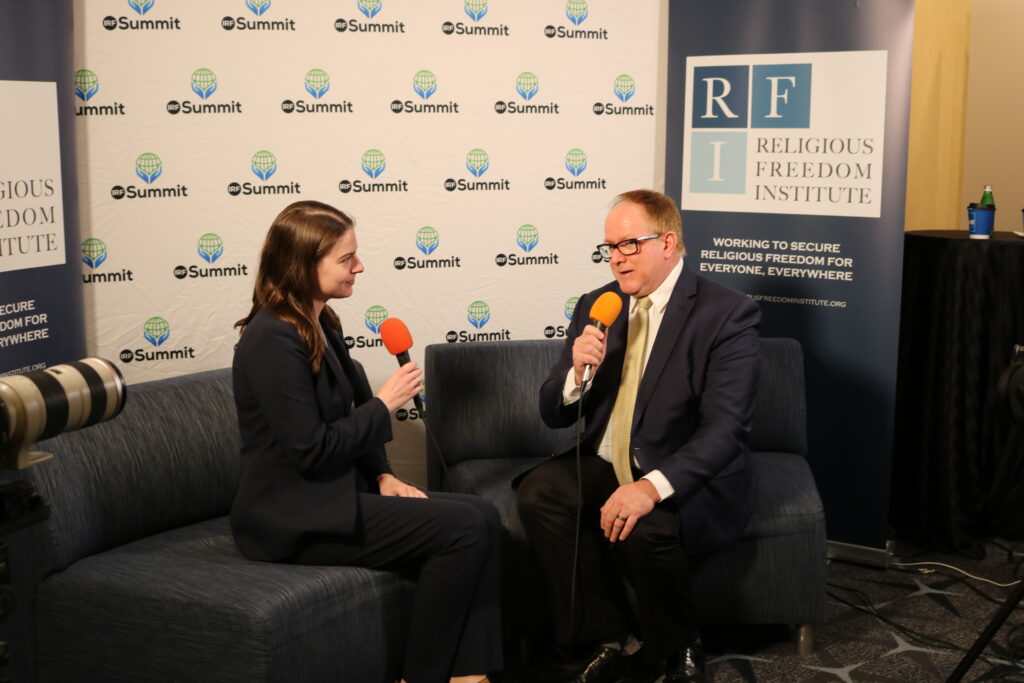 MONDAY, JANUARY 30th
IRF Summit University Partnership | 2023 Young Leader Scholarship Program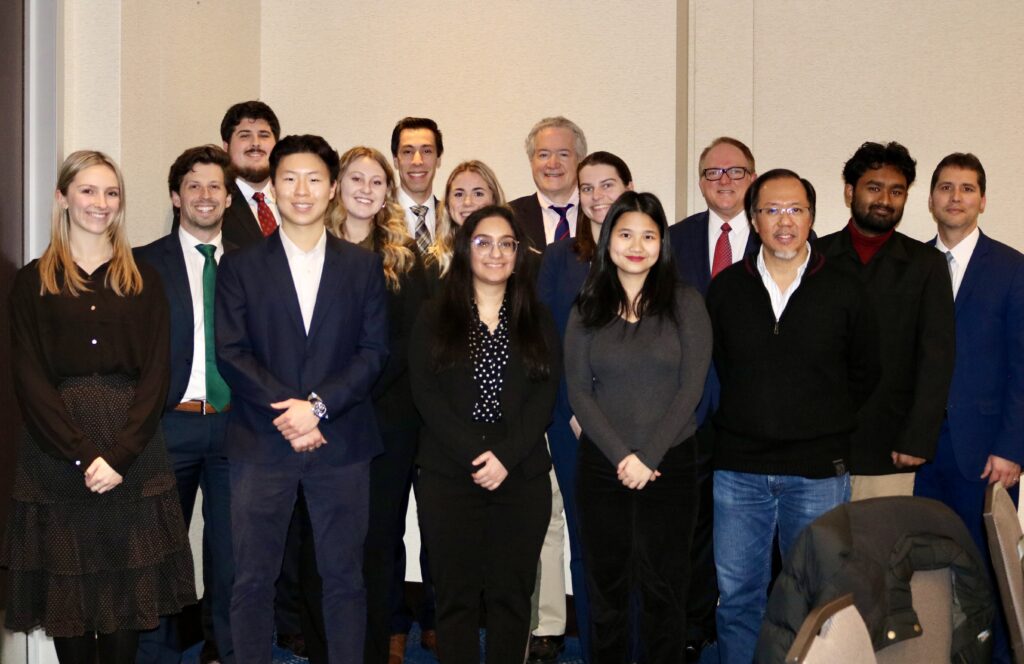 The Young Leader Scholarship Program — hosted by the IRF Summit and RFI's National Center for Religious Freedom Education (represented by David Trimble and Jim Bennett) — offered focused, high-impact training sessions for undergraduate and graduate students interested in exploring religious freedom's role as a basic human right and foundation for a flourishing society. Among the speakers were Summit co-chairs Ambassador Sam Brownback and Katrina Lantos Swett, RFI Senior Fellow William Saunders of The Catholic University of America, and RFI Senior Fellow Eugene Yapp.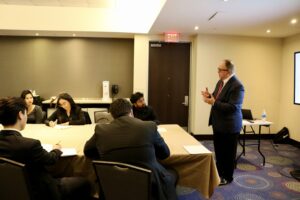 Sessions included:
Exploring, Embracing, and Expressing: Why Religious Freedom is Vital to Preserving Human Dignity
With Liberty and Justice for all: Why Religious Freedom is Vital to Human Flourishing
Defending an Embattled Right: Practical and Legal Solutions for Contemporary Threats
Dinner and Conversation with former IRF Ambassador Sam Brownback and Dr. Katrina Santos Swett
TUESDAY, JANUARY 31st
U.S. Military Chaplains Abroad: Engaging Faith Leaders, Humanitarians, and New Chaplains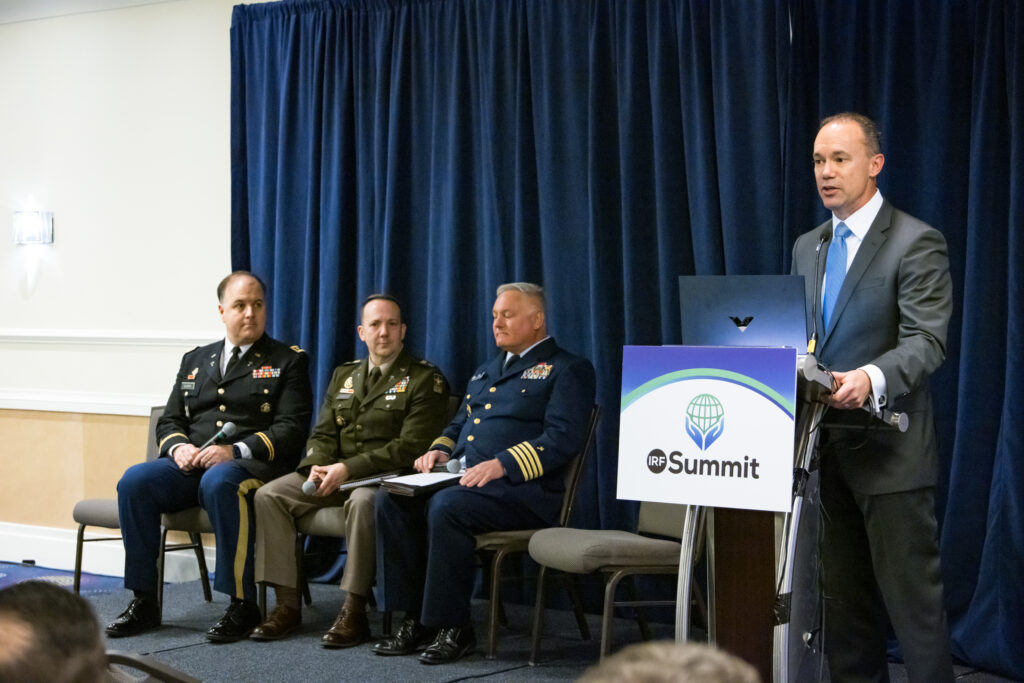 Moderated by RFI President Eric Patterson, this panel discussion highlighted how chaplains not only minister to military service members and their families, but also engage with faith and civil society leaders and military chaplains in host countries, promote intercultural understanding, and help strengthen international religious freedom in many countries around the globe. Speakers included RFI Chaplain Fellow Rev. Graham Glover; former RFI Chaplain Fellow Father Daniel Mode, Chief Chaplain of the U.S. Coast Guard; and Chaplain John Craven, Resident Chaplain at the U.S. Department of State.
The UN's Sustainable Development Goals and Religious Freedom in Southeast Asia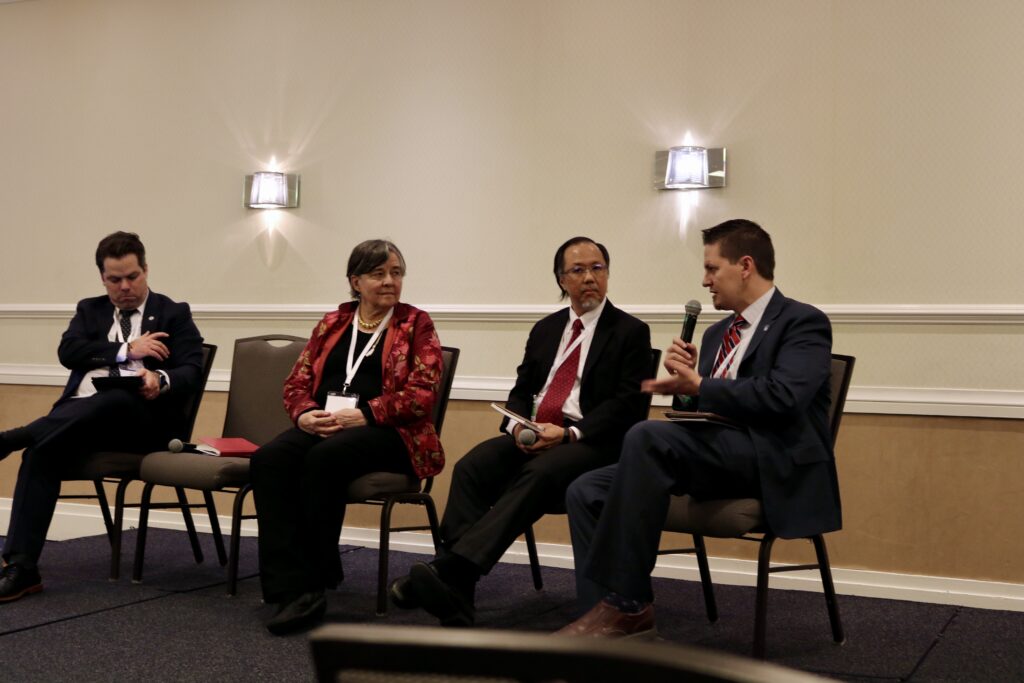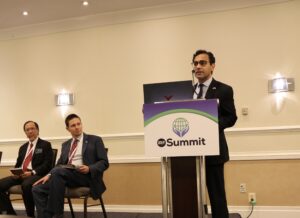 This panel discussion examined the link between the UN's Sustainable Development Goals (SDGs) and religious freedom. Moderated by Jeremy Barker, Director of RFI's Middle East Action Team, the panel discussed how taking a more comprehensive approach to the SDGs and the global development agenda can enhance religious freedom, particularly in Southeast Asia. Speakers included RFI Senior Fellow Eugene Yapp, and former RFI Senior Fellow Rehman Chishti, MP, who served as the UK Prime Minister's Special Envoy for Freedom of Religion or Belief from 2019 to 2020.
Religious Freedom and Diversity: Ethnoreligious Violence in South Asia and What to Do About It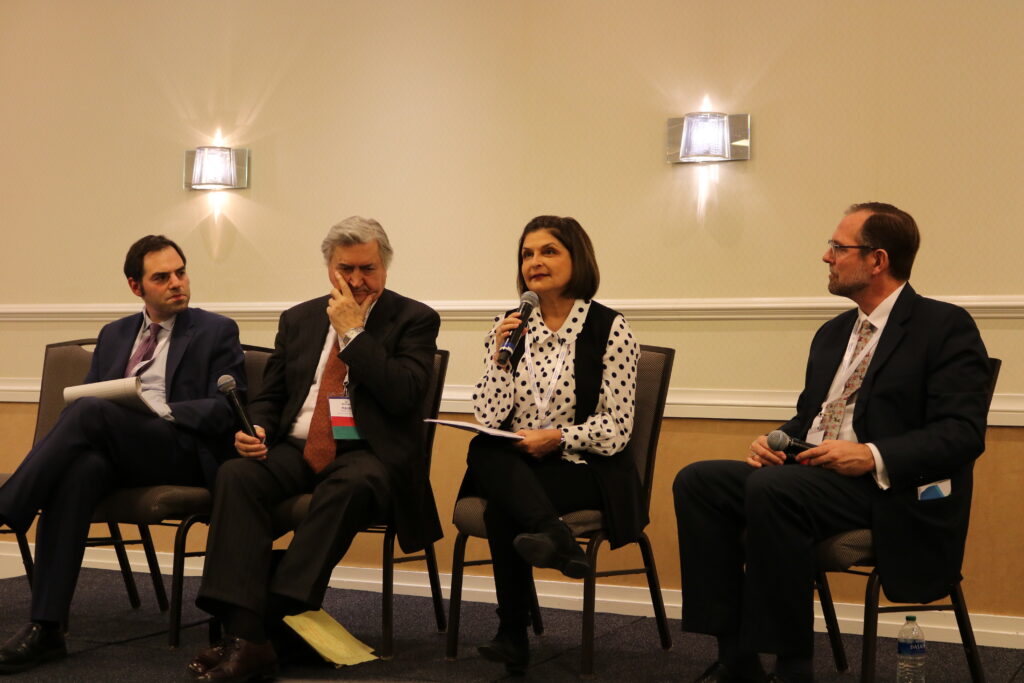 RFI Senior Fellow Charles Ramsey, Resident Scholar for the Institute for Studies of Religion at Baylor University, moderated this breakout session exploring the impact of rising ethnoreligious violence in the region, and how a greater respect for religious freedom could reduce violence and foster greater stability and prosperity. Paul Marshall, Director of RFI's South and Southeast Asia Action Team, and Farahnaz Ispahani, RFI Senior Fellow, joined the panel.
WEDNESDAY, FEBRUARY 1st
Deep Dive into the Human Cost of Anti-Blasphemy and Anti-Apostasy Laws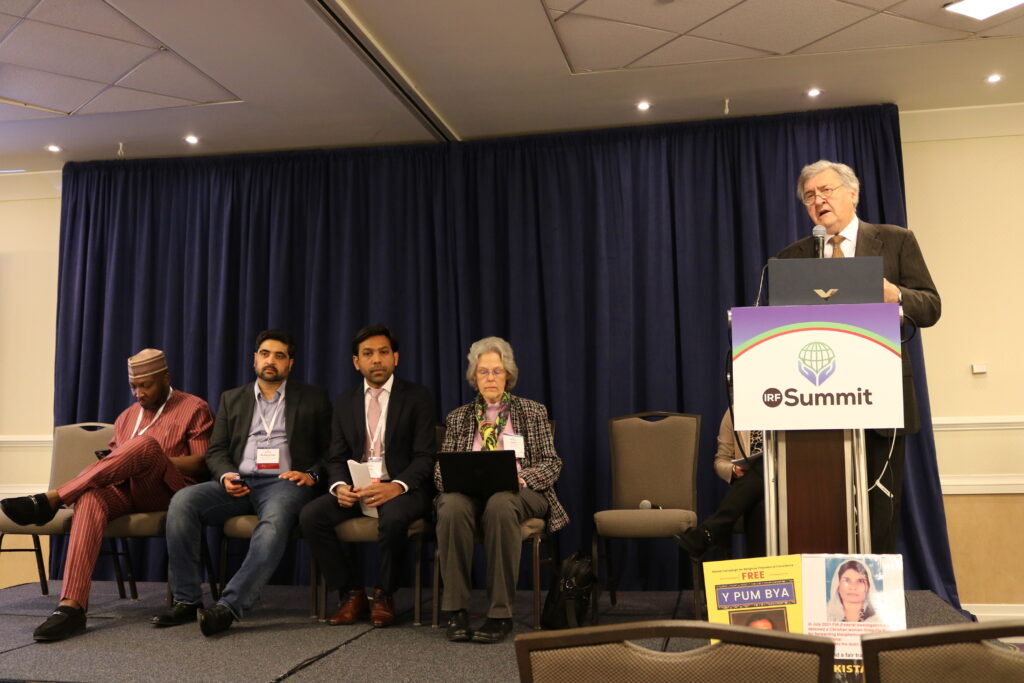 Paul Marshall, Director of RFI's South and Southeast Asia Action Team, spoke on a panel discussion which shed light on the grave injustice and profound human cost caused by anti-blasphemy and anti-apostasy laws, as well as the urgent need to prioritize this area of religious freedom advocacy.
Developing IRF Track: Case Studies from Kazakhstan, Iraq, and North East Syria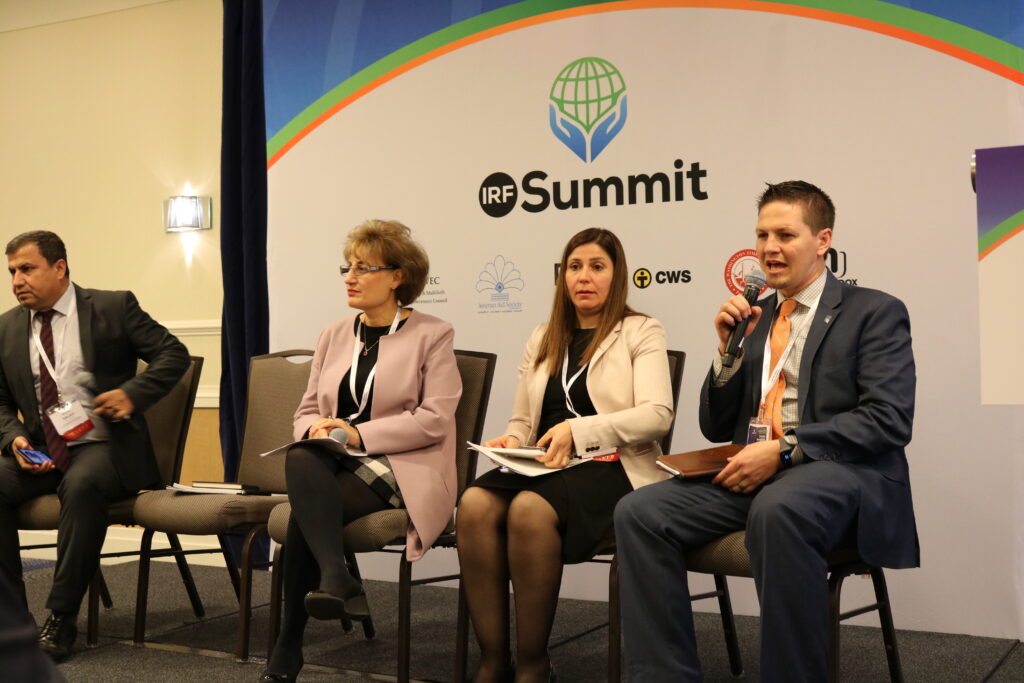 RFI Middle East Action Team Director Jeremy Barker moderated this panel discussion, which highlighted positive steps being taken to advance religious freedom in Syria and Iraq despite the devastating impact of conflict in both countries in recent years. Speakers from diverse religious communities, civil society and government leaders shared their experiences, including RFI Senior Fellow Salah Ali, General Director of the Iraq Religious Freedom and Anti-Discrimination Roundtable.
What is Religious Freedom, and What Isn't It?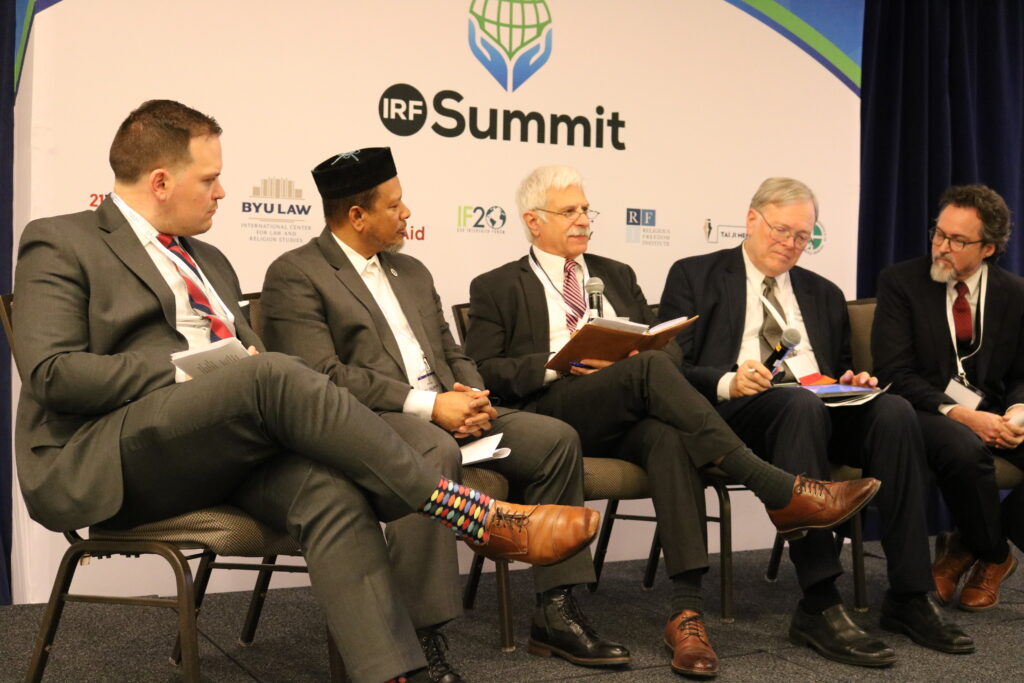 Co-moderated by RFI Senior Fellow Robert Destro — Professor of Law at the Catholic University of America and Assistant Secretary of State for Democracy, Human Rights, and Labor from 2019-2021 — this panel discussion explored how we define and understand this fundamental freedom. With the IRF Summit Charter as a backdrop, the panelists considered the philosophical and theological underpinnings of defining religious freedom and how they are reflected in law and practice. RFI Advisory Board Member Shaykh Hamza Yusuf participated on the panel.
Find the full agenda of RFI events at the Summit here.
---