RFI Joins 2022 International Religious Freedom Summit
---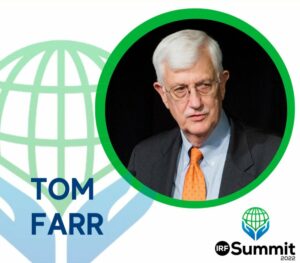 The second annual International Religious Freedom (IRF) Summit was held at the Renaissance Hotel in Washington, D.C. June 28-30. The goal of the Summit is to create "a powerful coalition of organizations that operate together for the cause of religious freedom around the world" with the aim of "increasing the public awareness and political strength for the international religious freedom movement." Find more information about the IRF Summit here.
The Religious Freedom Institute (RFI) again made significant contributions to the Summit this year. RFI leadership, staff, and fellows spoke during the following events and sessions:
Tuesday, June 28th
RFI President Tom Farr, lead author of the Summit Charter, offered framing remarks in the first segment of the opening session titled, "Civil Society Congress."
Wednesday, June 29th
Jeremy Barker, Director of RFI's Middle East Action Team, discussed technology and persecution in the segment on "Social Media and Opportunities to Advance IRF," which was part of Plenary 1: "Why IRF Matters in the Modern World."
Andrew Bennett, RFI Senior Fellow, discussed "The Government and Religious Life of Its Citizens" in another segment of Plenary 1.
Nathan Berkeley, RFI Communications Director and Research Coordinator, participated in a breakout session organized by Bellwether International titled, "The IRF Charter: Origins and Opportunities."
Farahnaz Ispahani, RFI Senior Fellow, participated in a breakout session organized by the Ahmadiyya Muslim Community USA titled, "The Illusion of Equal Citizenship in Pakistan: Discrimination at the Ballot Box and Beyond."
In an RFI side event, RFI Military Chaplain Fellow Graham Glover and RFI Senior Fellow for Europe Todd Huizinga discussed "Religious Freedom and the Military Chaplaincy."
RFI co-hosted a side event in partnership with Law and Liberty International, titled "Religious Freedom Under Fire in Ukraine," featuring RFI Senior Fellows Andrew Bennett and Todd Huizinga.
RFI Executive Vice President Eric Patterson spoke a side event hosted by the Bruderhof titled, "Impact of War on Religious Freedom."
RFI's Jeremy Barker participated in Plenary 2: "Global IRF Snapshot in 2022" and discussed a positive development story titled, "Multi-Faith Actions in the Public Square" in the Middle East Regional Focus segment.
Thursday, June 30th
RFI Executive Vice President Eric Patterson and RFI Senior Fellow Farahanaz Ispahani joined in Plenary 3: "IRF and Government Intersections" to discuss "Where We Go From Here."
RFI's Jeremy Barker joined RFI Middle East Fellow Salah Ali in a breakout session titled, "MENA Regional Planning Meeting."
Throughout the IRF Summit, RFI's Jeremy Barker also conducted an "Author's Corner," interviewing authors of recent books and articles on issues pertinent to the Summit. They will be released as part of the Middle East File Podcast and elsewhere.
See the full schedule of events from the 2022 IRF Summit here.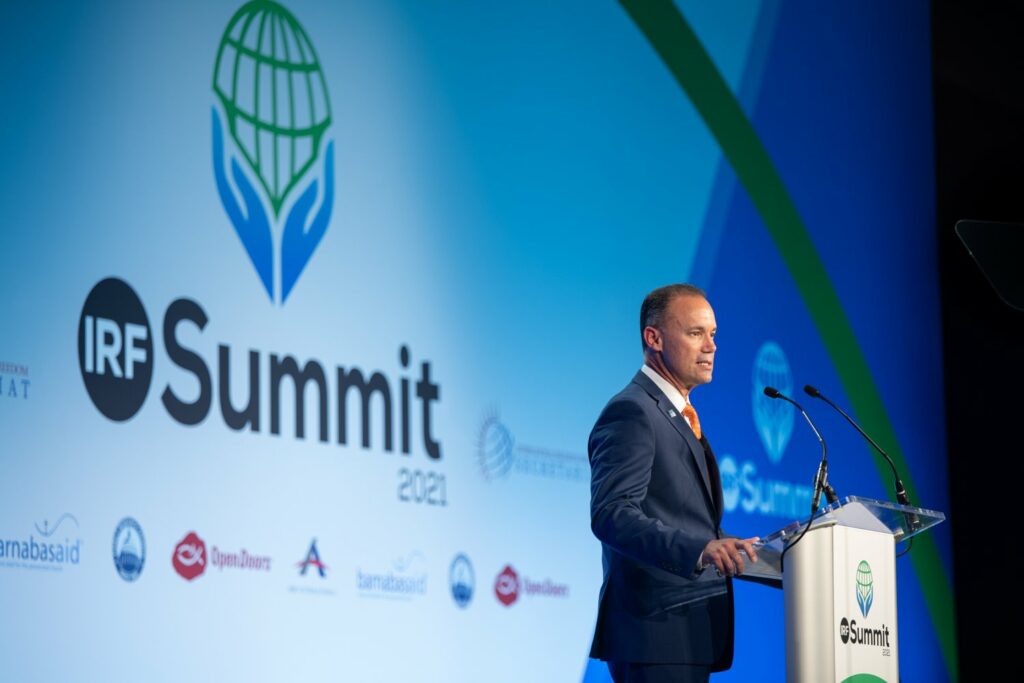 ---